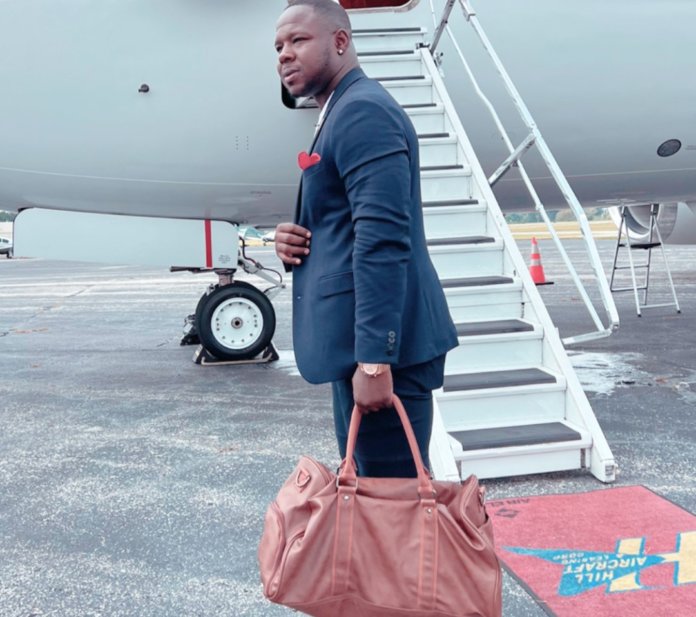 Marquis Robinson is a real estate businessman with an ever-growing presence in the Atlanta area. As the owner of the Skyview Acquisitions Group, a seven-figure real estate investment group, Robinson has netted an impressive three million in revenue after only two years from the company's launch. He also teaches a course on real estate strategies that he has learned while building his investment group. Robinson's story is one of taking calculated risks at a crucial time, a story that resonates heavily with the many investors and entrepreneurs he mentors online.
Marquis was faced with a difficult decision not too long ago. Working as a teacher who bagged groceries on the side, he set his sights on the real estate market as a way to achieve his goals of financial freedom. This is a very common career choice for people to take these days and could very well have landed Robinson in a low return job making only 3% of the sales that he secured. Instead, he saw himself being the one to take home the other 97% of the deal. This was obviously the most profitable choice, but came with a lot of risk and uncertainty. His response could've been to simply go back to bagging and teaching, at least these were safe options. But he chose to stick with his decision involving high risk and went straight into it with confidence. His first several months were rough. Cold calls were non-stop and deals were not closing at a rate he was satisfied with. He recalls losing money on several deals and realizing that he needed to figure out how to maximize his potential. So, the educator decided he could use some education.
Robinson hired a professional business consultant to help him break down how he was going to work and structure his business and how he was going to treat his own role in the process. He learned how to close his deals and how to think of both himself and his clients, in the deal making process. This consultation taught Marquis both his own potential to sell and his own potential to show other investors how they could optimize their own returns.
Fast forward to today, and the Wholesale Mastery Course has mentored many successful investors and promises to turn out even more results in the coming year. Marquis's strategic returns that he has delivered in his own investments are now being shared by a new generation of rising investors, who get the opportunity to avoid many mistakes that he had to overcome in order to deliver the returns he has been able to boast. Through his courses and his work as a business coach, this young strategic investor has been able to give back knowledge and wealth to his community. All of this comes from Robinson's desire to help create wealth for others. "I was stuck, but then I learned that the opportunity to make money was all around me. Now I want to help others to get out of the poverty cycle as well."
To learn more about his course for potential real estate investors or to see the services his company Skyview Acquisitions provides, you can follow him on Instagram at Wealth_Forever.
You can also go directly to his company website at Marquisrobinson.com.
Also, check out his course on real estate investing and see if this is the course for you in your next few steps as an entrepreneur at the Wholesale Mastery Course.