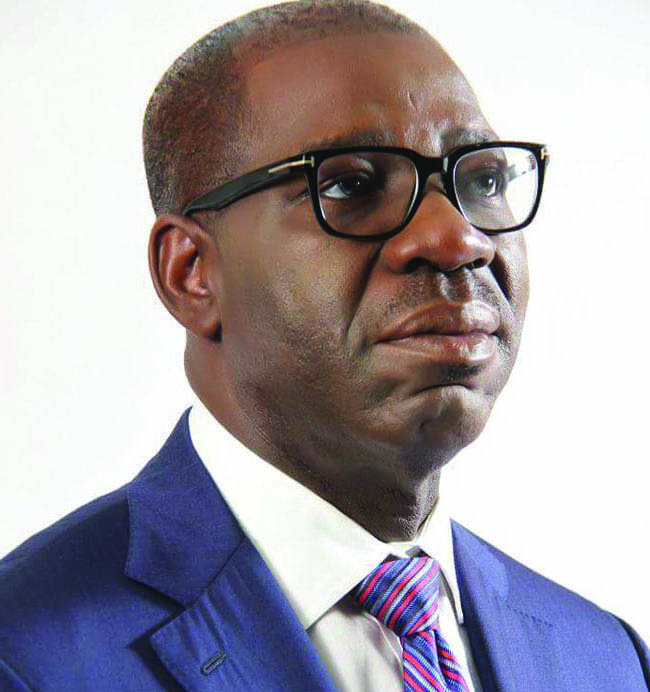 Adibe Emenyonu in Benin-city
Edo State chapter of the All Progressives Congress (APC) yesterday accused the state Governor, Godwin Obaseki, of allegedly destroying public buildings that were hitherto adding value to the lives of the people of the state and replacing them with parks and departmental stores.
Addressing a press conference at the party secretariat in Benin-city, the state Chairman of the party, Col David Imuse (rtd), also denied rumours that the state Youth Leader of the party, Tony Adun Kabaka would soon defect to the Peoples Democratic Party (PDP).
The APC state chairman also accused the governor of frustrating all attempts to use the court to inaugurate the 14 lawmakers who were elected but till date are not sitting because they did not present themselves for inauguration in 2019.
Imuse said: "On the demolished Central Hospital, Obaseki's government plan is to build a motor park as replacement, but a few weeks ago, the government, through its spokesman, Mr. Adaze Enwanta, explained that it did not plan to demolish but was merely relocating the Central Hospital to Stella Obasanjo Hospital premises on the Country Home Road in Benin-city.
"If it is not a motor park, Obaseki should tell Edo people what he wants to do with the demolished Central Hospital."
He also accused Obaseki of handing over a five star hospital built by his predecessor, Mr. Adams Oshiomhole, to consultants, who he alleged are not health professionals and their services are beyond the reach of the common man.
The APC state chairman said since 2016 when Obaseki became the state governor, "he has not employed doctors, nurses and other health care professionals for over five years of his administration. Today, Edo health service has no radiologist, no anesthetist, and no physiotherapist. He has closed all the health related institutions like the Schools of Midwifery, Nursing, and Health Technology without cause for five years."
Speaking on the demolished public library, Imuse said: "The library was built during the time of Dr. Samuel Ogbemudia and later moved to another location because of space before Governor Lucky Igbinedion built the standard library that has now been destroyed to give way to a shopping mall as we hear."
On the 14 lawmakers, he said the governor was frustrating the efforts of the party in the court over the last two years, adding that "we have been in court, and Obaseki has emasculated the Edo judiciary. As of today, the case has been sent to the eighth court, and the eighth judge is handling that issue. That means there is a deliberate attempt to frustrate the process but we will get justice, it is a question of time."
When contacted for reaction, the Special Adviser to the governor on Media Projects, Crusoe Osagie, and the state Commissioner for Communication and Orientation, Enwanta, both promised to get back but never did as at press time.