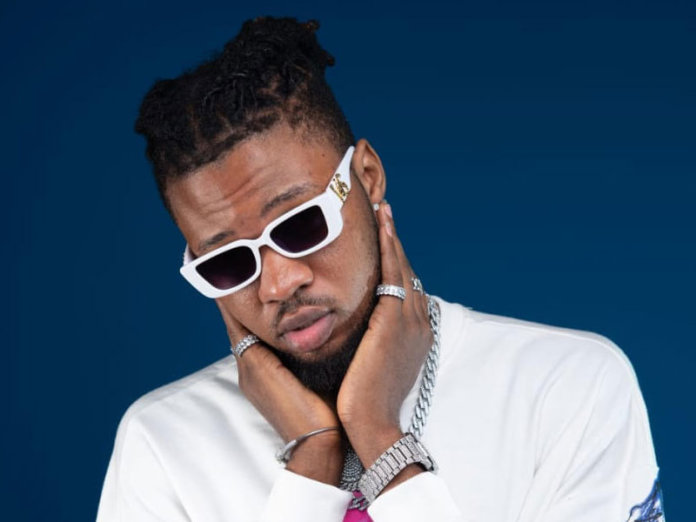 When Afrobeats/Afro-fusion music artist, Mulla Rae, born Emmanuel Andrew stormed the music scene with his debut single "Wanted" it immediately dawned on music lovers and the entertainment stakeholders that a new star was being born. Not only was he able to woo listeners with his powerful vocals and instrumentals, the lyrics were artistically weaved in poetic lines depicting deep love of a woman. It wasn't such a big deal when the single started posting great numbers on radio and amassing streams and downloads on a daily basis.
As a gangling dude with the looks, it doesn't look like Mulla Rae would have a hard time getting the girls, or the other way round. But if the single is anything to go by, there is a sneak of a hint that the young man of 27 years has something in for the girls.
" For the records, I am a heterosexual man. I admire and respect beautiful and enterprising women a lot. If you have listened to "Wanted" then you would know that women play a big role in the type of songs I put out. "Wanted" is basically a love song, where I was professing my love to a certain lady and reassuring her that she has nothing to worry about. I believe that answers your question," he explained when asked if women influence his music in any way.
Speaking further, he explained that women, as much as they play a role in his music, do not really influence it or inspire it in any way. In fact his inspiration tends to come from the environment or circumstances around him.
"To be honest, I don't have a defined time or place or mood where I get inspired to create music. It can come at any time and I would go with the flow. Nevertheless, I have noticed that inspiration tends to come when I'm working out or taking a shower in the bathroom or listening to songs by other artists or having a walk in the evening," he said.
Mulla Rae also disclosed that he loves the competition in the Nigerian music industry, saying it could only bring out the best in him, asserting that his brand of music sets him apart from other artists in the industry.
"I would say that I love the competitiveness in the industry. This is because it ensures that I would always demand more of myself and push past mediocrity to do excellent work. My plan on staying relevant is quite simple: leverage on my strength. My strength lies in my songwriting skill. No disrespect to anyone but I am not one of those artists that would pad lyrics in a song even though they don't make sense and align with the song's message. I consider myself a storyteller and music is the platform by which I tell stories. So, there's always coordination from the Solo 1 to the Chorus to the Solo 2 or 3 in my singles. Every line has a meaning, just as every word has a part to play in the whole song. If you doubt this, you can always listen to "Wanted". I believe this sets me apart from my contemporaries as music loving Nigerians would always appreciate music that is of excellent songwriting."
Mulla Rae grew up in a music environment where he was influenced first, by Western music, mostly Hip-hop and R&B and then by local indigenous songs by artists like Fela, Sunny Okosun, Majek Fashek, Daddy Showkey and others. As he advanced in age his love for music grew and was thoroughly shaped by the prevailing dominance of Afrobeats which endeared artists like Tuface Idibia, D'banj, Wande Coal, P-Square, Olu Maintain, amongst others to him. After the success of "Wanted" Mulla Rae has gone on to record 3 more singles, namely; "Your Matter Ft Teni", "For You" and "Run".