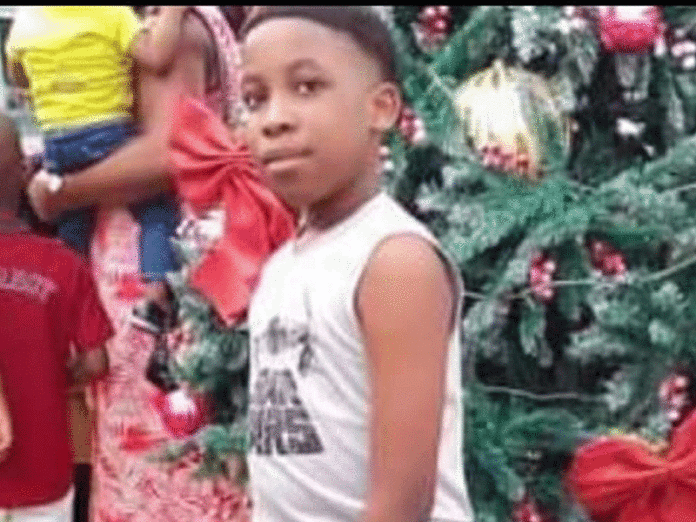 David-Chyddy Eleke in Awka
Parents of a deceased student in St Michaels Boys College, Ozubulu, Master Bright Chidalu Onyekwuluje, Prince and Mrs. Cornelius Onyekwuluje have called on the Inspector General of Police (IG), Usman Baba Alkali to ensure justice for their son.
The parents in a petition to the IG urged him to unravel the true circumstances behind the death of their son, with the aim of punishing those involved.
Master Bright Chidalu Onyekwuluje, a junior secondary two student of St Michaels Boys College, Ozubulu died on
December 17, nine days after he was released to his parents, after he fell ill, while in the school.
Prince Onyekwuluje had told THISDAY that his son died out or negligence by the school authorities, as they failed to notify them when he fell ill.
A petition written on behalf of the parent by their lawyer, Barr OC Onwugbufor read: "It is our instruction that Bright Onyekwuluje was sick, but the school management failed to inform his parents are send him to hospital for proper treatment.
"Our client got the information that his son was sick through another student that called his mother to inform him to ask our client to come and pick up Bright, that he was sick. Our client called the school management, but was told not to bother, that the school was taking good care of the school.
"The same student the next day called out client again to say that the son may die if they failed to come as the school management was not ready to take care of their son.
"When our client reached the school, he saw that the health of his son had degenerated to the extent that his son could not talk, walk or eat food. Our client carried his son to a hospital in Port Harcourt where he resides. Bright Onyekwuluje did not recover from the illness as he died on 17th December 2021.
"We humbly appeal to you to use your good office to investigate the immediate and remote cause of the death of our client's son, and bring to justice the persons in the school who contributed to the death of the boy through their actions, inactions, negligence, carelessness, recklessness, and total disregard for the life and safety of children placed under their care."
Meanwhile, Prince Onyekwuluje has withdrawn his two other daughters who are boarders in an all girls Secondary school in Awka.
He said: Bright is my only son, and having seen the fate that has befallen him in the hands of the school management as a boarder, I have therefore withdrawn my two daughters who are schooling in St John of God Secondary school.
"I have sat and thought about the things that are happening in boarding schools, including the one in Dowen College, the Deeper Life school in Uyo and now my son in St Michaels Boys College, Ozubulu, and I have concluded that as far as I'm alive, none of my children will ever attend a boarding school in this country anymore," he lamented.
Bright Onyekwuluje was last week buried in his home town, Uzoakwa, Ihiala, Anambra State.