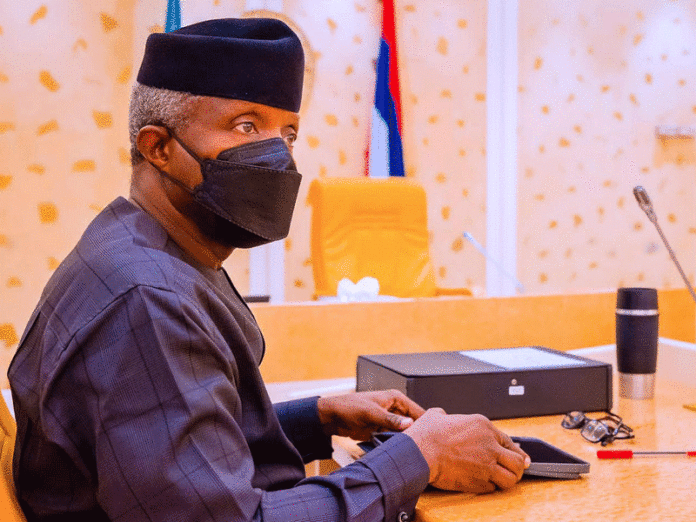 Adedayo Akinwale in Abuja
Representatives of about 500 Osinbajo Support Groups yesterday met in Abuja to strategise and mobilise delegates with the aim of beating those they described as 'moneybags' during the forthcoming All Progressives Congress (APC) presidential primary.
The meeting of the support groups drawn from the six geo-political zones was to mobilise delegates for the Vice President, Prof. Yemi Osinbajo, during the presidential primary of the ruling party.
The Head of The Progressive Project (TPP) Situation Room, Mr. Jeffry Omoh in a statement made available to journalists urged attendees to go home, study their environment more, improve their interactions with people and return with suggestions and ideas that TPP and its constituent teams would work with.
He said, "Their strategy shall emphasise mobilisation of delegates' patriotism, not mobilisation of naira. We thank all members of the approximately 500 support groups who are already identifying with us, with firm commitment towards mobilising Nigeria towards achieving an Osinbajo Presidency in 2023."
The statement also quoted the Niger State Commissioner for Investment, Commerce and Industry, Dr. Mustapha Jibril, to have said the loyalty demonstrated to President Muhammadu Buhari, his disciplined focus and other good qualities of Osinbajo drew attendees from various parts of the federation together to pursue a common cause.
Also, Mr. Precious Elekia who led the Cross River State Coalition for Osinbajo 2003 group stressed the need to vote for a competent Nigerian and, "not vote for Hausa, Igbo or Yoruba."
He described Osinbajo as a viable and sellable candidate that appeals to all dimensions of national interest.