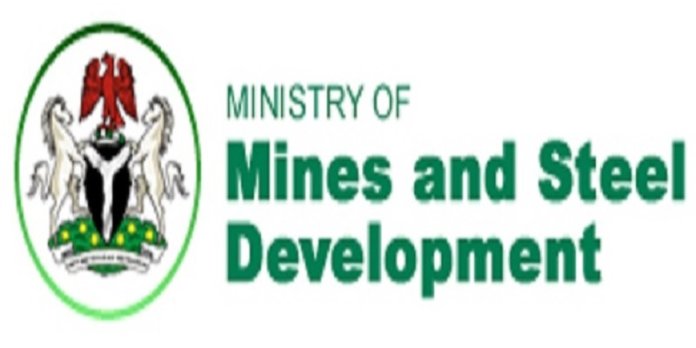 • Allays fears of states, residents
Festus Akanbi and James Sowole in Abeokuta
The federal government in pursuant of the World Bank assisted Minerals Sector Support for Economic Diversification (MINDIVER) Project, has started an Airborne Geophysical Survey Activity that will involve 19 states of the federation.
The survey, covering 112 local government areas of the country, is to determine accurate solid minerals locations in specific areas of the country using modern-day aeromagnetic mechanism.
The Minister of Mines and Steel Development, Olamilekan Adegbite, disclosed this at a news conference in Abeokuta, Ogun State.
Adegbite, who spoke through the Director, Special Duties in the Ministry of Solid Minerals and Steel Development, Yisau Adepoju, said the survey would cover the South West states of Oyo, Ondo, Ogun, Osun and Ekiti.
Other states to be covered in the exercise are Kwara, Ebonyi, Enugu, Cross River, Akwa Ibom, Kaduna, Niger, Kogi Taraba, Venue, Plateau, Nasarawa, Bauchi and the Federal Capital Territory.
The minister explained that the survey, was scheduled to commence in June 2021, but rescheduled to last quarter of the year, due to the inability of the contractors to travel out of South Africa as a result of the recent COVID-19 lockdown in that country.
Adegbite said similar exercise, carried out 10 years ago, involved the use of aircraft that flew at high altitude, which made the exercise unnoticed by people living in the areas where it was carried out.
He explained that the current exercise involve deployment of aircraft that would fly at low altitude and which will make people living in the areas to be covered to see the aircraft that would be deployed.
The minister said the awareness become necessary to allay the fears of members of the public resident in the areas involved saying the activities do not constitute any security or health threat.
He said the survey "will be measuring minor variations in the earth's magnetic fields and gamma radiations in the soil. It is a passive technique that does not involve sending out any signal or sound waves into the ground and therefore remains a very safe aerial survey.
"The Ministry of Mines and Steel Development is therefore, calling on states and local governments that will be covered by this survey not to panic either as a result of the loud noise of the aircraft due to the low flying altitude maintained by the aircraft or the pattern of movement of the aircraft.
"The essence of the exercise is that we are looking for bankable data on mineral deposit in specific terms sufficient enough to attract investors in line with the diversification agenda of the federal government.
"This announcement has become necessary given the current security situation in the country so that people do not get misinformed and entertain unnecessary fears that may lead to tension in the country."