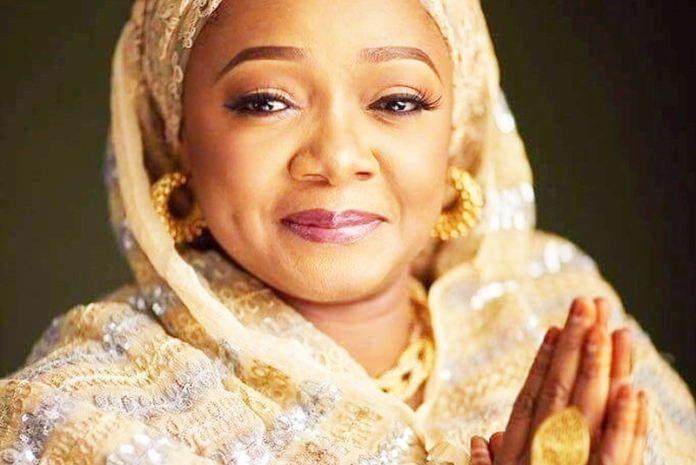 Abdullahi Bulama
"The greatness of a nation can be judged by how it treats its weakest members" – Mahatma Gandhi
The national outcry that has greeted media reports, this week, of the ugly fate of Nigeria's Internally Displaced Persons (IDPs) as represented by the deplorable condition of the Durumi IDP camp, Abuja's city centre and members of that community, is understandable. According to the Chairman of Durumi IDP camp, Umaru Gola, they have been burying on a weekly basis their members, who die mostly from hunger and preventable and curable diseases.
Gola's words: "Everybody has been left to face his or her fate; we are alive till today by the grace of God and the help of some good spirited Nigerians who come once in a while to donate items to the displaced persons.
"The young men among us are the ones trying to help us in most cases. They go out daily and engage in activities like commercial motorcycling just to help the situation but we bury some of them like twice in a week or sometimes once in a month due to road accidents.
"We have been left to struggle on our own. Most times, when there is a health challenge that is beyond us, we go to churches and mosques to beg for assistance. Sometimes, when rich people visit us, we tell them our challenges, maybe about some persons in the hospital and they help us to settle the medical bills".
Education is not also on the radar for them, as the report likewise quoted a mother of five in the camp, Mrs. Hanatu, as saying: "Our concern is how to even feed them not to talk of school yet. Since Boko Haram killed their father in 2015 and took over our village, in Borno, my children have not gone to any school. We don't like the life we are living here today. Our greatest prayer is that one day, we will return to our ancestral home and continue our lives there".
Yet another displaced person, who spoke to the popular online paper on condition of anonymity, also complained that the IDPs in the Durumi centre were dying by instalments, revealing that their deplorable environment, exposure to the vagaries of weather, lack of access to sanitation, and very poor nutrition had caused them several diseases and untimely and avoidable deaths in their camp.
According to her, "We are dying slowly, this is not where human beings should live; because of the environment, as you can see looking around here, our people fall sick every day and some die due to lack of medical facilities. We want the government to help us. They should come and rescue us from this hardship".
As at December 2020, over 2.1 million people have been displaced by banditry, farmer-herder clashes, insurgency, and natural disasters across Nigeria. There are at least 26 states hosting IDP camps in Nigeria: (Borno, Kebbi, Plateau, Adamawa, Bauchi, Ondo, Gombe, Taraba, Yobe, Katsina, Cross River, Niger, Oyo Kogi, Ebonyi, Bayelsa, Zamfara, Anambra, Delta, Sokoto, Benue, Nasarawa, Lagos, Edo, Rivers) and the Federal Capital Territory (FCT).
The question on the lips of worried Nigerians is: if IDP camps located in the backyard of Aso Villa could be in the deplorable state depicted in the pictures published, if members of that IDP communities in Nigeria seat of power contend with such harsh living conditions and poor welfare, what then will be the fate of other camps that are far-removed from Abuja?
Unfortunately, numerous reports by the media, local and international humanitarian organisations, development partners, and Non-Governmental Organisations and Civil Society Organisations, show that the story is the same all over the country, and those outside Abuja are worse off by far.
If Nigerians were angered by the reports of the deplorable state of the camps and their inhabitants, they were even more bewildered and outraged by the allegations by rights groups and media reports alleging misgovernance, corruption, misappropriation, flagrant breach of due process, abuse of power, intimidation and victimisation of staff, industrial disharmony, dilapidated state of zonal and field offices of the National Commission for Refugees, Migrants, and Internally Displaced Persons under the leadership of its Federal Commissioner and chief executive, Mrs. Imaan Sulaiman-Ibrahim.
It is not as if reports of corruption and its siblings are strange in Nigeria's public and private sectors. But Nigerian would no doubt expect things to be done differently in humanitarian agencies of government because they are dealing with about the most vulnerable Nigerians, who are not only displaced against their wills, but have also lost everything in life, except the will to live.
Against this backdrop, how does one begin to explain that the chief executive of an agency where the zonal and field offices are in states of disrepair, lacking in basic office furniture and working tools; where the agency's staff in several zonal and field offices come to work with their own chair; and where IDPs live in squalor, hunger, and die of preventable and curable diseases allegedly appropriated a whooping N32 million for the refurbishing of her office?
It did not matter that the same office was furnished less than six months before she was appointed from the National Agency for the Prohibition of Traffic in Persons (NAPTIP) in June to head the humanitarian agency. Or that the Federal Commissioner has for several months refused to release to the Maiduguri office of the Refigees Commission a brand new bullet proof Toyota Land Cruiser SUV donated by the UNHCR for its Mauduguri field operations? For this, the donor agency (UNHCR) has reportedly refused to donate other expected vehicles to the agency.
How does one begin to comprehend the fact that the same Federal Commissioner, who refused to approve a trip to Kano by four staff of the Refugee Status Determination unit to register undocumented refugees from the Central African Republic? This compelled the refugees to travel all the way from Kano to Abuja headquarters of the Refugees Commission by road despite the dangers of being abducted by rampaging bandits, just to enable them to gain full documentation as refugees to access available services. Yet they were allegedly shabbily treated and turned back by security agents on the order of the Federal Commissioner. Let us even assume that the allegedly inflated cost was duly processed, how is that the priority of an agency whose major responsibility (the IDPs and refugees) are facing hunger, diseases, and untimely death?
Also in the same Commission, the normal distribution of foodstuffs and household items have been replaced by what the Federal Commissioner calls Operation Zero Hunger, which finance staff insist have been shrouded in secrecy. But while the IDPs and refugees have been worse off. For instance, while each internally displaced household used to get 100kg of grains; 25kg each of rice, beans, maize and millet or garri; 20 litres of cooking oil; 20 litres of palm oil; and other household items like pots, mattresses, mats, and several packs of sanitary wares, among many other items, under the old order, each internally displaced household currently gets 1kg of rice, a toothbrush, a tablet of soap, a small Vaseline, a pack of Maggi, sachets of milk and milo, a torchlight, a small bottle of vegetable oil, and two packs of pad adorned with the HFC's personal picture. Worse still Operation Zero Hunger is not captured in the Appropriation Act.
Apart from the secrecy and controversies surrounding Operation Zero Hunger, which IDPs now codenamed "Operation Total Yunwa" (Operation Total Hunger), media reports and the petition by concerned staff of the Commission to the Honourable Minister of Humanitarian Affairs, Disaster Management, and Social Development, Sadiya Umar Farouq, also allege the flagrant breach of procurement process, as senior management do not have details of approvals at Procurement Tenders Board (PTB) meetings. There are also alleged recourse to anticipatory approvals, signing of procurement documents by staff not duly seconded to the agency, while staff such like the Head of Legal and Director of Procurement who challenged such alleged breaches have been posted out.
The other issue that should also catch the attention of anyone, who cares about the welfare of IDPs and refugees, is also the alleged arbitrary redeployment of staff of the Commission and their replacement with persons imported from NAPTIP and other places, even outside public service. It is sad, but instructive to hear that whereas the Director-General of the National Emergency Management Agency came in with only three personal aides, Sulaiman-Ibrahim goes about with a retinue of 15 personal aides and a retinue of security personnel drawn from Department of State Services (DSS), police, Defence Intelligence Agency (DIA), and a retired National Intelligence Agency (NIA) operative and the.
Does she really need all those? Are all the security personnel and personal staff (including a Chief of Staff) some of who were brought from other agencies formally seconded to the Commission? One thought that those who appointed Sulaiman-Ibrahim to head such a sensitive Commission should have explained to her the difference between your usual political office and a humanitarian agency.
These stories are just unfortunate and do not portray us as heeding Mahatma Gandhi's appeal to our humanity or former U.S Vice President, Hubert Humphrey's stand when he said: "The moral test of government is how that government treats those who are in the dawn of life, the children; those who are in the twilight of life, the elderly; those who are in the shadows of life, the sick, the needy and the handicapped". Instructively, these are the people that populate our IDPs and therefore the more reason they deserve the best of care, love, and protection. And a centre for humanity like the Refugees Commission can only deliver such through quality leadership marked by empathy, probity, due process, and accountability.
While the issues raised by the media, human rights groups, and concerned staff of the Commission remain in the realms of allegation, and have in fact been denied by the Commission's Head of Press, Mr. Samson Ikemitang, as "untrue", "ridiculous", "baseless", "fake news", and "handiwork of mischief makers", one believes that Caesar's wife must be above suspicion. Therefore, the onus is on President Muhammadu Buhari; Minister of Humanitarian Affairs, Sadiya Umar Farouq; and anti-graft agencies to look into the issues affecting the proper running of the Refugees Commission, including the concerns of the CSOs and staff of the agency articulated in their said petition, with a view to repositioning the Commission to deliver on its mandate. A stitch in time saves nine.
Bulama writes from Gombe.