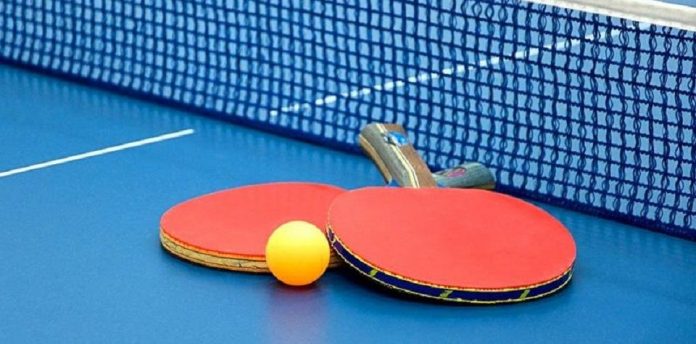 Femi Solaja
Rainoil Limited in partnership with the Nigerian Tennis Federation (NTF) will kicked off its 2021 Rainoil Tennis Open Tournament yesterday at the Lagos Country Club, Ikeja, Lagos.
The tournament is scheduled to run from December 2 to December 11, 2021.
Last year, the event failed to take place due to the outbreak of the COVID-19 pandemic.
Speaking at the press conference in Lagos to herald the tournament, the Group Managing Director of Rainoil Limited, Dr. Gabriel Ogbechie, who was represented by the Group Head, Strategy and Business Development, Mr. Emmanuel Omuojine said that this year's tournaments is themed 'Fueling the love for tennis'
According to him, all arrangements are in place by the club to guarantee hitch-free tournament which will feature top seeded male and female players across the country.
''The tournament will feature 64 players in the Men's Singles, 32 players in the Women's Singles, 32 in the players Men's Doubles and 16 players in the Women's Doubles
''The open nature of the competition ensures that we partner the Nigerian Tennis Federation (NTF) who provides the players' rankings. The Rainoil Tennis Open is an NTF sanctioned competition and participating players will also earn ranking points.
"Rainoil has been sponsoring tennis for close to a decade and this competition is our contribution to youth and sports development, using Tennis as a platform. The competition brings players together in a friendly atmosphere and gives them the opportunity to gain bragging rights and improve their ranking." he stated.
He noted that the tournament affirms Rainoil's continued commitment to the development of tennis in Nigeria and ultimately raising a Nigerian grand slam champion.
Winners in the male and female categories are to be rewarded with
total grand prize of N6,126,000