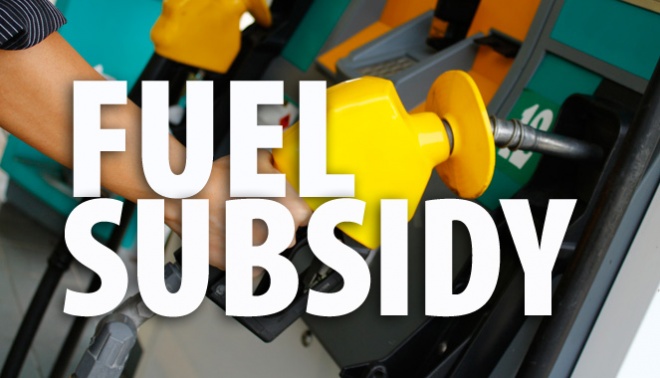 Victor Ogunje in Ado Ekiti
The National Association of Nigerian Students (NANS) has threatened to mobilise Nigerians to resist attempts by the federal government to remove the fuel subsidy as being proposed without adequate palliatives on ground.
NANS said it was rudely shocked by the statement credited to the Group Managing Director of Nigerian National Petroleum Corporation (NNPC), Mr. Mele Kyari, to the effect that Premium Motor Spirit (PMS) could sell as much as N340 by February 2022 to usher in an era of full so called deregulation.
A statement yesterday by the NANS President, Comrade Sunday Asefon, said it was appalling for the  Minister of Finance, Hajia Zainab Ahmed to announce that N5,000 had been proposed for 40 million vulnerable Nigerians to cushion the effect of the fuel subsidy removal, describing the proposal as not only demeaning but petty.
Asefon said, "On behalf of the millions of the frustrated students and masses of the Nigerian people who are our parents; brothers and sisters; uncles and aunts; friends and neighbours, we reject this socioeconomic evil proposal and we shall resist it.
"Nigerians are really suffering. We are in dire socio-economic straits. We are weeping in our hearts and souls. We are dying in silence. We feel the agony and anguish because we are practically involved.
"Therefore, any attempt to aggravate the social woes and economic manacles that we are facing will not only be unconscionable, but reckless. It will amount to testing the patience of Nigerians too far. And we wish to warn against it.
"NANS is happy that the organised labour and civil society groups have all rejected the proposal. We shall ensure that the entire country is shut down and paralysed should the federal government proceed with its insensitive plan of deregulation, or even any further increase in the pump price of fuel. We have had enough."
 Asefon reminded the federal government that NANS was not totally against deregulation, but there was need for  conditions already agreed upon before to be met before any deregulation can start.
"And to the best of our knowledge, none of those conditions are in place at the moment. It is therefore very strange that the federal government could contemplate the removal of fuel subsidy now.
"The four refineries are not functioning, and if they are functioning at all, it is at a near zero level. There is a zero consultation with stakeholders to even consider issues around deregulation and why it should or should not be.
"The survival of Nigerian workers and their wards is yet to be discussed, yet a date that may take lives out of them has been fixed.
"Furthermore, inflation is already passing a skyrocketing level. So we may need to find a word to describe the kind of inflation that will be experienced if the pump price of PMS goes above 200 per cent."