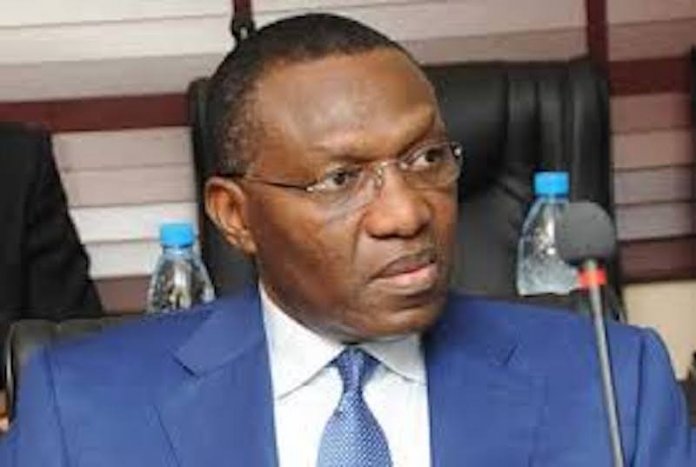 Nseobong Okon-Ekong and Vanessa Obioha
Governorship candidate of the All Progressives Congress (APC) in November 6 election in Anambra State, Senator Andy Uba, yesterday, recalled how he was instrumental to the appointment of his rival and candidate of the All Progressives Grand Alliance (APGA), Professor Chukwuma Soludo as Governor of the Central Bank of Nigeria (CBN), during former President Olusegun Obasanjo's administration.
Uba, who was celebrating the number of politicians, who had left the opposition political parties to support him, also expressed confidence that more people would join his party before the election.
Briefing select journalists in Lagos, Uba said he had helped more people within and outside the state than any of the contenders in the race and that his grouse with Soludo was that he never used to help people.
Soludo was CBN Governor between May 29, 2004 and May 29, 2009.
"That's my problem with him. I asked him to hire people but he didn't. You can ask him, ask him today if there is anybody he has employed, helped in business or anything. Let him show you. Nobody in Anambra will say Soludo has helped me in anything but I have helped a lot. Is it in scholarships or business? Whether you are in Anambra or not, I have helped people," Uba said.
On the unity of his party, Uba exhibited confidence that his party was leading in the state.
"We are bringing people together in Anambra. Even the governor's ward chairman, deputy governor, left him. Everybody is coming to APC. So, everyone is voting for me, because they have realised that the centre is the key. They don't know what the centre means. This is our own. You must open your hand and make sure you work with the centre. You can't compare Anambra to Imo or Ebonyi, because they go directly to the President. But the governor goes through the Chief of Staff for him to get to the President."
He dismissed insinuations that the APC planned to rig the election, because they have the numbers.
"We have the House of Reps members, senators, coming in, tell me how we can rig the election? How can you be in a party and they take your chairman, your deputy governor? He has not seen his deputy governor for 18 months," he said.
Uba also debunked claims that he imported insecurity to scare other candidates, but criticised Governor Willie Obiano for his inability to engage with the people to tackle insecurity in the state.
"The governor does not engage. How can you now run a system without engaging people? He has not heard from them to find out what their problem is, how do we help you? Everything is about employment. They don't have money, no jobs, no vocational school. What do you expect them to do? They are living a different life. All is about jobs. If not, they will go into crime."
Uba, however, expressed willingness to engage different people on the issue of security, particularly on the agitations by the Indigenous People of Biafra (IPOB).
Although he hinted at engaging with different people to address the need of the group, he didn't particularly state that he has been in contact with any of the members.