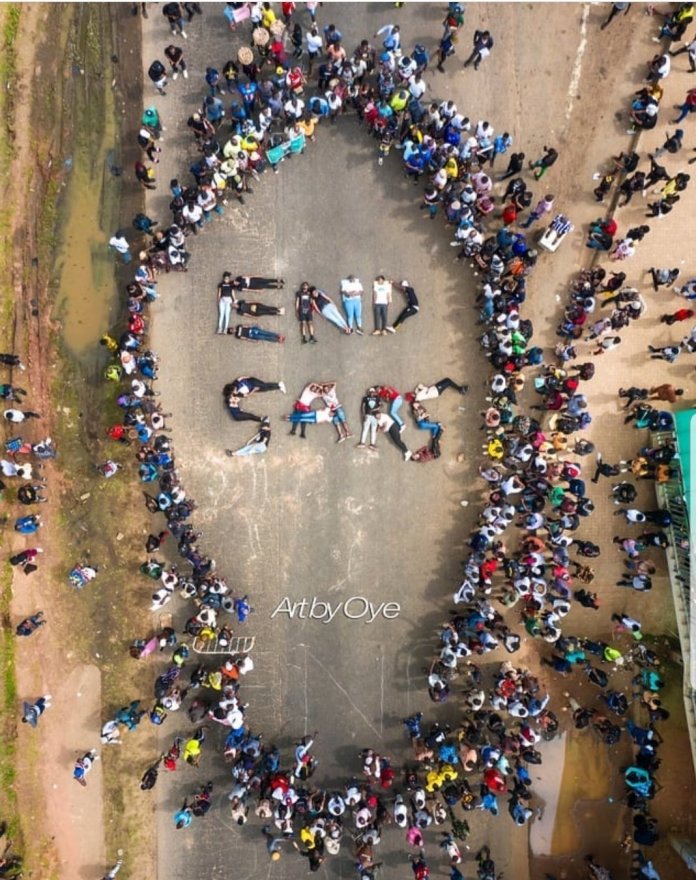 Vanessa Obioha
Despite plans to mark the first anniversary of the #EndSARS protests, the Federal Government and security agents have sent a note of warning to protesters to desist from any planned public protests.
Vice President Yemi Osinbajo, chairing the National Economic Council (NEC) said that protesters should look for other options to mark the day.
"While appreciating the role of lawful peaceful protests in the advancement of public discourse under democratic governance, the National Economic Council (NEC) strongly advise those planning public protests across the country to mark the anniversary of the #EndSARS, to consider other lawful alternative means of engagement.
This is because of the current security situation across the country and the possibility of such protests being hijacked by armed hoodlums and other opportunistic criminals to cause mayhem at such protest events and venues. Council, therefore, urges the organisers to reconsider their plan."
Similarly, the Lagos State Police Command, earlier warned that it will not tolerate any form of planned protests on the streets of Lagos.
Musicians like Falz who was among the voices that spearheaded the protest online in an Instagram post condemned efforts by authorities to halt the anniversary, particularly after an event centre earlier scheduled as venue for the memoriam pulled out.
"They killed innocent souls that were simply asking not to be killed or brutalized. A year later, no one has been punished yet for those heinous crimes. A supposed Police Commissioner 'warned' against citizens exercising their fundamental human rights. Yes, a Police Commissioner. A couple of well-meaning citizens decided to put together a summit to reflect on last year's events and honour the lost souls. Event centre pulls out (Instructions from above)."
He continued defiantly: "Best thing they could come up with is organizing "concerts" to try and distract us from remembering the real heroes in all of this. The people they murdered. What we will never do, however, is be quiet. We will never ever be silenced. Not today, not on the 20th, not ever."
Determined to honour protesters who lost their lives during the protest, Falz announced on his Instagram that there will be a car procession at Lekki tollgate on October 20.
"We're rolling up in cars tomorrow to drive through the tollgate. We know their way, so a procession of cars is the safest option to minimize police harassment.
"We will stay in our vehicles throughout. We have rides for people that need it. Each and every one's safety is very important so please let's move together."
Meanwhile, Rema, the Mavin Records signed artist, immortalised the protest by cutting off his dreads. He revealed this in an interview on an American radio station, where he said he has also been a victim of police brutality in Benin, Edo State.