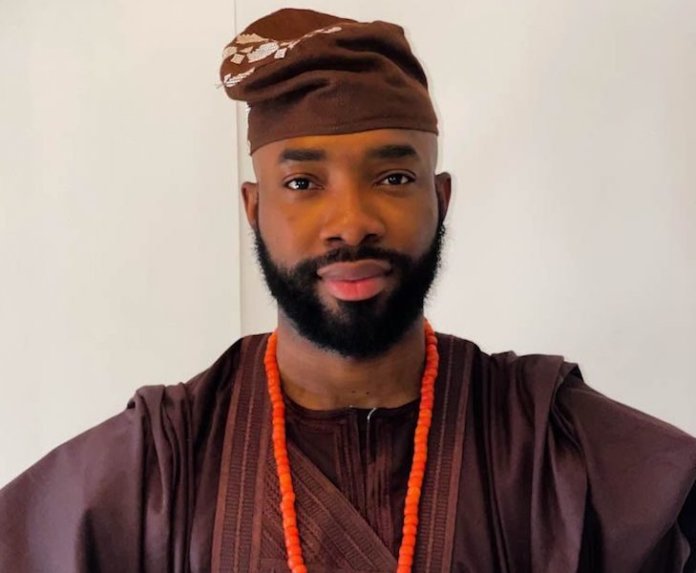 Stories by Vanessa Obioha
For US-trained filmmaker, Akorede Alli, producers and investors in the film business must learn to respect the craft of filmmaking to record success.
According to the Modern-Eko Studio boss, there are stages to producing a quality film and all the stages are very important and have their time frame.
"Respect the craft. I've found that producers and investors often focus on profit over product and lose both in the process. A few years back, I walked away from investors because of their insistence on a quick turnaround and I patiently waited until I was able to executive produce my own film and could take the time necessary to produce a quality film," he said.
Alli, a descendant of the distinguished Akinsemoyin royal family of Lagos State is a seasoned filmmaker born and raised in Lagos State Nigeria. He started his film making journey after graduation from Pefti Film Institute Nigeria and launched his first film production company Modern-Eko Household Entertainment.
He thereafter moved to the United States to further his studies in filmmaking and Advanced Cinematography at The School of Visual Art in New York City, after which he relocated to Los Angeles, California to further his career as a film director, actor and producer. There he created his Hollywood-based production company Modern-Eko Studio and returned to his home country Nigeria, where he filmed his first indigenous movie titled 'Ran Mi Lowo' featuring great Nollywood talents.
Speaking on Nollywood and his passion, Alli revealed that his new movie, 'Ran Mi Lowo' is a thriller, and he is already looking out for his next script. "I have a couple of scripts I'm reading and am excited about them and when I feel that way about a script, that's a good sign."
On the growth of the industry, Alli explained that Nollywood is getting better day by day. He said, "Nollywood has already started making quality films, to be the second-largest film industry in the world. Rome wasn't built in a day, the people making those amazing films we see worked their way up there, so for me nothing is impossible."
He added: "I think it's everyone's responsibility to grow the industry and build infrastructure because at some point everyone benefits from the industry."
Alli, who further weighed in on the scourge of piracy stated that it is a very real concern for him. "Who doesn't want to fully profit from their hard work? But piracy is an unfortunate consequence of this business," he stated.