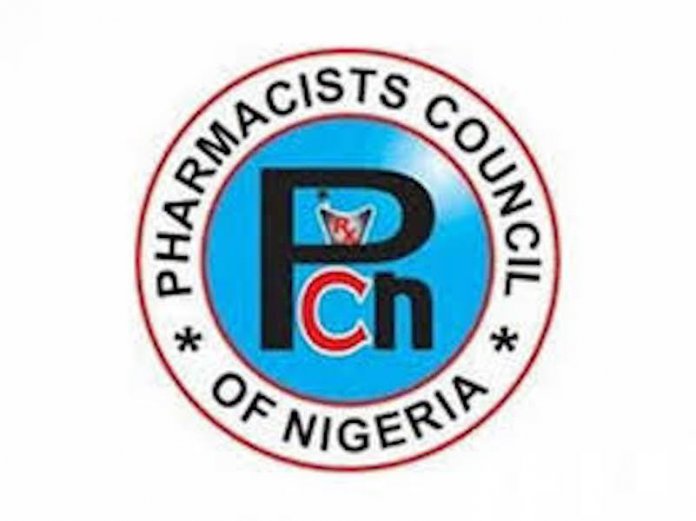 By Onyebuchi Ezigbo
The Pharmacist Council of Nigeria (PCN) has estimated the number of qualified pharmacists in the country to be 20,000 with a ratio of one for every 10,000 Nigerians.
The Registrar of the Pharmacists Council of Nigeria (PCN), Mr. Elija Mohammed reeled out this figure at a media roundtable held in Abuja at the weekend.
At the roundtable, the registrar lamented that pharmacists, who should be the healthcare professionals in charge of safe and effective medication use are insufficient to serve the entire country's population.
Mohammed also said that currently the private sector accounts for 58 per cent of health services provision in Nigeria including child-related health services with drug shops and pharmacists comprising 40 per cent of the private healthcare sector and 83 per cent of all child health care services in Nigeria.
He said majority of the young women (25 years) also obtain their Family Planning (FP) methods from Community Pharmacies (CPs) and Patent Proprietary Medicine Vendors (PPMVs).
According to him, the National Bureau of Statistics disclosed that there is indeed one pharmacist for every 10,000 Nigerians even though in actual fact there are fewer licensed and practicing pharmacists in-country.
PCN has accredited 22 universities, with eight pending, that would contribute to more outputs in Nigeria to address the number of pharmacists to population ratio.
As part of efforts to increase access to quality pharmaceutical products and services, Mohammed said Bill & Melinda Gates Foundation (BMGF) had awarded MSH the "Launch DSI" grant to facilitate the development, implementation and scale-up of accredited drug sellers' initiatives (ADSIs) in 2016.
He said the grant supported PCN in building capacity to develop an accredited patent proprietary medicine vendor model for Nigeria to improve regulation of the private sector medicines outlets and ultimately improve access to quality services and medicines.
He explained that Launch DSI served as precursor to the Integrate project, which commenced implementation in November 2017.
Explaining further, Mohammed said the Integrate project is being implemented by a consortium led by the Society of Family Health (SFH) and co-funded by Bill & Melinda Gates Foundation and MSD for Mothers.
According to Mohammed the team had since 2017 been working with the Federal Ministry of Health (FMoH) to broaden its task-sharing and task-shifting (TSTS) policy by piloting a 3- Tier accreditation system, led by the Pharmacists Council of Nigeria (PCN) to test a task-shifting model in underserved areas Lagos and Kaduna States with the view to future scale-up.
"Over the past four years, PCN in collaboration with the Integrate project and other stakeholders has worked to improve the contribution of private health sector providers – especially- Community Pharmacists (CP) and Patent Proprietary Medicine Vendors (PPMVs) in the healthcare delivery system," he said.
On collaboration effort with Community Pharmacists and Proprietary Medicine Vendor (PPMV),
Mohammed said the idea is a deliberate act to identify the quacks who can carry out specific healthcare services and train them to ensure the health and safety of the Nigerian people.
"Most of these people come to pharmacy to make money but our job is to checkmate them and also curb the number of unqualified practitioners through inspection and monitoring," he said.
Managing Director of Nigeria Health Watch, Vivianne Ihekweazu, said the dearth of healthcare providers in the country is giving room for the growth of the informal health sector.
The representative of the head of the consortium partners, Dr. Omokhudo Idogho said the federal government has signed up to the sustainable development goals, which include by 2030, ensuring universal access to sexual and reproductive healthcare services, including for family planning, information and education, and the integration of reproductive health into national strategies and programmes.
He added that the Universal Health Coverage includes financial risk protection, access to quality essential health-care services and access to safe, effective, quality and affordable essential medicines and vaccines.
In addition, he said Nigeria is one of 69 focus countries for FP2020, a global partnership to empower women and girls by investing in rights-based family planning