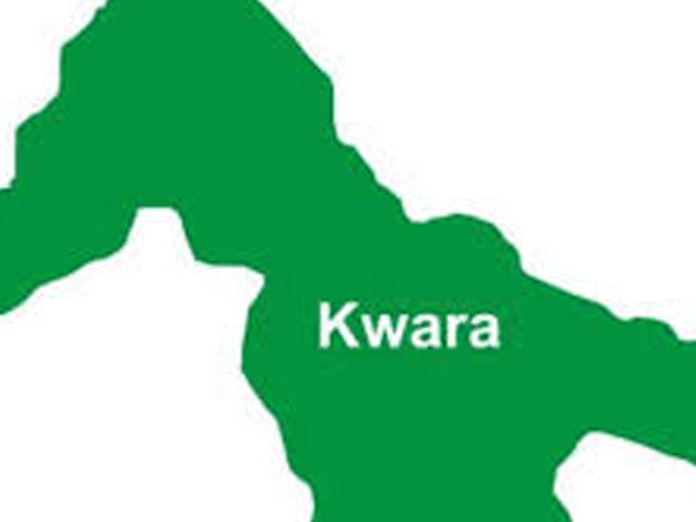 Ijomu-Oro in Irepodun Local Government Area of Kwara State recently witnessed a huge gathering of prominent leaders, monarchs, elders and other Nigerians, who were in the Igbomina town to honour one of their own and former Commissioner for Information in the state and Oloriewe of Oro Kingdom, Chief Raheem Adedoyin.
Adedoyin hosted a Fidau prayer to mark the eighth day of the demise of his mother, Princess Awawu Ajibike Adedoyin.
The late Madam Adedoyin transited on Friday, May 7, 2021 and was buried at Ijomu-Oro on the same day in accordance with Islamic practices.
At the Fidau prayer were the Deputy Governor of Kwara State, Mr. Kayode Alabi; the deputy speaker, kwara State House of Assembly, Hon. Raphael Adetiba; a former member of the House of Representatives, Hon. Moshood Mustapha; Chairman, LUBCON, Alhaji Jani Ibrahim and All Progressives Congress (APC) stalwart, Senator Suleiman Makanjuola Ajadi.
The Oloro of Oro Kingdom, Oba AbdulRafiu Ajiboye Oyelaran1 led other monarchs and traditional chiefs to the well-attended occasion.
Other high-profile personalities in attendance at the eight days Fidau prayer which took place at the market square of Ijomu-Oro included Mallam Saliu Mustapha, Hon. Saliu Mustapha; Chief Wole Oke; Hon. Yinka Aluko, SA to Kwara State Governor on Special Duties; Alhaji Tajudeen Adigun; member of the Kwara State House of Assembly, Hon. Felix Omotayo Awodiji; representatives of Kwara APC, Lagos State branch and members of Omo Ibile Igbomina led by its National President, Mr. Timothy Adebayo.
Other dignitaries who graced the Fidau prayer include: Mrs. Dupe Adejumo; Chief Sunday Ibitoye, Hon. Kayode Towoju, Hon. Bode Towoju; the Chairman of Association of Local Governments of Nigeria( ALGON), Kwara State Chapter and Chairman of the Transtion Implementation Committee( TIC), Ifelodun LG, Hon. Jide Ashonibare; TIC Chairmen of Isin LG, Mr. Tunde Fadipe and his counterparts from Oke-Ero, Ifelodun and Irepodun LGs, Victor Yusuf and Jide Oyinloye; and Akinrogun Segun Olawoyin.
Other dignitaries at the occasion included – the Oloro of Oro Kingdom HRM, Oba Abdulraufu Ajiboye Oyelaran1; the Chief Imam of Ijomu Oro, Imam Ibrahim Bashir Adewara; Member of the State House of Assembly, Hon. Tayo Awodiji; Kwara APC PRO, Folaranmi Aro; Kwara South APC Senatorial Chairman , Hon. Olayemi Olabanji; Mr. Opeyemi Olabanji, Alhaji. Tunde Bakare, Mrs Dorcas Opeyemi; Mr. Kayode Towoju, Bode Towoju, Mrs. Habibat Obafaiye; Mr. Muri Sayi; Mr. Timothy Niyi Adebayo; and members of Oloriewe Think Tank Forum.
Also in attendance were – Titus Ashaolu (SAN); Chief Wole Oke; Hon. Layi Ayinde, Hon. Hassan Bagudu, Prince Shuaib Olanrewaju, new-reappointed commissioners Alhaji Femi Whyte, Mrs. Deborah Aremu and Mrs. Remilekun Banigbe; former Commissioner, Mr. Ben Duntoye; Alhaji. Tajudeen Adeyemi; Mr. Sunday Abikoye, Chief Sunday Ibitoye; Mrs. Gbemi Ebikuadje, High Chief Jide Adebayo, Alhaji John Adegboye and Ahmed Akorede.
PDP chieftains present included – former minister, Bolaji Abdullahi represented; former Deputy Chief of Staff, Chief CT Ayeni; former Special Advisers to Governor, Comrade Bisi Fakayode and Anu Ibiwoye; Hon. Ayanspla Mohammed; Mrs Lawal, former PDP State Secretary; High Chief Olabode Adejanye; PDP Youth Leaders, Hon. Shamsudeen Bada and Hon. Kazeem Adekanye.
Delegation of Oloriewe's classmates in UNILAG led by Mr. Fred Ohwahwa and Oloriewe's Premier Club, Aura Club 86 led by Alhaji Tajudeen Adigun and other eminent personalities were present at the Fidau prayer.