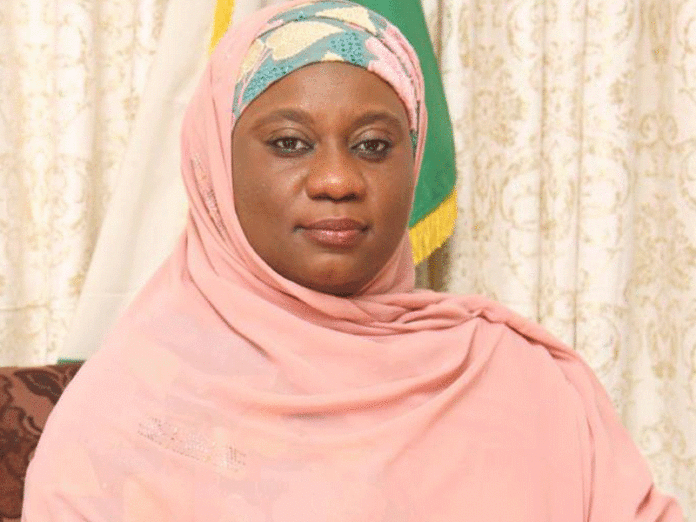 By Laleye Dipo
The wife of the Niger State governor, Dr Amina Sani Bello, has admonished mothers to inculcate sound moral training in their children as one of the ways to make them responsible citizens.
Dr Bello, who is the Chairperson of the Northern Governors Wives Forum in her sallah message made available to newsmen in Minna on Thursday, said mothers "who are home keepers and character moulders should also redouble their efforts in inculcating sound morals and discipline in our future generations".
She noted that with the high level of insecurity in the country, "mothers need to instill in our children habits that will ensure they are vigilant in order to protect themselves", adding that the country is currently faced with the challenges of insecurity that has disrupted the lives of so many people which only proper training of the children can surmount.
Mrs Bello, while congratulating Muslims on the occasion of this year's Ed El Fitri festival pleaded with the faithful to remember to always be their brother's keeper and pray for the peace and unity of Nigeria.
"I implore Muslim faithful to continue to put into practice the lessons learnt during the holy month," she said.
The Special Adviser, Political and Strategy to the governor, Alhaji Nma Kolo, in a similar message, said the state government is collaborating with relevant security agencies for the restoration of peace in bandit-prone areas of the state.
"The Niger State Government will continue to work with all the relevant agencies to bring life back to normal in areas that have been ravaged by bandits," Kolo said before asking the people to be fervent in prayers for government's security plans to materialise.
He also said that the Ed-il Fitri period should be used to remember the downtrodden among us, adding that: "We should therefore assist the poor to ameliorate their problems no matter how little."
Meanwhile, thousands of Muslims on Thursday converged at the various prayer grounds in Niger State cities to thank God for the successful completion of this year's 30-day fast in the Holy month of Ramadan.
Virtually all the prayer grounds were jam packed with gaily dressed Muslims, majority of them clutching the prayer beads and prayer mats.
The chief imams of the mosques led the two rakkat prayers
Specifically, the Chief Imam of Minna Central Mosque, Alhaji Isa Fari, led the prayers, which was attended by top government officials, politicians, businessmen including former Niger State Governor, Muazu Babangida Aliyu, and the Emir of Minna, Dr Umar Farouq Bahago.
Governor Abubakar Sani Bello was said to have travelled to Kontagora to celebrate the sallah.