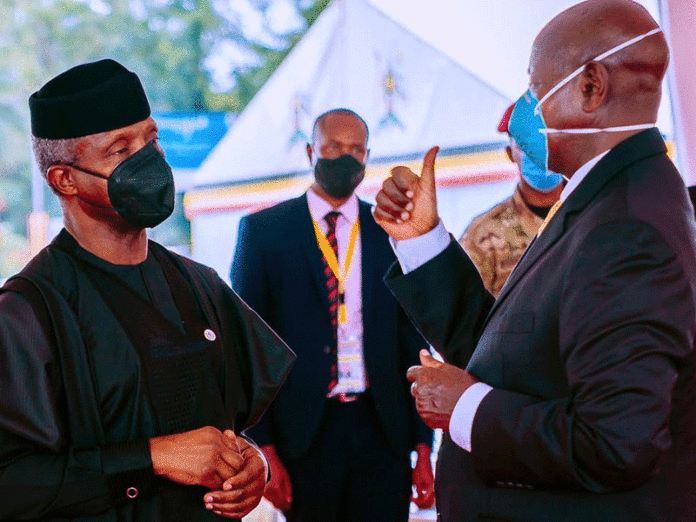 Vice President Yemi Osinbajo Wednesday attended the Inauguration of Uganda's President Yoweri Museveni for a sixth term in office.
Osinbajo represented President Muhammadu Buhari at the inauguration held at the Kololo Independence Grounds in Kampala, Uganda.
76-year-old Museveni, who has been in power since 1986, was reelected President in January in an election marred by widespread irregularities and crackdown on opposition.
See photos