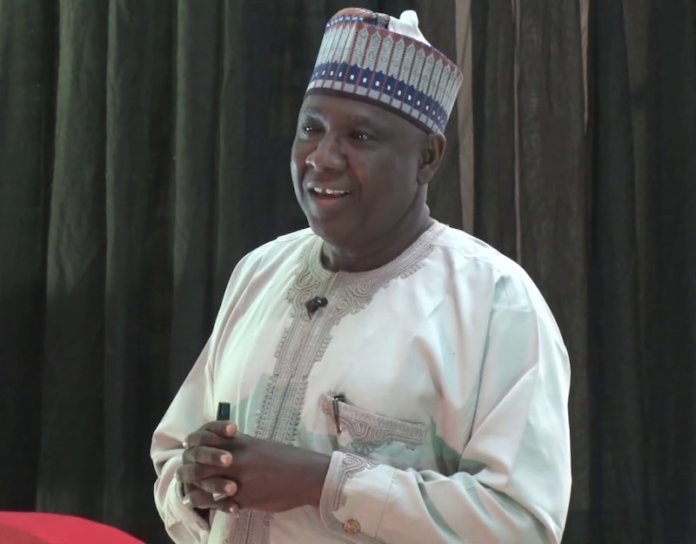 Michael Olugbode in Maiduguri
Borno State Government has reiterated the need to always wash hands, insisting that this is key to stemming the spread of communicable diseases like cholera, tuberculosis, Ebola and COVID-19.
Speaking at the occasion commemorating the World Hand Hygiene Day organized in by Borno State Government in collaboration with the World Health Organisation (WHO) in Maiduguri, the Commissioner for Health who is also the Chief of Staff to Borno State Governor, Prof. Isa Marte said to stay healthy, people needed to constantly wash their hands with soap and running water.
He noted that this will prevent the spread of communicable diseases such as cholera, tuberculosis, cough, Ebola and COVID-19 among others.
He advised people to always make it a tradition to wash their hands before entering or leaving a public building such as offices, schools, shopping complexes, markets, motor parks, to avoid being contaminated with transmissible diseases or spread diseases to others in work or business places
Marte, who was represented by the Director of Public Health in the Borno State Ministry of Health, Dr. Lawi Mshelia said: "People should develop on habit of always washing their hands with soap and running or tap water at every entry and exit to public places including homes and offices as well as schools and motor parks."
He noted that: "It is only through the washing of hands with soap that we can protect ourselves and prevent ourselves as well as others from infectious diseases that are commonly transmissible."
He said due to the importance of hand washing, every year, 5th day of May is observed globally as World Hand Hygiene Day and this year's 2021 Global theme is: "Achieving Hand Hygiene at the Point of Care" with Sub Theme, "One Nation, One Plan; Turn Nigeria Orange," and slogan, "Seconds-Save Lives, Clean Your Hands!"
He admitted that this campaign cannot be achieved successfully without the media, noting that the media plays a vital role in informing, educating and enlightening as well as mobilizing the public on issues around them.
He therefore appealed to the media to Intensify efforts to carry out an advocacy on the need for hand washing always at all times, adding that "this is the only way we can reduce the spread of infectious diseases and also protect and prevent ourselves from disease like cholera, measles, cough, tuberculosis, COVID-19, Ebola, etc."
He called on the medical and health workers, particularly, the medical doctors, nurses, midwives, pharmacists and laboratory technicians to always wash their hands before and after entering the hospital and before and after carrying out any operation, injection, test, scanning, etc.
The WHO State Coordinator, Dr. Isiaka Ayodeji, in his remark said the event was an annual campaign against the spread of diseases among population worldwide where people are called upon to adopt the habit of proper hand wash to improve their hygiene and also protect themselves and prevent the spread of diseases to others .
He urged the people and health personnel to carry out the campaign across to the people in their homes, offices, gatherings, markets and motor parks among others while noting that, WHO is on course to ensure better health for all across the world.
On his part, the WHO Health Operations Manager, Dr. Isaac Boateng in an interview with journalists said the campaign was taken to the IDPs camps across Borno State because of the vulnerability of the displaced persons and the nature of the refugee camps, which are overpopulated and congested.