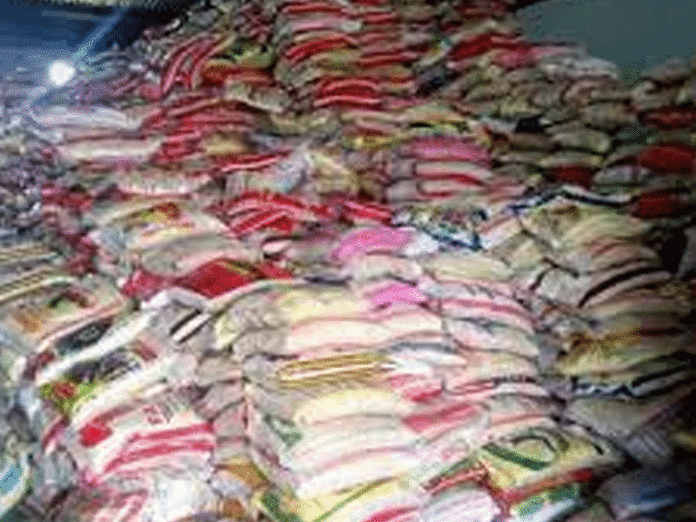 By Francis Sardauna
A pro-Buhari group, Baba for All, has donated foodstuffs to victims of banditry and other vulnerable persons in Katsina State in order to alleviate their suffering.
Speaking while donating the items to the beneficiaries, the National Coordinator of the group, Aminu Sani Jaji, said they established the organisation to assuage the hardship confronting rural dwellers as a result of insecurity and COVID-19.
Jaji said: "The aim is to ensure the target audience get the items to ease their Ramadan fasting with other well-meaning Nigerians. We are targeting close to two million vulnerable persons in the whole country.
"It is a conglomeration of farmers, business men and politicians, who team up together to form this platform 'Baba for all' to assist the poor masses especially those that voted for President Buhari in 2015 and 2019."
The Katsina State Coordinator of the group, Babagida Ibrahim, said the group has allocated 25 trucks of rice, maize, sorghum and millet for distribution to vulnerable persons across the state.
According to him, "We have received rice and hundred per cent has been distributed to 361 wards in the state. By our calculation, each ward would receive 16 bags of rice, four bags of millet, four bags of sorghum and four bags of maize.
"At the course of our discussion, we realised that we have front line local government areas with the challenge of insecurity. We decided to set aside 20 per cent of the total bags of rice which is 6,000, and we allocated 1,200 to the IDPs."
The state Deputy Governor, Mannir Yakubu, while flagging off the distribution, said the state government would ensure that the items reach the targeted beneficiaries.