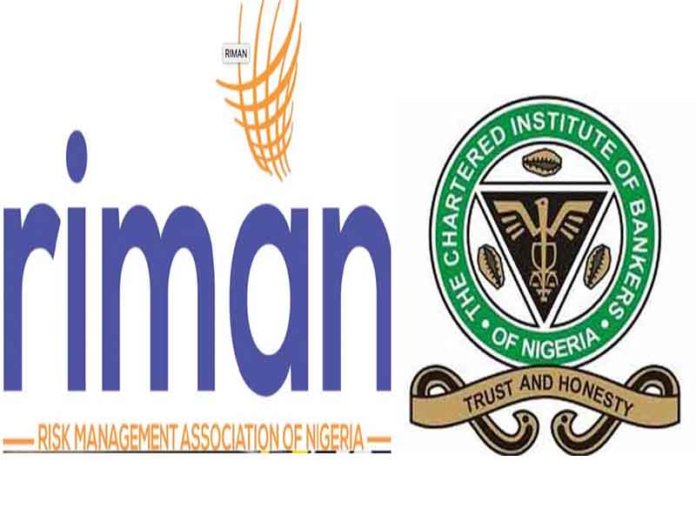 Nume Ekeghe
The Risk Management Association of Nigeria (RIMAN) and the Chartered Institute of Bankers (CIBN) have inducted 21 new members that qualified in its Professional Risk Management Examinations as Certified Risk Manager (CRM).
The examinations, a collaboration between RIMAN and CIBN, which commenced in 2017 have now produced a total of 134 CRM nationwide.
In his remarks, President, RIMAN, Magnus Nnoka, noted that now more than ever, the need for commitment by risk managers and also urged risk managers to be vigilant and continually train themselves. He also noted that in the last one year, most risk management professionals have faced unprecedented challenges. He said the global business environment has also witnessed uncommon challenges as organisations are faced with unpredictable and crisis prune business environment with attendant risk ramifications.
"It would be safe to say that managing risk in current times requires going beyond normal approaches," he added.
Also, President and Chairman of Council, CIBN, Dr. Bayo Olugbemi, said the services of risk managers are required to keep organisations safe and healthy and to remain as going concerns. He said for institutions to survive and remain afloat, the issue of Enterprise Risk Management (ERM) must be elevated to the highest level.
He challenged everyone to contribute their quota within their sphere of influence to ensure the safety, soundness and sustainability of various institutions, to imbibe the culture of risk as a way of life, not just as a function but everyone's mantra should be, "everyone a Risk Manager".
He challenged all organisations, individuals, captains of industries, regulators and policymakers to embrace the Certified Risk Management (CRM) Risk Management Certification Programme in view of the enormous benefits inherent in it for their organisations. He also challenged them to explore, drill and discover.
On his part, the guest speaker, who was the MD/ CEO of Standard Chartered Bank of Nigeria, Mr. Lamin Manjang said: "Risk is an integral part of an organization's strategy. A strategic risk assessment is a systematic and continual process of assessing the most significant risks facing an enterprise.
"The culture of the organisation also plays a critical role in how well strategic risk is managed. There is an old saying that adversity does not test character, it reveals character. When an organization faces a crisis, the corporate culture can play a significant part in helping it to cope with the crisis, or it can lead to its downfall.
"A culture that supports doing the right things, collaboration and teamwork, ability to challenge constructively can help an organization navigate better through a crisis."