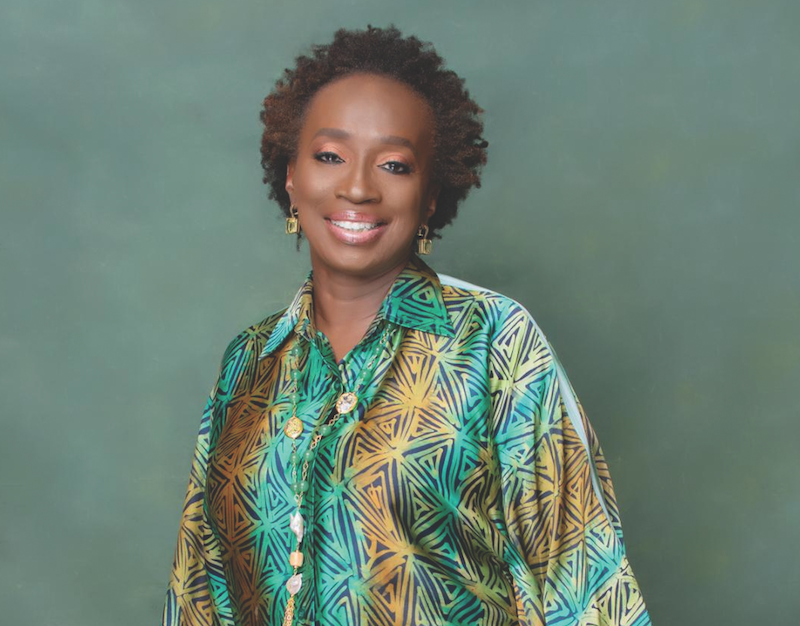 By YEWANDE ZACCHEAUS
Mrs Yewande Zaccheaus is the founder and Chairman, Eventful Limited, a company that pioneered event management in Nigeria 19 years ago. Last week, she handed over the management of the company to a new managing director as she transited to the position of the chairman of the company. In this interview with Festus Akanbi, she explains how she had to dump promising careers in legal practice and banking to pursue her dream of organising events
I have a natural gift and passion for organising events
I was born in Ibadan April 1961. I attended secondary school in Ibadan and then proceeded to the University of Lagos for my degree in law and Cambridge University UK for my masters in law. I was in law practice and banking for 18 years. However, in 1999, after returning from maternity leave I decided I had spent enough time as an employee and it was time to set up my own business. I have a natural gift and passion for organising events and after some researches on the subject, I handed in my resignation and established Eventful in 2002.
We need to carefully balance our priorities
The sacrifices every female entrepreneur needs to make is the sacrifice of time. We are multifaceted women with responsibilities in various areas of our lives all of which are important. We need to carefully balance our priorities according to the seasons of our lives. I juggled all the balls as required, sometimes more time would be needed for the business (possibly at the early stages) sometimes the needs of my husband and children would be a priority. The trick is to understand your seasons and ensure you focus on what is critical at that time and eventually it all works out for good, as one applies wisdom and prayers.
Women and challenges in business
Probably the greatest challenge women in business face is access to finance. Two reasons for this, women are naturally less amenable to the risks that comes with taking loans, secondly even when they are ready, many small businesses (whether owned by men or women) are not structured enough to have all the requirements financial institutions necessarily demand before they can receive loan facilities. However, I am aware that many financial institutions having recognised this, have women desks/initiatives to assist female entrepreneurs in surmounting this hurdle.
Sharing an office with my husband
After leaving the bank I joined my husband in his office to set up my business and he kindly gave me two rooms, one for myself and another for my PA. As the business grew and I was able to afford more staff, I moved to my own office after about two years. There is wisdom in starting small and allowing your business grow organically so you do not take on unnecessary expenses that the business may not be able to afford at the early stages.
Our work speaks for us
In 19 years as you can imagine, we have organised thousands of events ranging from small personal events to huge corporate events such as conferences (which is our area of expertise), high profile weddings, funerals, landmark birthdays, corporate dinners, annual general meetings, book launches and of course, since 2020 several virtual and hybrid events. It has been a fantastic learning experience.
Greatest asset we have as a company
I believe that possibly, the greatest asset we have as a company and which I believe is borne out from the fact that I came into entrepreneurship after a rewarding career in law and banking, is our professionalism.Our pay off line is that we are creative, experienced and professional. We take our work with our clients very seriously and they know they can trust us to deliver on our promises of expertise, superior quality and attention to details, within budget. We are reliable, dependable, committed to the successful outcome of their events and because we have consistently shown that we are people of integrity, our clients have come to trust us, trust our judgment and this has resulted in repeat clients.
Managing clients' expectations
Well, the beauty of the events industry is that there are vendors in different categories in terms of price and quality of offerings. We ensure all our vendors have the capacity to deliver at the very high standard we are known for, whether the event is large or small, low budget or high budget. We are therefore able to recommend affordable but efficient vendors, recommend cheaper options where possible and generally assist in creating a memorable event within the client's budget. As event planners, we find many times we have to manage expectations of our clients in this regard, as at the end of the day you do get what you pay for.
No compromise
The quality of our service, our professionalism, integrity and attention to detail can never be compromised. We ensure our clients get the value of what they pay for. We will never cut corners for gain, rather if the budget is not sufficient, we advise our client on lesser options and agree those options with them before we go ahead. Clients trust us with huge amounts of money to ensure their events are seamless and well executed, so we do everything in our power to ensure we do not let them down.
Effects of Covid-19 protocols on event management
The new normal of covid protocols has affected the events management industry tremendously. Covid-19 hits at the very essence of events – the gathering of people together. Cleary all the protocols were to prevent this in order to save lives. The past year has been extremely challenging for many of us. However, we understand that these challenges are worldwide and are but for a season and so we do our best to continue to carry out our duties, albeit on a very much reduced scale in terms of physical numbers, but now relying heavily on technology (through virtual and hybrid events) to ensure that life and social interactions do go on whilst being mindful of observing all state and medical protocols.
Stepping down from Eventful
As you know, I came into entrepreneurship after 18years of corporate background in law and banking, so I went into the business with a mindset to build an institution. It was never a hobby or mere past time for me. I was very deliberate and intentional about succession planning and once I felt I had the right team and could identify a potential leader who could take over from me, I set about the training and other processes required for a seamless transition. Fisayo Beecroft who has been with Eventful for over ten years was appointed the DMD of the company last year and has spent the last year really preparing for his new role as the future MD of the company. He is a well-respected and highly professional events planner and leads a skilled and passionate team with the commitment and tenacity to take the company to the next level.
Life at retirement
I plan to spend my time now resting and relaxing after almost 40 years of working full time as both an employee and an entrepreneur. I will also pursue other interests I have particularly in regards to empowering young entrepreneurs and possibly in other areas of entertainment including movie production as I have just concluded a film called "The Wait" inspired by the inspirational book "God's Waiting Room" which I wrote several years ago as a result of my experience whilst waiting for my second child. So I guess you can say I am retired but certainly not tired.