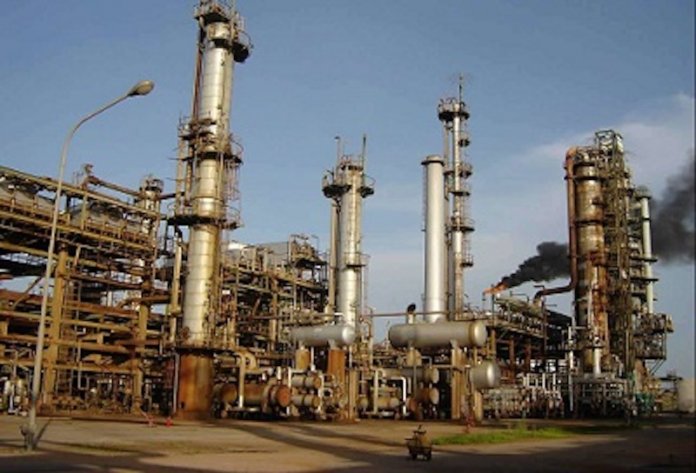 Analysis
By Louis Achi
At a recent virtual Federal Executive Council (FEC) meeting, chaired by President Muhammadu Buhari, $1.5 billion was approved for the full rehabilitation of the Port Harcourt Refining Company Ltd. (PHRC). The refinery has a combined, installed crude processing capacity of 210,000 bpsd. The approval came on the heels of a memo by the Minister of State for Petroleum Resources, Timipre Sylva, on PHRC's rehabilitation, which was presented to FEC and its subsequent approval on March 17, 2021.
As it were, the approval has triggered a Tsunami of criticisms and opposition from several analysts and important stakeholders. This was not unexpected. More so against the backdrop of the fact that the country has in the past spent billions of dollars on refinery maintenance without commensurate industry benefits – persuading many experts to call for their privatisation.
The projected $1.5 billion revamp of the Port Harcourt refinery has even been compared with the sale of Shell Martinez refinery in the US by some trenchant critics. The 105-year old refinery was sold as part of deal that includes crude oil supply and product off-take agreements. To understand the factors behind this sale, the current vagaries of the oil and gas markets must be x-rayed. Against a backdrop of increasing environmental, social, climate change demands for cleaner fuels, the rise of electric vehicles and the demand diminution caused by COVID-19, the world has experienced a sharp drop in demand for oil and this has impacted on supply.
Despite the din and seemingly dim picture, there is a flip side to the unfolding story. Globally, oil prices have remained low but steadily increasing with the scaling up in vaccine distribution.
Coming back home, Nigeria has four refineries, all government-owned and it currently imports virtually all its refined petroleum products. Whereas in the developed economies, the rise of electric vehicles has also impacted the demand for PMS and this is having significant effect on refining. In Africa, the population is rising rapidly with a growing middle class with the number of cars increasing significantly, giving rise to increase in PMS demand in the region. This has increasingly made the case for making Nigeria, Africa's refining hub through the rehabilitation of all the four state-owned refineries and the growth of domestic refining capacity through private players like Dangote, Waltersmith etc.
It was in the midst of this flowering 'controversy' that Malam Mele Kyari, the Group Managing Director (GMD) of Nigerian National Petroleum Corporation (NNPC), entered the fray to provide both context, clarity and associated metrics for the decision to fully revamp and re-operationalise the PHRC.
In its vigorous defence of the approval of $1.5 billion for the rehabilitation of PHRC, the Mele Kyari-led NNPC maintains that building a new refinery with the name-plate capacity of the Port Harcourt refinery will cost the federal government between $7 billion and $12 billion and take a period of four to six years, during which Nigeria must continue to import products.
Putting the actual cost of the revamp project at about $1.34 billion, Kyari noted that additional expenses include taxes and other duties that could come up. He argued that there was no basis for comparison between the Port Harcourt refinery and the one sold by Shell in America for $1.2 billion in terms of capacity.
Hear him: "The real cost is $1.34 billion. Even then you could argue and say why you wouldn't build a new refinery. We have also seen some curious comparisons that Shell sold one of its refineries for $1.2 billion and that it's even better than our own.
"This is mundane. Even a Google search will reveal that it was built in 1915 and it's a 107,000 barrels per day refinery. It has been on shut down by the regulators since early last year. Not only that, when you buy a refinery you buy its assets and the liabilities."
He maintained that many people do not know the financial transactions that go into some negotiations, saying that it is needless to compare a combined refinery of 210, 000 barrels to a much smaller and much older refinery which has many issues with regulators. The GMD further revealed that the current huge cost of rehabilitation was because the last turn-around-maintenance was badly carried out.
The NNPC boss also drew attention to the fact that those pitching for building outright new refinery did not do their due diligence. "They have asked why we don't just build a new one. What does it take to build a refinery of this status today? It's anywhere between $7 billion to $12 billion to construct a refinery of this nature. This is what we call battery limit construction. That's the estimate you see in the public space," he clarified.
According to him, "There are things you do outside the battery limits like the tank and other utilities that are never accounted for when the estimates of this nature are done. That's about 25 per cent of the total cost. So, when you say refineries can be built for $6 billion or even $10 billion, you should also think about the 25 per cent you will add to it."
Explaining that the local banking sector is not ready to put in the money because they no longer fund oil projects of that magnitude, the option of scrapping the current one and building a new one was out – in addition to unavailability of resources.
PHRC, a strategic national asset, is Nigeria's biggest plant. Only the Dangote Refinery is bigger. After the revamp, operating at 90% capacity, it will supply 17% of national products consumption. This will significantly reduce fuel importation, conserve scarce forex and assist in strengthening the naira. Furthermore, thousands of jobs across the value chain will be created to boost the GDP – crude supply, product distribution as well as procurement & service contracts.
Analysing the NNPC-GMD's clarification, the plant is undergoing total rehabilitation, not Turnaround Maintenance (TAM). Beyond semantics, TAM is a scheduled large-scale maintenance activity wherein an entire process unit is taken-off stream for an extended period for comprehensive revamp and renewal. TAM is normally carried out every two years. The proposed revamp will consist of comprehensive repairs of the plant with significant replacement of critical equipment to ensure the plant integrity is maintained for a minimum period of 10 years.
The PHRC had its last TAM in 2000 – 21 years ago – and this was unfortunately badly done. Not many know that the initial revamp cost of about US$2.5 billion was reduced to US$1.5 billion through circumspect, painstaking reviews and negotiations by the Kyari-led NNPC before the contract was presented to FEC for approval.
Again, not many know that to construct a 210,000bopd name-plate capacity refinery (which PHRC is) with US$1.5 billion is impossible. From accessible cost data, the 250,000 – 300,000bopd Aramco Oil Refinery in Pakistan is estimated to cost US$10 billion. The 230,000bopd Abreu e Lima Refinery in Brazil has an estimated cost of US$12 billion. The 650,000bopd Dangote Refinery in Nigeria is estimated to cost US$19 billion.
Afreximbank is the leading financier of the refinery revamp project, providing US$1 billion (67%). This speaks to the project viability and bankability. In consonance with key lender requirements, the refinery after revamp will be run by an experienced and credible operator via an Operations and Maintenance Model. This involves a specialised technical company being in charge of the day-to-day running of the refinery to ensure that the plant runs safely, reliably, sustainably and profitably on behalf of the NNPC to ensure that the loans are paid back on schedule. On the project governance structure front, external stakeholders such as the Ministry of Finance, ICRC, NEITI and labour unions (PENGASSAN & NUPENG) will be emplaced.
It is worth noting that the NNPC, Algeria's Sonatrach, Angola's Sonangol and other notable NOCs in Africa stand on the brink of significant disruption – and of substantial opportunity – as a new era of structurally lower oil prices challenges business models that have long relied largely on exploration and production of crude petroleum. To manage these challenges clearly require new thinking and boldness.
Perhaps his toughest call in an industry he has spent much of his professional life in, Kyari, unabashed by the unflattering history of NNPC, especially on transparency, has responded to his new top-draw responsibility by quickly taking charge, in close synergy with the Ministry of Petroleum Resources, which oversights the corporation. In his almost two-year year trajectory, he has simultaneously demonstrated a fundamental grasp of the industry, brought more clarity and a nimble understanding of the imperative of adroit governance of the strategic sector.
Besides its role as the bedrock of the Nigerian economy, the petroleum industry has been one of the key defining phenomenon of the country's post-independence history. This fact centralises NNPC in the nation's political economy, given the corporation's assigned role in the industry.
It's worth recalling that in June, 2020, during a virtual conference organised by the Atlantic Council, Mele Kyari had forthrightly observed it was difficult to explain why an oil-producing country like Nigeria would become a net importer of petroleum products. Typically, he went on to provide an insight to explain just why.
According to Kyari, "The reason is very simple, we couldn't fix our refineries and that's very difficult to explain. Why can't we fix our refineries? We started this very many years ago. For 20 years, all attempts to fix the refineries failed for very simple reason, there is a strategy problem."
It's then little wonder that in the Refining and Petrochemicals Directorate, Kyari is pursuing a deliberate shift to get the refineries back to their nameplate capacities using the Operations & Maintenance (O & M) Model, thereby enhancing local refining capacity. A detailed programme of rehabilitation for the four refineries to bring them back to minimum of 90 per cent of installed production capacity by 2023 – which dovetails into the current PHRC revamp project – is being implemented.
A public policy is a principle of action chosen by a government for the achievement of specific goals that should ideally favour as much of the society as possible. Beyond the challenges of the period, the emerging consensus is that the PHRC revamp project keys into the big-picture policy imperatives of changing the nation's oil sector story.
This clearly resonates with Mele Kyari's logic.