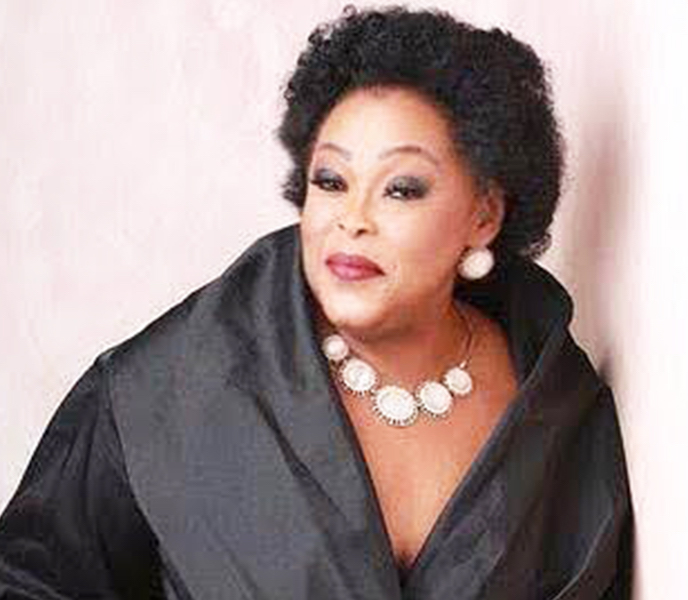 Women ENTERPRENEURS
Mrs. Ngozi Oyewole is the founder of Noxie Limited, which has been awarded SONCAP and MAN certifications in office furniture manufacturing. She is a certified health and safety professional and big player in the oil and gas and medical field, supplying protective equipment in the areas of medical, food and construction industries. Oyewole, who is a result-driven and resilient entrepreneur, has an extensive experience in leadership, business management and strategic planning. An alumnus of Saïd Business School, University of Oxford, she holds a degree in Business Administration and is a certified interior designer. In this interview with Oyinlola Sale, she speaks about her business and pertinent issues in the manufacturing sector
How have you been able to carve a niche for yourself, despite the competition out there?
Very interesting question, but I must say carving out a niche market and positioning ourselves as the go-to brand for a specific audience meant a lot to me. So we had to establish our credibility over competitors, we got more focused on office furniture only and in the areas of our safety business, we concentrated on integrated safety and held onto PPEs for all industries not only oil & gas. Then we built our unique value proposition and improved our content marketing that had made it easier for our esteemed clients to say, "The Noxie brand is for me."
This industry is capital intensive, so how did you manage to finance this business in its early days?
When you start a business, a lot would have run through your mind. Castles are built, bungalows and a broken down castle is also part of the structure that played out too. However, even as these pictures continue to play out, one major thing that is consistent is your drive to succeed. That drive is what makes everything look attainable. So as capital intensive as the whole structure looked, it was attainable. This is because humility wakes up, where you are grateful to whoever stretches out an olive branch, you grab it. And make good use of the opportunity. We started small as retailers, we could not stock any goods and relied a lot on prepaid order and as we grew, the banks and clients started taking us seriously, we strictly followed the rules of the beginner- keep our books, accountability etc.; these were the enablers that we rendered to our clients and banks that set our foot on the right path to our growth path.
What were some of your biggest fears when you started this business?
Life is all about choices; so if you discover a way to make the necessary, but unpleasant things that we have to do enjoyably, then you hit the jackpot of people's minds in terms of building the foundation for satisfying them and getting beautiful rewards.
Part of my biggest fears, I guess, is my quest for excellence, which didn't come that easy, because there were times I would be faced with too challenging situations and I will want to just pack up and quit. But the drive to succeed would play up and all that is required is my focused attention. Being an entrepreneur is like stair climbing, I could not have navigated those boulders without paying very close and constant attention to finding the easiest path, figuring where to put my feet, what I could hold on to. Well, I found my path, I found the speed, I found the strength, and the limitations which of course I challenged. Some clients sometimes looked like they were in a pact with the devil to derail all our efforts. Sometimes the staff too would decide which day they also would be in collaboration with the devil to depress you. Sometimes you feel you have it all put together then the unknown government policies will now decide to rear their ugly heads. In all, this my talent always swung me to a new level, I used my multiple skills and talents to find satisfaction and using it in all the work I do. I survived and still surviving!
In 2015, you were nominated by Forbes magazine as one of the leading women entrepreneurs in Africa, championing business sustainability and women inclusion in business. How did it feel to achieve that?
I really thank Forbes for the recognition as that publication set things right for me. It set me into keeping my eyes on my big vision, and to make it happen. I really do not know how they found me, I only remember they kept calling and didn't know who. I remember this wonderful lady, Abbey, when she walked into my office, it was just like a normal conversation until she mentioned who she was and where it is, she'd come from. Further saying she wanted to speak to me because of how curious they were about the diverse activities the company did and wanted to know how I coped and how I started. She really wanted to know how the name "Noxie" came about. She moved on to how I landed in the various activities I do.
It was a good one because one major question she asked me was "Where would Noxie be in five years?" This question left a big question mark but I do not give in to things even though at the time, my company was at a stage where everyone liked what we did, ranging from PPE, furniture to branding the PPE before supplying. It looked so good at the time. What most people didn't know was that, at that time, all I wanted to do was to run away and do nothing. After the publication, I sat back and beat my chest like Esther did in the bible and said to myself "If I perish, I perish" but I must go on and today, here we are. Motivation they say, is the reason for people's actions, willingness and goals.
In what ways has COVID-19 changed your philosophy about life?
This pandemic is not for some set of people, we are all in it, so sitting down and acting like you are in some untouchable space would be living a fool's paradise. We realised that we needed to reset, and have a more inclusive business model. And we also had to know that to keep our business running, we needed to set concrete, achievable, measurable goals. The health of our employees and welfare is now paramount to us. The COVID-19 pandemic has moved almost all our sales online, and we are all getting used to the digital interactions too. So the effect is we have now adjusted to the new normal by using videoconferences and live chats to help us seal deals, so the traditional phone calls are now a last resort.
What is your view regarding gender equality in Nigeria?
You have me here good. Let me start with this, the role of women cannot and should not be ignored. I am sure we all know that when we empower a woman, everyone benefits, but unfortunately women are still being treated as second class citizens of this world. In some areas, girls are almost completely ignored with no status, no protection and no prospects. In many families and communities, inequality is so entrenched that it is not even questioned, of course there is gender inequality in my field. Globally, women make up 34% of the support role workforce. However, less than 21% of the executive leadership roles are held by women. The image of a lack of advancement opportunity for women in oil gas sends well-qualified candidates looking outside of oil and gas for employment. So there is the need for more voices to let them know that. The industry needs to be cognisant that, it is providing a culture of inclusion. We must advocate and sponsor women in like us in this industry because "companies that are inclusive thrive," and even more with a woman leading the pack!
Over the years, how have you managed to balance your home front and your career life?
I know people talk about work life balance. I can tell you there is no such thing, it all boils down to what works for you. I always say know your home and so finetune it to suit you. I preferred to stay home and bring up my young children and put what people felt were the good values they needed to know first and then only started my business when they were old enough to be in boarding school. So everything found their rightful places including me knowing the place of my wonderful husband in my life too. Now they're all grown and independent, it was all worth it and part of what I always say is a major part of my story.
You are a social crusader and philanthropist, and part of the team supporting education for the Almajiri child right initiative. What drives your humanitarian spirit?
The Almajiri children are "migrant students" and they're kids under age 10. These kids are placed under scholars to learn. Good thing, but these are very young kids, who have to leave their parents, even as parents with our children under our nose, your eyes dart from one place to the other. Now these little ones go to places where they lack the capacity to fully support the children and make adequate provisions for their welfare. This, of course, leaves these little children vulnerable and exposed to abuse and exploitation and even diseases due to poor hygiene and sanitation. My drive in this area especially is that every child has a right to live without pain and bitterness. Their lives matter and they are the hope of the next generation that will make the difference and fill the gaps we did not do, so why wipe them out young. I am not against the education they gain, but as a mother especially, my heart aches at all the despicable things these children go through and so I put my voice out with Mohammed Sabo Keana, who has championed the rights of these children. Humanitarianism is beneficial and not just for the recipients, but also for the good feeling that comes with doing something for others. Am grateful to God for the opportunity to touch another life.