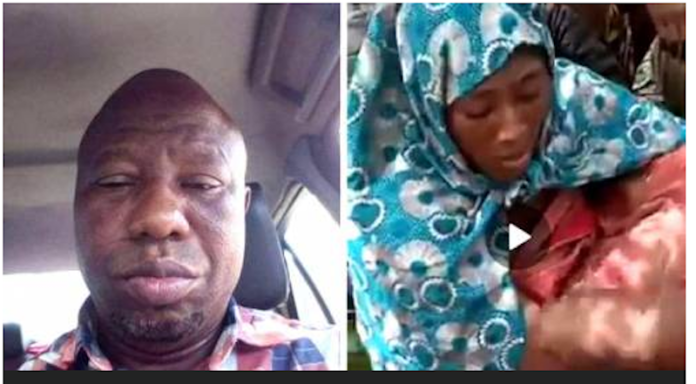 Tobi Soniyi
Alhaji Ibrahim Shamaki, father of one of the 39 abducted students of the Federal College of Forestry Mechanization Afaka, Kaduna State, abducted on 11 March but remained in captivity has died.
According to a family source, Shamaki lived in Badarawa, Kaduna. His health had worsened dramatically since Fatima, his primary hope, was kidnapped alongside 38 others.
Last week parents and colleagues of the kidnapped students accused the government of being silent after the abduction.
While protesting to register their displeasure with the government for failing to rescue the students, the parents said that nothing had been heard from the government 12 days after the kidnap incident.
Chairman and secretary of forum of parents Kambai Sam and Friday Sanni said parents of the kidnapped students had been traumatised by the incident.
On his part, Sam said not one of the 39 kidnapped students had been rescued.
"We have put our trust in the government and school authorities to rescue the students in good time and safely, but that has not happened.
"It is now 12 days since the incident happened and we as parents have not received any positive message from either the school management, the Minister of Environment under whose ministry the school is or the Kaduna State government under whose territorial jurisdiction the school is located," said Sam.
He added that the parents were calling the attention of the government at state and federal levels and all stakeholders involved to act with dispatch to ensure immediate and safe release of the kidnapped children.
But the police said they and the Kaduna State government were not silent over the abduction.
Kaduna police spokesperson Muhammad Jalige said that efforts were being put in place to ensure the release of the abducted students.
He noted that the state police had engaged the worried parents and assured them that the government was doing its best to ensure their safe release.
"When we heard that some parents and students want to protest, we went there, engaged them and assured them that the government is not silent about it, and is doing everything to ensure the release of the students. They have all gone home now," Jalige said.
Gunmen breached the perimeter fence of the College of Forestry in Afaka, Igabi Local Government Area of Kaduna State and kidnapped 39 students on Thursday, March 11.
Following their kidnap, the criminal elements have demanded N500 million ransom from the government and parents of their victims.
In a viral video, one of the students who identified himself as Abubakar Yakubu pleaded with the government to rescue them, adding that they had been severely beaten by their kidnappers.