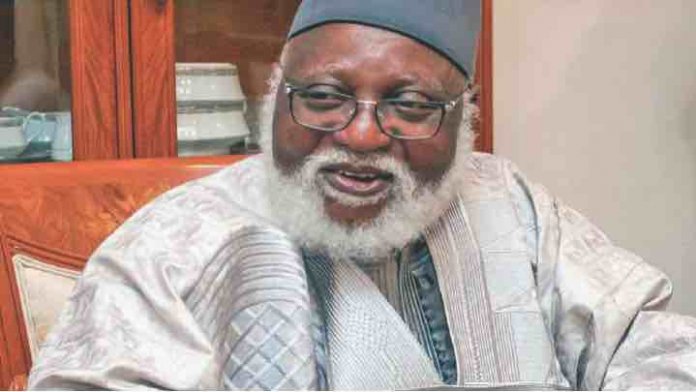 Deji Elumoye in Abuja
Former Head of State, Abdulsalami Abubakar, yesterday visited President Muhammadu Buhari at the State House, Abuja.
Though, there was no formal statement on the focus of the meeting, sources close to the Villa said Abdulsalami and President Buhari spoke extensively on the security challenges facing the nation and the way forward.
Bashir Ahmad, Personal Assistant to the President on New Media, shared news on the development on Twitter: "President @MBuhari receives in audience former Head of State Gen. Abdulsalam Abubakar (rtd.) at the State House, Abuja."
Ahmad said his principal received Abdulsalami on Friday afternoon.
Killings by Boko Haram, banditry by Fulani militias and kidnapping across the country have assumed a frightening dimension, with security agents struggling to contain the crisis. Unending mass abduction of school children and the failure of security agents to tame the menace have also left many Nigerians worried.
Abdulsalami, the Chairman of the National Peace Committee, was Nigeria's Head of State between June 1998 and May 1999 when he handed over power to a democratically elected President in the person of Olusegun Obasanjo, thereby, heralding Nigeria's Fourth Republic and return to democracy after years of despotic military reign.