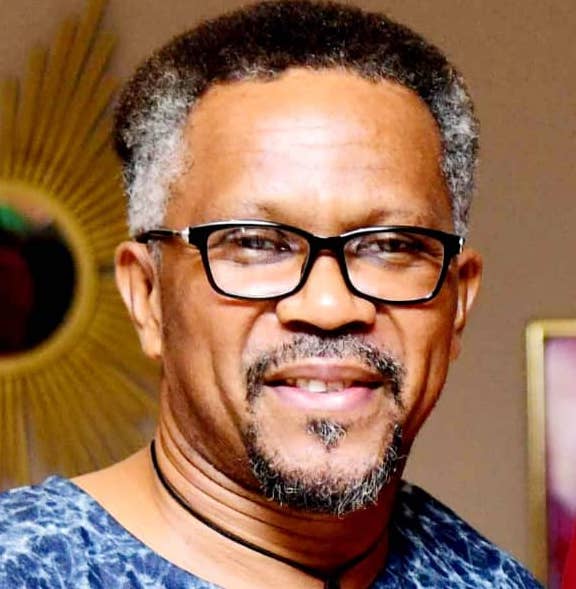 Yinka Olatunbosun
The prolific artist known for his cardboard painting signature, Sylvester Aguddah has unveiled his first solo exhibition in 2021 on March 25 at the Radisson Blue Hotel, Ikeja. Titled, "My Art, Your Space,'' Aguddah's shows have fast become an inextricable part of the cultural life in Lagos, having exhibited his works at Freedom Park, Murtala Mohammed Airport II and other unconventional spaces.
For him, the pandemic presents a unique opportunity for him to stay positive and explore more creative ideas.
"Creative minds are always looking for something new, engaging, exciting with great value. Collectors are ready and willing to pay for a good artwork with an excellent finishing. I feel walls and spaces without beautiful works of art are like prisons. My artworks bring life to your space,'' he explained.
As a restless artist from childhood, his parents used art as a rewarding distraction for him. In this show, he is moving away from the cardboard style that he is known for.
"I found a new style of art. I use broken frames to make my recent works of art. I will be sharing with you in this exhibition works made from broken frames, fabric and paint. I feel very fulfilled knowing I can transform waste to wealth. These broken frames were through away but God opened my eyes to the beauty I can create with them. I am known as the African collage artist because I started by making paper collage artworks over 30 years ago. I work with different variety of papers and cardboards,'' he recounted.
In addition to his collage pieces, he had done spray paint on canvas, photo art, and wearable art. He started with four samples and they sold out almost instantaneously. Since then, his works had generated lots of referrals. Apart from being affordable, his art is a product of evolving ideas.
"My primary objective is to have more works of mine in people's spaces,'' he expressed. The show runs till March 28.