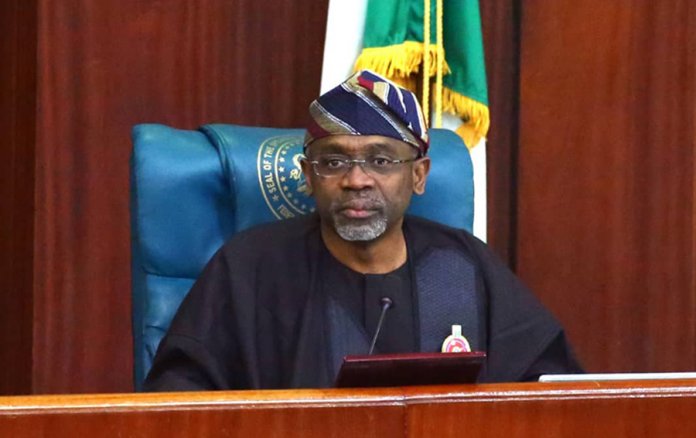 By Udora Orizu
The Speaker of the House of Representatives, Hon. Femi Gbajabiamila at the plenary yesterday, accepted the petition of the Tiv people from Benue State resident in the United States of America, which was earlier rejected by the Deputy Speaker, Hon. Idris Wase.
Wase who sat in for Gbajabiamila had rejected the petition.
The petition, which was presented by Hon. Mark Gbillah (PDP, Benue) accused the federal government of non-chalance towards the perils facing those who have been displaced as a result of herdsmen activities.
Wase, while responding, argued that Nigerians abroad have no rights to file a petition on the crisis.
The rejection had however attracted widespread condemnations from Nigerians all over the world.
But when presented again by Gbillah at yesterday's plenary, Gbajabiamila who presided over the session accepted the petition.
He said that the House of Representatives cannot discriminate against any Nigerian wherever they may be in any part of the world.
Gbajabiamila said, "I believe this is the same petition that has been causing a lot of misunderstanding. The misunderstanding came from the issue of signature. Having cleared that misunderstanding, please, go ahead and lay your petition to be given proper attention. Thanks, Hon. Mark Gbillah; thank you for your patience.''
Speaking to journalists after the plenary, Gbillah while commending the Speaker for his intervention, appealed to Nigerians in diaspora to sheathe their swords and rescind their earlier threat to withhold diaspora remittances in the light of the acceptance of the petition.
The lawmaker also appealed to Wase to apologise for his statement.
He said, ''I would also like to first all commend Nigerians in diaspora for rising up to defend their constitutional rights. It is their privilege to do so. I appreciate their rallying around us, the Tiv people and the Tiv Association in America who brought up this petition in the first place. I don't want us to lose focus on the crux of the petition itself.
"I want to appeal to them in the light of the final submission of the petition and Mr. Speaker's confirmation of the commitment of the House in the furtherance of the issue of our people in diaspora to sheathe their swords and rescind their earlier ultimatum with regards to remittances.