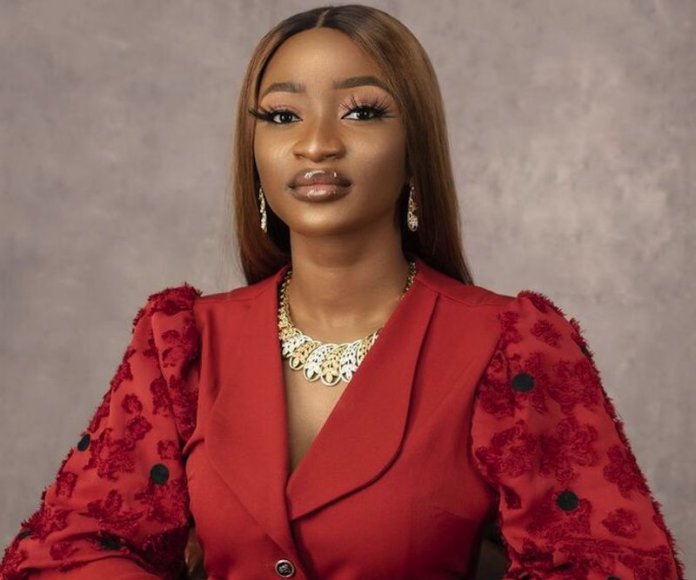 Aisha Ochuwa, a lawyer and entrepreneur, unpacks the nitty-gritty of running a successful business online in her new book, writes Vanessa Obioha
The internet has provided a unique opportunity for businesses to expand their reach and record more sales but not all have been successful. Some online entrepreneurs are doing the right things in the wrong way while some are simply doing the wrong thing. Enters Aisha Ochuwa, a trained lawyer whose flair for business started at a very young age.
"I could convert any item into money without much stress," she said recently in a chat.
Her first business endeavour was the jewellery business. She was fascinated by how a piece of jewellery can change one's appearance. Her passion was fired up by the transformative power of jewellery such that, she expanded her jewellery business beyond bead-making.
Initially, Ochuwa took her beads from one place to another such as banks, schools offices to sell so that "people could see what they actually looked like, determine their quality and make choices based on their analysis."
However, when she transited to the online space, she realised that it was a different ball game.
"I had to put a lot of effort into convincing my customers that the items were of good quality and also assist in different ways to make them understand the actual sizes of these items. This didn't always turn out well because no matter the length of explanation given, people create an image of what they expect and feel disappointed when it comes a little bigger or smaller than what they want."
A greater challenge for her was logistics.
"The online platform exposes a business to customers from different states and countries, thereby bringing forth the need to create an organised system to transport purchases nationwide and internationally. For a very long time, I had to reject international orders because I had difficulties making deliveries outside Nigeria and I didn't want to make refunds to customers. I had an image to protect and I was determined to do just that, regardless of how much was involved.
To curb this problem, I had to partner companies like DHL and GIGL, which was and is still helpful to date," she explained.
Since she started her online business, Ochuwa can boldly declare that she has recorded impressive success. "The online platform has created ease in making purchases because people can sit in the comfort of their homes, buy all they want and have it delivered to their doorstep. For this reason and to create more ease, I had to add a logistics line to my business with a fleet of five dispatch bikes to make running deliveries within Lagos very fast. I can tell you that the ratio between walk-in customers and online customers is 2:9" enthused the lawyer.
The streak of successes inspired her to write a book on the online jewellery business. Titled 'A Guide to Starting an Online Jewellery Business', the book unpacks the nitty-gritty of running a business in the digital space, drawing from the author's experiences.
"I chose to write a book because I realised a lot of people erroneously think running an online business is limited to opening an Instagram account or creating a website and posting pictures. This may look like it works just fine, but there are important keypoints in running a business, absence of which may mar the business completely," she expounded.
She added that the knowledge shared in the book "are key points that will be useful in generations to come. These are standard guidelines that can help any form of business, whether online or offline."
Still hugging her wig and gown, the entrepreneur dedicated a chapter to legal pitfalls and concerns online businesses should be wary of, with more emphasis on the importance of incorporation and documentation.
In Ochuwa's view, the jewellery business can never be outdated. She explained it this way: "The jewellery business is now highly sorted after in Nigeria. I am emphasising "now" because this is one field that was underrated as people limited jewellery to precious stones and gold, but in recent times there is this understanding that it doesn't need to be pure gold or diamond to be good jewellery. Entrepreneurs now understand that they do not need to drain the bank to start a jewellery business".