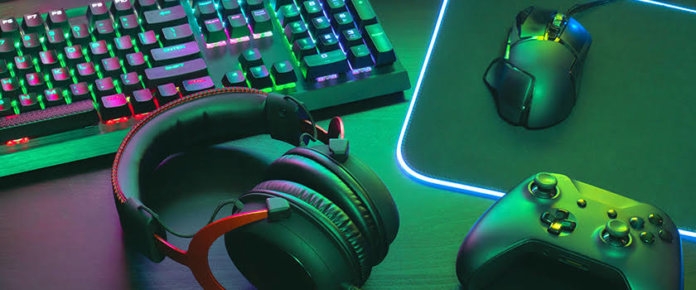 The gaming industry is currently booming. Due to the COVID-19 health restrictions, most people were forced to stay at home with nothing to do. This is why it's not shocking that the Asia Pacific region generated $78.3 billion in revenue in 2020 while North America generated almost twice that amount.
Given how much gaming enthusiasts are dedicated to their hobby, it's not surprising that this industry is now worth billions. With the impact of the gaming industry increasing, which trends should you expect to dominate in 2021?
Online Gambling
While there are gamers who play for the thrill, there are those who prefer gambling on casino games for money. Before online gaming and crypto casino became a hit, people preferred playing dice and card games in physical casinos.
This has since changed and the ability of gamblers to wagering their bets online has completely revolutionized the gaming industry. Gamblers have now joined the gaming industry as they can play their favorite games at home.
There are also tons of interesting games available which is why online casinos are gaining more recognition. Even as the COVID-19 regulations loosen, you should expect online gambling to keep thriving as gamers have already adjusted to its convenience.
NextGen Gaming Hardware
The evolution of the gaming industry had been made possible by the innovative gaming hardware that's being produced. Yes, the amazing games with incredible specifications have a lot to do with it, but they need powerful hardware to run them.
At the end of 2020, the Xbox Series X and PlayStation 5 were launched and they completely changed the game. The PS5 came with amazing features like the native 4K which takes graphics quality to a whole new level. It's no surprise that it's constantly out of stock.
You should also expect mobile gaming to be part of the 2021 gaming trends. Even though playing on your device doesn't require any hardware, mobile phone companies are now improving their hardware. Gone are the days when phones couldn't support 2D games because the features of most smartphones allow you to play your favorite games anywhere.
Online Streaming
Buying online games should be fun but the reality is quite different. For starters, browsing through thousands of titles is exhausting, downloading games can take a long time, and going through review doesn't give you a clear picture of the game.
This is where online streaming comes into play: it allows you to enjoy a game without having to buy it. Twitch is one of the platforms that's known for video game streaming and due to the COVID-19 regulations, its daily active users hit an all-time record of 22.7 million people. This platform also receives an average of 2 billion views an hour, which is quite impressive.
The Gaming Industry is Changing
The future of the gaming industry is very promising thanks to technological advancements. Online gaming, next-gen hardware, and online stemming are expected to dominate and the one thing they have in common is that they focus on enhancing your gaming experience and increasing convenience.