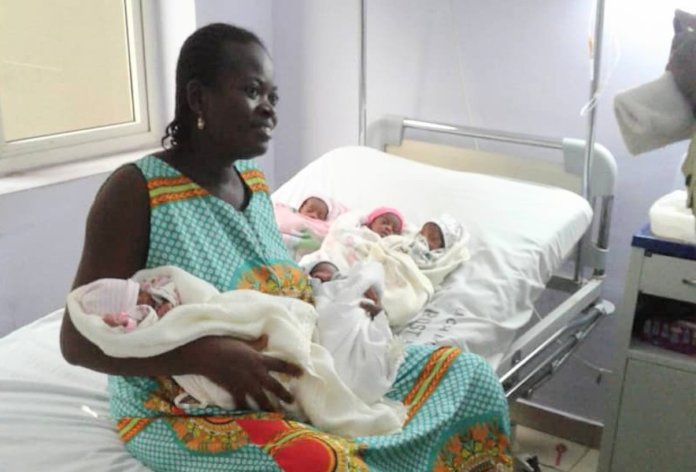 By Rebecca Ejifoma
Mr. Omage Ewanle has called on the federal and the Lagos State governments, NGOs, and well-meaning Nigerians to come to his aid after his wife, Mrs. Foyeke Ewanle gave birth to quintuplet in Lagos State University Teaching Hospital (LASUTH).
Ewanle said he could be reached on his mobile, 07060813361 or help extended to him through his account, 6019995905 Fidelity Bank Omage Ewanle.
The couple, who told THISDAY they had been childless for six years after marriage, had the babies – three girls and two boys – on Monday January 18, this year.
The husband said: "After six years of marriage and no child, God just blessed us with five at once. I am very happy.
"I'm calling on the federal, Lagos State and local governments, NGOS, organisations, cooperate bodies and well-meaning Nigerians for the upbringing of our babies," he pleaded.
While mother and the babies have been discharged, Ewanle desperately looks forward to financial help.