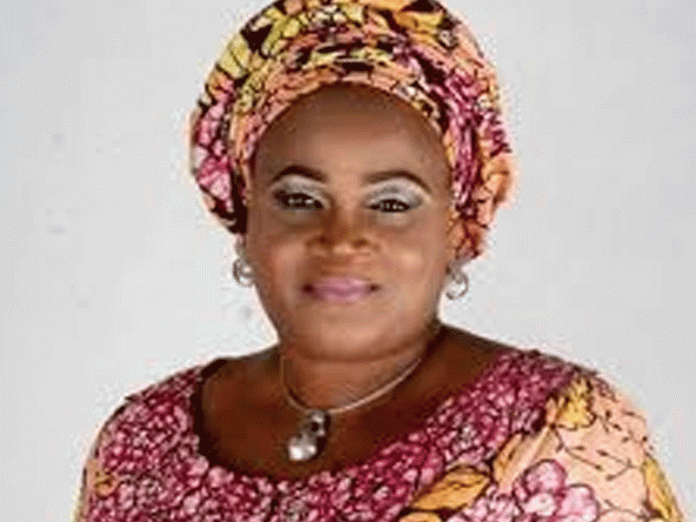 By Kuni Tyessi
The Director-General of the National Centre for Women Development (NCWD), Mrs. Mary Ekpere-Eta, has lamented the poor participation of women in electoral matters despite the 52:48 ratio in favour of women in Nigeria's population.
The DG, who stated this in Abuja on Monday during the commemoration of the 2021 International Women's Day (IWD) with the theme 'Women in Leadership: Achieving an equal future in a COVID-19 world' and with the campaign theme 'Choose to challenge', said contrary to wide beliefs that women vote more than men, only 11,897,180 voted in the 2019 general election.
She said regrettably, the representation of women both at elective and appointive positions has continued to deteriorate, adding that due patriarchy, political violence and insurgency, the continuous violence before and after election have plummeted the number of women casting their votes.
She reiterated that in responding to the issues of achieving equal future in a COVID-19 world and reducing the plight of the pandemic on Nigerian women, the Centre, through the federal government post-COVID 19 programmes, has empowered over 7,000 women and youths with various skills and equipment and also trained over 2,000 women and girls in skills hitherto regarded as male preserves.
Ekpere-Eta, who said the theme resonates the leading leadership roles women played in the face of the COVID-19 pandemic, also added that the Centre is commemorating the 2021 IWD with a grassroots project themed 'Promoting women's leadership in Nigeria through popular mobilisation of women in carrying out their civic responsibilities'.
She said: "In the past, it is believed that more women turn out to vote than men. However, available statistics have shown that in 2019, the total number of registered voters by gender was 84,004,084, out of which 53% (44.4m) were male and 47% (39.6m) were female of the total number.
"Only 26,384,429 were accredited for voting, which is about 32% of the total registered voters, and of this number, only 11, 897,180 women voted. Negating the claim that more women voted than men in the 2019 general election.
"The question then arises that if women do not vote and use their civil rights effectively, how can they expect to be elected or occupy political or appointive positions in decision making? We therefore choose to challenge women's non-participation."