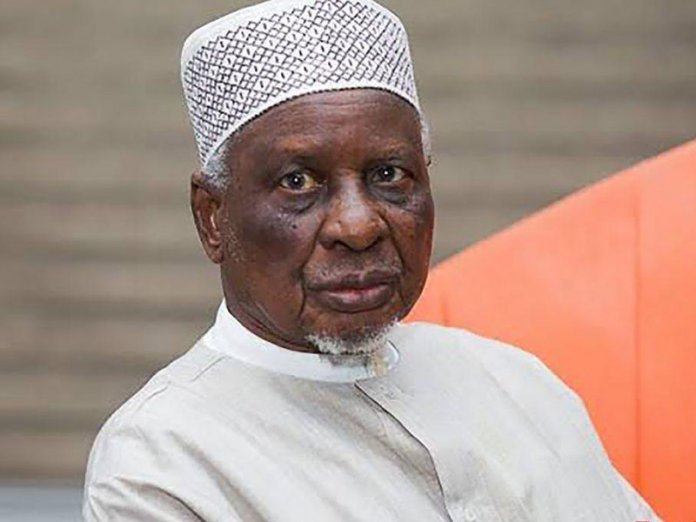 When I first heard this news, I wondered if it was my friend from Unilag, Tanko Yakassai. The last time I saw him was at Dominoes a day before Valentine. That is when 'aristos' like us used to do Valentine o. Not this year's own before they come and slap me o. It was a long time ago o, that time Tinubu never come back from NADECO exile. So Tanko hail me, shout Edgar what are you doing here, I say mumu, what are you too doing here. He say, you know na. February 13 na our own Valentine's Day because the 'smallies' will need to spend time with their small boyfriends, and we will have to be at home watching Cock Crows at Dawn and using Aboniki balm to rub madam toe inside hot water.
So when I heard the name, I tried to reach my own Tanko. I no get am for phone, but I was relieved when I saw the picture of this Tanko. This one no fine like my own and this one no get sense like my own. My own Tanko will never sit in an APC government and be collecting salary and others inside him agbada and come and be tweeting what they say he tweet.
That na rubbish na, be like say someone just give am phone and the excitement make am say make he test the thing and bam, tweet himself to detention and unemployment. The DSS as usual overreact for simple advice the man give him godfather and Gandunje for the first time react perfectly. Me I will not only sack him but will rub pepper on a koboko and slam his bare bottom. That is the problem, if you feel so strongly about something, you resign and shout well. But you still siddon there, they enjoy, they attempt a Gani Fawehinmi. The hypocrisy is annoying abeg. I am sure where he is now, he is begging to get his job back. He will say, it is devil o, na so we dey. Only Nigerians understand this kind behaviour.