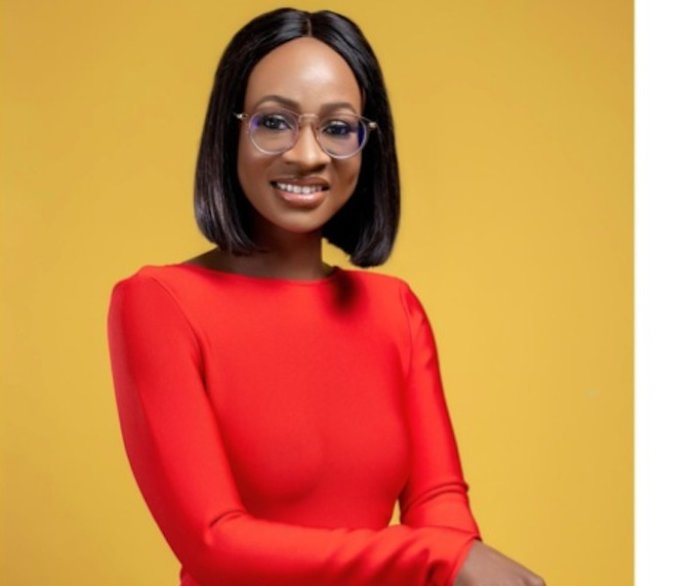 MUNIRAT ANTOINETTE LECKY
Often paved with potholes of challenges is the exhilarating road to fame. But Munirat Antoinette Lecky has refused to buckle under pressure. She is moving at her own pace. For her, fame was not unexpected. Viewed by more than 20 countries on the continent, The Big Brother Naija show promised popularity, and Munirat Antoinette Lecky got a healthy share of it. Though she didn't emerge, winner of the third season of the reality TV show, it didn't stop fame from embracing her.
The show beamed her to thousands of people across the continent and made her an instant celebrity, a term that has assumed different meanings nowadays. No thanks to the Internet. Antoinette was among the deserving contestants whom fans voted back into the game after eviction. Elegant, eclectic and excellent, Antoinette is unmistakably remarkable. Deep in thoughts, effervescent in expressions. With brains and beauty, she demonstrates grace and gumption in stately but simple manners. Expressly gracious, the young woman reflects the more electric and eclectic 'Naija spirit' in the 21st century.
As her life's momentous episodes continue to unravel, the flashes of brilliance become Antoinette's signature. A woman of many parts with enduring ideals, she is always aiming high. There's no settling for less in her world. Her appearance in the BBN show is just a moment's step further into the larger-than-life canvas she has envisioned.
With the show behind her, Antoinette is advancing her career in different interests. She combines her administrative skills as a Business Management graduate with her passion for sports. Her favourite game is basketball. With the legs of a sprinter and the dexterous hands of a ball juggler, she nimbly plays to her heart's delight. With her spritely long legs and lithe body, bouncing balls in courts is more than a pastime. Her love for sports dates back to her high school.
In college, however, she initially toed the medicine path, but her passion for sports gained the upper hand in the long run. She would wholeheartedly embrace sports during her master's degree, attending the Devos Sports Business Management Programme.
"I don't think I would ever go to medical school, but I have a general interest in health care. I often watch health-related programmes and can do basic first aid. We should all be interested in physical and mental health," says Antoinette.
Since her return to Nigeria, she's been expanding her focus to football. Antoinette is among a few women actively involved in sports management in the country, and that realisation doesn't make her gleeful.
"I'm not impressed with the number of women involved in sports. There is still great gender disparity in sport, and I can't wait for the day the numbers and respect level increase," she hopes.
Apart from sports, her physique also lands her a spot in the modelling world. As she slithers into that velvety red dress, her lithe, athletic body of a ballet dancer takes on a new form. Svelte, stylish but simple, her eyeballs glisten behind the glasses. Attractively slim, she exudes grace, grandeur, and gumption. As the camera lights flash in the studio, her flourishing beauty becomes the spotlight. Her recent modelling works include an exclusive pictorial styled by Angela Qehaja (Bella Hadid, Carine Roitfeld, Matte Projects, Philipp Plein) and shot by photographer Ritchie King (Cardi B, Taylen Biggs, Nike).
While in Big Brother Naija House, the idea of launching a haircare line hatched in her mind. The concept was stirred by the compliments she received from her fellow housemates on her hair texture. It's also been, many years ago, her desire to own hair care products. After the show, Antoinette found a partner. Together, they launched the hair care product Anto X Taries Hair Builder.
Still brimming with ideas, Lecky would launch a marketing and management company, Room 22 Agency, "where I started by planning events and photoshoots, and this year."
It's part of her plans to add "influencer management" to her services and co-own a gifting and printing company. That company is O'Compatriots Lifestyle Brand. With the firm, she will "specialise in sourcing made-in-Naija gifts to promote unity."
It doesn't end there. Acting is in the mix, and sometime in March, she will play the host of an online talk show, 'She's A Boss,' which aims to empower African women from all walks of life. Eclectic and energetic, Antoinette can't stop reinventing herself. She's become a kaleidoscope of what Nigeria's young women should be.
Her vistas are unending. She's the paragon of Nigeria's modern woman, unassuming and unapologetic in pursuing her visions. Eclectic and empathetic, she's in another scene, one of Nigeria's IDPs camps. She seems to have packed a lifetime into a moment's breath with her various interests and endeavour.
Her recent initiative is the LiveWire Project.
"It is my pet project where I hope to make a difference one person at a time, especially with the girl child and women. The feedback has been great. I think people expected it because I have always been philanthropic," she reveals.
"I have sponsored a scholarship to a hospitality institute. I have visited an IDP camp. I do a clothing charity sale, donating funds to NGOs. I only hope to do so much more this year," she discloses.
Once Antoinette sets her mind and eyes on anything, there's no mountain too high. She understands the terrains of her visions.
Shuffling between her passions can be overwhelming, yet Antoinette makes multitasking look easy on the eye. Though the source of her courage may elude her, she expresses certainty that her métier lies in organisation.
"Honestly, I don't even know how I handle it all," Antoinette acknowledges.
"But, I'm very good at organisational skills. I know how to prioritise. Sometimes I get overwhelmed. I try my best to not let 'failures' weigh me down as it's a part of success. I cherish my mental health and try not to let anything affect it. I love to work hard, play harder."
Besides work demands, social pressures stare Antoinette in the face. Now, a public figure, she is regularly under scrutiny by fans and detractors. Born and raised in New Jersey in the United States by Nigerian parents, the entrepreneur would realise that the road to fame is often paved with challenges.
Chief among the challenges are unfair criticisms. For instance, after leaving the Big Brother Naija house, Antoinette was shocked that people judged her based on her religion. She is a Muslim. "I don't think anyone is perfect in their religion. People like to remind me that I'm a Muslim. It was the most frustrating criticism I received," she intones.
Even in her celebrity status, Antoinette refused to buckle under social pressures. What has helped is understanding her role in society. She has learnt to deflect unwholesome opinions with the athletic agility of a pugilist. The world she inhabits can be very demanding.
"Celebrities are often under pressure in terms of being compared to their colleagues," says Antoinette.
"While celebrities don't exactly have to give in to the pressure, we are trying to grow in our careers, and we do look at other people's trajectory." For certainty, the pressure can be very intense. It's not a dreamland. Antoinette doesn't pretend it is. Nevertheless, she runs her show on her terms.
"I'm definitely on my own pace," she affirms. Then, Antoinette admits, "But there are some people's careers I wouldn't mind emulating." Her understanding of being a celebrity is even more intriguing.
She explains, "Celebrity means different things to different people. But in general, I think it's a person who is popular, known by many, and kept to a higher standard, when in reality, we are regular people with some form of influence."
Antoinette's vision is expansive, the mood is expressive, and the vision crystal clear. As life's episodes unfold further, she is more than determined to make the best of every moment and add spice to the world of others.