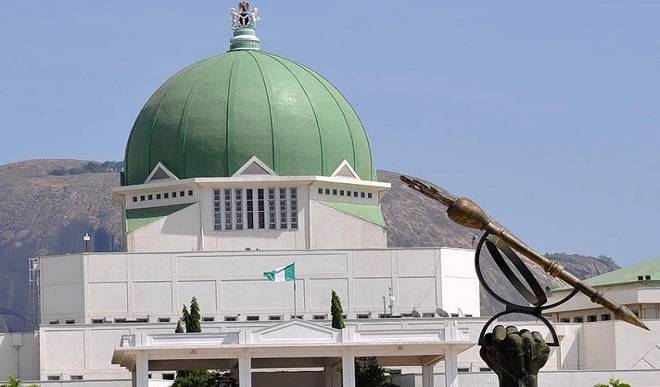 By Udora Orizu
There was mild drama yesterday at the ongoing investigations into the procurement violation at the Product Development Institute (PRODA) by the House of Representatives as the acting director general, Mr. Fabian Okonkwo declared that most of the contracts at the agency belonged to members of the National Assembly.
Testifying before the Hon. Nasiru Ali Ahmed-led House Public Procurement Committee, the DG insisted that the contracts being investigated were awarded in full compliance to the Public Procurement Act, 2007.
He said that most of the jobs executed in the agency were done by highly placed individuals in the National and State Houses of Assembly.
While Okonkwo was asked to apologise to the lawmakers for saying that the contracts were executed by them, he explained that they were two types of contracts at the agency, which include the agency's contracts and zonal intervention projects otherwise called constituency projects domiciled in the institute.
He clarified that the constituency project contracts were the ones that belonged to the legislators.
The DG who was accused of opening an authorised bank account said, it was the board chairman of the agency that gave him the approval.
The committee chairman, Ahmed and many other lawmakers frowned at the action of the acting DG to open an account without approval describing it as an illegality.
Also, testifying before the committee, the Permanent Secretary, Ministry of Science and Technology, Mr. Sunday Edet Akpan said it was not the ministry that appointed the DG as required by law establishing the agency.
He also said that the actions of the acting DG in awarding some contacts were in violation of the Public Procurement Act, 2007.
He further said that the acting chairman of the board, Mr. Diran Ayanbeku had clearly usurped the powers of the President as the Act establishing the agency had clearly stated that it is the president that has powers to appoint a board chairman, adding that every action of the duo is an illegality.
According to the House committee, the acclaimed acting chairman of the board ought not to have assumed the office without communication from the President who has the absolute power to appoint both the board chairman and it members.
In his reaction, the board chairman, Comrade Daniel Onje who has stepped aside in view of the ongoing investigation insisted that he has neither been suspended or sacked by the President adding that he is still the chairman pending the outcome of the probe.