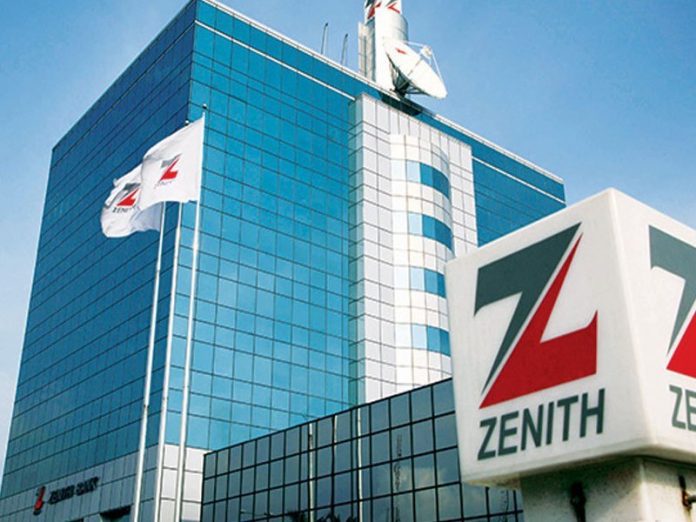 •Declares N2.70 final dividend
By Goddy Egene
Zenith Bank Plc yesterday released its audited results for the year ended December 31, 2020, showing earnings growth despite the challenging operating environment.
The bank's net interest stood at N299.682 billion, up from N267.031 billion in 2019, while net fee and commission income was N79.332 billion as against N100.106 billion in 2019.
Impairment charges rose from N24.032 billion to N39.534 billion.
Profit before tax (PBT) grew by 5.2 per cent from N243.294 billion to N255.861 billion, just as profit after tax (PAT) rose by 10.4 per cent to N230.565 billion from N208.843 billion in 2019.
The board has proposed a final dividend of N2.70 per share, to bring the total dividend to N3.00 having paid an interim dividend before.
Loans and advances improved from N2.306 trillion to N2.779 trillion, while customers' deposits rose from N4.262 trillion to N5.339 trillion. Total assets rose from N6.347 trillion to N8.481 trillion in 2020.
Commenting on the results, analysts at Cordros Securities said Zenith Bank's performance was impressive.
They said they had expected that the combination of a slowdown in business activities due to the pandemic and continual sterilisation of funds by the Central Bank of Nigeria (CBN) would result in weak income generation.
"However, the bank was resilient during the period, with this positive performance ultimately propelled by the strong balance sheet management and much-reduced tax expense," they said.
Cordros Securities said as witnessed all through 2020, non-interest income (NII) generation was strong, settling 8.5 per cent higher at N251.75 billion, explaining that the strong growth recorded was supported by expansions in foreign exchange (FX) revaluation gains (+276.4 per cent to N43.44 billion) and gains on investment securities (+3.3 per cent to N121.68 billion).
"This expansion in NII, alongside the growth in net interest income, led to a 7.7 per cent increase in operating income to N511.89 billion," the analysts said.
They noted that operating expenses(OPEX) growth was moderate, as the bank continued to focus on cost management in the face of moderate gross earnings growth.
"Opex grew by 10.4 per cent to N256.03 billion, with the most pressure exerted by other operating expenses (+16.9 per cent to N102.76 billion) such as information technology (IT) and maintenance costs. Consequent to the Opex growth relative to operating income growth, the bank's cost-to-income ratio (ex-LLE) settled higher at 54.3 per cent (2019 50 per cent).
Also, profitability was stronger, with PBT settling 5.2 per cent higher. However, PAT was 10.4 per cent higher, on account of a 26.6 per cent decline in income tax expense," they said.
As a testament to the superlative performance and in recognition of its track record of excellent performance, Zenith Bank was voted as Bank of the Year (Nigeria) in The Banker's Bank of the Year Awards 2020, Best Bank in Nigeria in the Global Finance World's Best Banks Awards 2020 and Best Corporate Governance 'Financial Services' Africa 2020 by the Ethical Boardroom.
Also, the bank emerged as the Most Valuable Banking Brand in Nigeria, for the fourth consecutive year, in the Banker Magazine "Top 500 Banking Brands 2021" and Number One Bank in Nigeria by Tier-1 Capital in the "2020 Top 1000 World Banks" Ranking published by The Banker Magazine.
Similarly, the bank was recognised as Bank of the Decade (People's Choice) at the ThisDay Awards 2020, Retail Bank of the year at the 2020 BusinessDay Banks and Other Financial Institutions (BOFI) Awards, and Best Company in Promotion of Good Health and Well-Being as well as Best Company in Promotion of Gender Equality and Women Empowerment at the Sustainability, Enterprise and Responsibility (SERAS) Awards 2020.