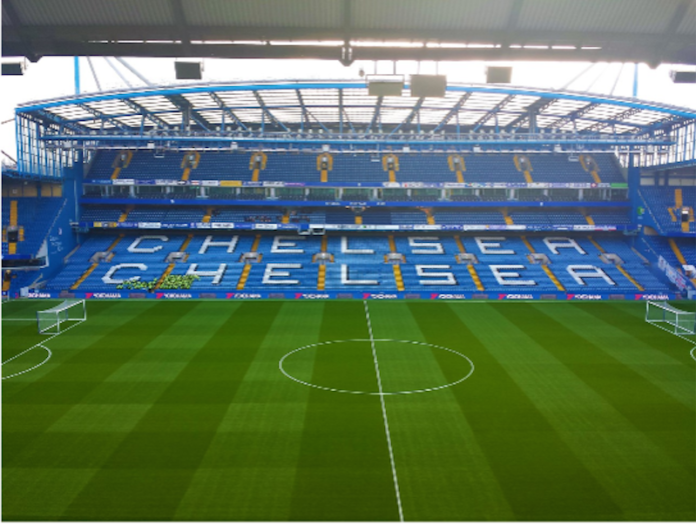 Each year the race is on to see who will win the English Premier League. It tends to be dominated by the same handful of clubs most years, but occasionally you get some surprises. Leicester, for example, has risen to the top in the last few years and the club hopes to stay there, and while Chelsea often features, they are pigeonholed into their role as underdogs. However, the team's performance seems to be pretty good at the moment, and there is a distinct possibility that Chelsea Football Club can still finish in the top four this season.
Sitting Fifth
When writing this article, they were fifth in the table after 25 matches had been played. Just ahead of them, West Ham United have also played the same number of matches but are currently sitting two points clear. Below them on 25 games is Liverpool, who has 40 points, therefore trailing three points behind. Of their last five matches, Chelsea has won four and drawn one; overall, they have won twelve, last 6, and drawn 7, which is a pretty good score sheet when all things are considered. This means there is still time for them to nudge ahead off West Ham into the all-important top four places. It is unlikely at this point that they will be able to get any higher. Sitting some 10 points clear in the 1st place is Manchester City on 59 points, with Manchester United and Leicester City in second and third, both on 49 points with the goal difference pushing Manchester United just that bit higher.
Why the Top Four?
Of course, the clubs that finish in the top four get to play in the Champions League next season, as well as Chelsea, West Ham, Liverpool, Everton and possibly Aston Villa. However, they are trailing with 36 points, and will all be hopeful that they can push on up the rankings into that all-important space. It seems unlikely that either Leicester or Man United will slip, and it is pretty certain that Man City will take the title once more.
Current Form
Although they have done relatively well in their last few matches, the teams they have beaten are relatively easy games when all things are considered. Granted, anything can happen, and while Liverpool faced some relatively easy fixtures, they did not come off as well and lost to Newcastle, Burnley, and Brighton, whereas Chelsea managed to win fixtures against these teams. This means that the games remaining are some of the tougher that they will have to face this season. They have yet to play Manchester United or Liverpool, as well as Everton, who are seriously putting the work in this season and doing really well. Also, waiting for them is an away match against Leeds, which will also be a tricky game for them to win. The players don't get much of a break as the Champions League is also running concurrently, and there will be two games to play against Atletico Madrid. So, a lot depends on how they do in the English Premier League games against United, Everton, Liverpool and Leeds. If by any chance they can manage to win all of these, the chances of them finishing in the top four increased dramatically.
The Competition
The words used to describe the season that West Ham is having seem to be phenomenal and outstanding. They are currently sitting in fourth place after 25 matches; one of their defining games was against Spurs, but one of their next matches is against Man City, and frankly, their chances of winning are pretty slim as the number one team are consistently on top form. They, too, have some pretty tricky games to play as they have to meet leads on home ground and home for Leicester, Man United, and Arsenal. This season they have Jesse Lingard, who they signed from Manchester United and is proving to be a very valuable addition to the team. Finally, they are going to have to take on Wolves as an away game and again, this is going to be a very tricky game for them to win. If they lose against Man United, Liverpool and Arsenal, and Chelsea win their games against the same teams, it is unlikely they will retain their fourth spot.
Liverpool is sitting just below Chelsea and is not having the best season they could dream of. But they do have the advantage of some nicer games coming up where they are odds on favourites. They should win against Sheffield United and Chelsea and Fulham at home. There are also Champions League matches waiting for them against RB Leipzig, which gives them a chance to shuffle their team and rest key players, and then they need to take on Arsenal and Wolves. That said, on a form basis only, they are not performing to the standard of Chelsea, and some of the newer signings, including Ozan Kabak, are not proving to be as valuable as they hoped. It looks possible that Liverpool will not make the top four this season.
So, with that in mind, it seems that Chelsea has less to worry about than the teams currently sitting below them than it does from West Ham sitting above them. If they can produce better form and win more of their coming matches than the Hammers, they stand an excellent chance of finishing in the top four this season.