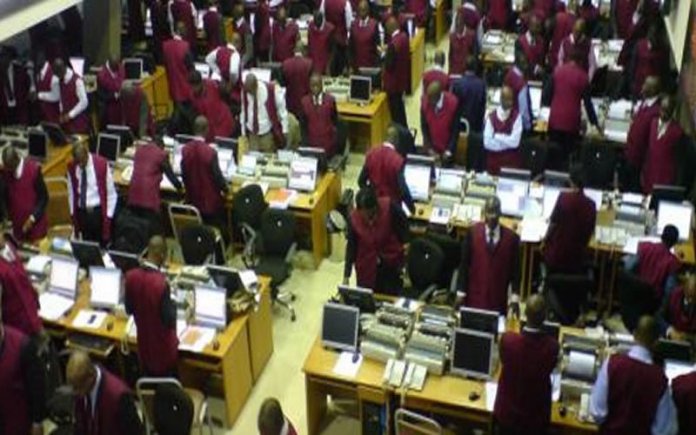 By Goddy Egene
The stock market rebounded yesterday after two days of decline as the Nigerian Stock Exchange (NSE) All-Share Index (ASI) rose 0.23 per cent to close at 41,147.72.
The market had depreciated on Monday and Tuesday after gaining the last week.
However, the bulls returned yesterday with 55 stocks gaining, while 16 lost value a day after the Chief Executive Officer (CEO) of the NSE, Mr. Oscar Onyema, presented the market performance for 2020 and outlook for 2021.
Year-to-date growth rose to 2.2 per cent following gains posted by counters such as Lafarge Africa Plc, United Bank for Africa Plc, MTN Nigeria Plc, Transcorp Plc, Zenith Bank Plc and FBN Holdings Plc.
However, Deap Capital Management Trust Plc, Mutual Benefits Assurance Plc, Northern Nigeria Flour Mills Plc, Niger Insurance Plc, Royal Exchange Plc and Sovereign Trust Insurance Plc led the price gainers' chart with 10 per cent apiece.
Livestock Feeds Plc and BOC Gases Plc chalked up 9.8 per cent apiece, just as Consolidated Hallmark Insurance Plc, Linkage Assurance Plc and Ardova Plc garnered 9.7 per cent apiece.
Conversely, Sunu Assurances Plc and AXA Mansard Insurance Plc led the price losers with 10 each, trailed by Japaul Gold & Ventures Plc with 9.3 per cent. Afromedia Plc shed 9.0 per cent, just as Omatek Ventures Plc went down by 8.7 per cent. UACN Property Development Company Plc lost 6.2 per cent among others.
Meanwhile, activity level was mixed as volume traded rose 23.7 per cent to 649.6 million shares units while value traded fell 13.6 per cent to N4.6 billion. The most traded stocks by volume were Mutual Benefits Assurance Plc (52.1 million shares), Transcorp Plc (51.7 million shares), and Sterling Bank Plc (48.1 million shares) while Lafarge Africa Plc (N900.1 million), Guaranty Trust Bank Plc (N803.6 million), and Dangote Cement Plc ( N410.6 million) topped by value.
In terms of sectoral performance, the NSE Insurance Index led with 2.5 per cent, followed by the NSE Industrial Goods Index that appreciated by 0.5 per cent. The NSE Oil & Gas and Consumer Goods Index gained 0.4 per cent and 0.2 per cent respectively. On the contrary, the NSE Banking Index shed 0.2 per cent.
Onyema had on Tuesday expressed expressed optimism that the market would record another impressive performance in 2021, noting that the exchange would consolidate on the benefits of demutualisation.