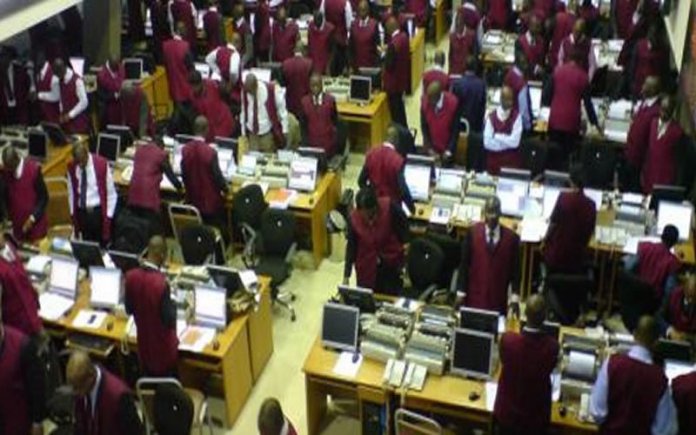 By Goddy Egene
The Nigerian equities market shed N78.7 billion in the first week of 2021 as a result of losses suffered by bellwether stocks due to profit-taking by investors.
Having closed 2020 after a stellar run performance that pushed annual return to the highest in at least a decade, some level of profit taking was expected in the new year.
Consequently, market capitalisation shed N78.7 billion to close at N20.978 trillion, while the Nigerian Stock Exchange (NSE) All-Share Index (ASI) depreciate by 0.37 per cent to close at 40,120.22.
Despite the decline last week, analysts said sentiments still favour the equities market as investors await dividend declaration for the year ended December 2020.
"In the short term, we believe positioning for FY 2020 dividends will continue to support buying activity in the market amid negative realreturns in the fixed income market even as we do not rule out intermittent profit-taking.
"However, we advise investors to take positions in only fundamentally justified stocks as the weak macro environment remains a significant headwind for corporate earnings," analysts at Cordros Securities stated.
Also, analysts at Greenwich Merchant stated that they expect sentiment to remain favorable in the equities market, noting that positive sentiment would persist amidst the unattractive fixed income yield environment.
"At the same time, we think profit-taking activities will buck the uptrend observed in overvalued counters. Ultimately, we expect the market would likely trade range-bound in the coming week, as we do not foresee a strong shift in the course of the market," they added.
In terms of market turnover, investors traded 3.394 billion shares worth N19.867billion in 26,808 deals compared with 1.806 billion shares valued at N25.966 billion that exchanged hands in 14,634 deals in last week of 2020.
The Consumer Goods Industrial led the activity chart with 2.026 billion shares valued at N7.503 billion traded in 4,031 deals; thus contributing 59.7 per cent and 37.8 per cent to the total equity turnover volume and value respectively.
The Financial Services Industry followed with 939.288 million shares worth N7.820 billion in 14,020deals, while the third place was Conglomerates Industry, with a turnover of 139.882million shares worth N182.151 million in 885 deals. Trading in the top three equities namely Champion Breweries Plc, Transnational Corporation of Nigeria Plc and Access Bank Plc accounted for 2.144 billion shares worth N6.002 billion in 1,971 deals.
Meanwhile, 50 equities appreciated in price during the week while 21 equities depreciated in price. Japaul Gold Ventures Plc led the price gainers with 56.4 per cent. B.O.C Gases Plc trailed with 32.1 per cent, while NEM Insurance Plc chalked up 28.4 per cent.
Other top price gainers included: Seplat Petroleum Development Company Plc (23.3 per cent); Linkage Assurance plc(23.0 per cent); Livestock Feeds Plc (22.3 per cent); Ardova Plc (20
.6 per cent). Champion Breweries Plc (15.9 per cent) and Vitafoam Nigeria Plc (4.7 per cent).
Conversely, Deap Capital Management and Trust Plc led the price losers with 12 per cent, tr
ailed by Royal Exchange Plc that shed 11.5 per cent. Dangote Cement Plc went down 8.1 per cent.
Associated Bus Company Plc shed 7.8 per cent just as May & Baker Nigeria Plc and Unilever Nigeria Plc 6.8 per cent and 5.0 per cent respectively.