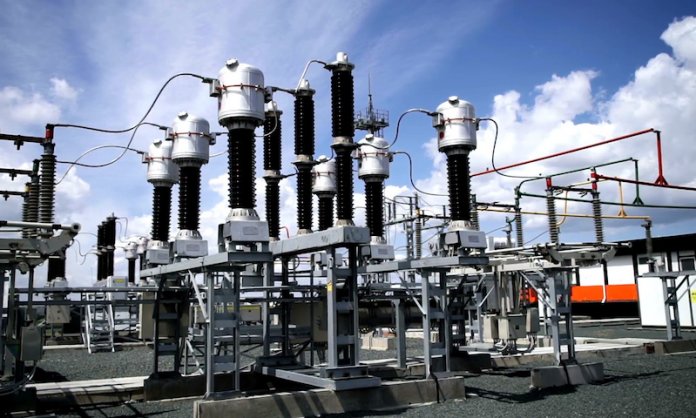 Managing Director of Aquivis Technologies Limited, a firm that offers Internet of Things solutions to challenges in the energy sector, Mr Jimi Kolawole, in this interview discusses critical issues in Nigeria's electricity market. He also talks about the recently introduced National Mass Metering Programme, persistent outages in the face of the new cost-reflective tariff and the roles that technology can play in improving service delivery to end users. Emmanuel Addeh brings the excerpts:
It has been seven years since the privatisation of the power sector. How will you rate the sector thus far?
The power sector was privatised in 2013. Coming from where the sector used to be when it was a public enterprise, I will say we have performed better as there has been new investments in the sector post privatisation. Things have improved and it can be better. The investments coming into the sector are making a change but much more needs to be done and there is need for additional investments in the sector. Thankfully, a new service reflective tariff is in place. It is expected that this should attract more investors.
Reduction in Aggregate Technical and Commercial (AT&C) losses was a key performance indicator for the Discos when the power sector was privatised but the AT&C losses are still at about 40 per cent. Why is this so?
We all know the issues the sector is facing and the solutions to them. The AT&C losses are lower compared to what was recorded during the period that government wholly managed the sector. With strategic investment, I believe that the losses will reduce further. One of the issues that has limited further investment has always been the tariff regime. We hope that with the new tariff, the sector will generate more revenue to fund projects that can reduce these losses and improve efficiencies.
Your company, Aquivis recently partnered with some Discos to provide solutions that could address some of the issues relating to the reduction of losses in the sector. How exactly can your solutions improve the power sector?
Utilities and industries worldwide are tapping into the Internet of Things (IoT) technologies to transform businesses and deliver machine-to-machine connectivity. Aquivis a technology-enabled services company focused on IoT solutions. We are pioneers and leading IoT firm in Nigeria with the objective of providing machine network to utilities and multinational companies. We play a major role in the oil and gas as well as the power sector. We are currently helping to address some of the challenges in the power sector through these solutions. Just recently, we deployed smart high-tension overhead line fault circuit locator that will address the long time it takes to repair faulty high tension circuits, and prolonged outages on the 11KV and 33KV overhead feeders. Our smart grid management solution addresses the technical and commercial challenges currently plaguing distribution value chain of the Nigerian power sector by creating ubiquitous, dedicated and highly reliable machine-to-machine communication network where all our solutions can leverage upon.
We are looking at a real-time monitoring solution with two-way communication that will not only improve the Discos' ability to monitor remotely, but also the ability to perform remote interventions. Together with our partner, Trilliant UK, we are able to offer our award-winning communication platform, the wireless secured Mesh AMI platform to achieve the two-way machine-to-machine communication objective. With our outage management system, the utility companies can reduce downtime and operational costs. It also addresses safety concerns and improve the working condition and safety conditions of the network.
Looking at your expertise in Advance Metering Infrastructure (AMI), what is your take on the ongoing mass metering project of the federal government as well as the new service reflective tariff?
When utilities deploy smart grid and Advance Metering Infrastructure (AMI), they give visibility to their distribution system in order to monitor, manage, improve and expand. The implementation of smart meter rollout has to be holistic if the objectives and benefits of deploying smart meters are to be achieved. To roll out smart meter without the right AMI, that is, the communication platform that allows for frictionless exchange of data will be a futile exercise.
I believe that the communication platform should be the primary focus of any smart deployment, be it smart grid or AMI. As the Discos plan to deploy smart meters in the coming months, they have to take cognisance of the importance of putting in place a universal communication platform – the reliable network for two-way communication with the smart meters and Head End System (HES) to operate and control the smart meter infrastructure. With many Meter Asset Providers (MAP) rolling out smart meters and offering different proprietary AMI to the Discos, the Discos are faced with the daunting complexities to unify the disparate information from the many systems resulting from the evolving landscape of systems, energy devices and applications.
To avoid these complexities the Discos must make the right decision in selecting and implementing the most reliable, scalable and secured communication platform. It is almost impossible for the Discos to manage multiple AMI from the different vendors deploying smart meters. From the inception, the Discos have to make the early decision on the communication network and Head End System (HES) to deploy for the multiple meter asset providers. From our experiences, we will recommend that the Discos put in place a Head End System that is capable of supporting millions of endpoints across multiple device vendors, types, models, firmware versions, protocols and communication methods. Something like an agnostic HES that delivers a secure management platform that acts as a control and data plane for all device interactions.
How does this affect the operations of the Discos?
Our experience with clients that have hosted our agnostic device communication platform (HES) have significantly reduced the Total Cost of Ownership (TCO) in AMI, as the meters and other endpoints simply become commodity devices. Utilities that make investment first in providing communication platform – network and agnostic HES, have seen a significant reduction in the price of the smart meters because the smart meters are now commodity devices. We have integrated over 10 major meter models into our HES with additional integrations planned. Going forward, I think the Discos should invest in a private communication network for future smart grid and AMI deployments because owning the end to end infrastructure guarantees the integrity and security of data. Also, considerable savings can be made through the total cost of ownership compared to sharing or outsourcing the infrastructure. It allows you to build the infrastructure where you need and when you need using dedicated frequency.
Having a private communication network for smart deployments, there are performance commitments over the deployment lifecycle and controlled investment.
Ultimately, the federal government intervention and other metering programmes by the Discos to close the metering gap and address the issue of estimated bill is a win-win for both the Discos and customers.
Since this sounds like a game changer for the distribution companies, what do they need to put in place to achieve this?
For the Discos to fully implement the new service reflective tariff, they need to have more grid visibility to have the capability to reduce ATC&C and improve reliability. Discos should have systems that allow them to improve outage management and revenue protection. We have seen in many of our smart grid deployments that improving outage management significantly improves the reliability of distribution systems. Feeder management is another area the utilities have to improve upon, they should be able to account in real time for energy delivered and consumed and also identify Technical and Commercial (as well as theft) losses on their distribution system. Discos have to start looking at how smart grid applications can help them implement service reflective tariff. While few Discos have taken proactive steps in deploying smart grid solutions such as smart fault detection to improve system reliability and feeder metering for revenue protection, there is more to be done in ensuring safe and reliable service delivery to customers. The service reflective tariff will definitely help grow the electricity market and improve national productivity subsequently leading to improved economic output for the country.
How critical is the issue of network reliability in the power, especially in the face of the new tariff?
Right now, the Discos have no other choice if they really want to implement the service reflective tariff. They must improve on service reliability. For you to improve service reliability to customers, network reliability has to improve. There has to be proper outage management system. Feeders have to be up all the time. There are so many solutions the Discos can leverage on. With these solutions, you can engage in real time communication when you have a system fault. This improves reliability and reduces operational cost.
The Discos also need to have visibility on their feeders. This accounts for the energy received from the transmission company. This will help them to do an energy audit. With these you can know what your losses are and the revenue.
Unlike developed countries, there are usually power outages anytime natural events like rain, wind etc occur. How can technology change this?
The Abuja Electricity Distribution Company may be able to give you more insight into this with the recent technology we helped them install. They recently compared their downtime during the raining season last year to this year after we installed smart technology for them. We can easily point at areas where there are problems on the line and address. We can deploy technology to manage our lines and address some of the problems that cause outages during events like rain. Meanwhile, we understand the industry in Nigeria. There is still limited funding for most projects. I think the new tariff should make Discos deploy smart solutions to monitor faults on transformers, feeders and others. Preventive maintenance solutions should go a very long way in ensuring reliability of equipment and make life easier. There is no reason for customers to start calling the Discos or wait for days to have light because Discos are trying to locate where faults are. With technology, in a matter of minute, they should find fault and restore power. Technology is one of the solutions for outage management during bad weather.
There are indications that some industrial customers are opting out of supply from the Nigeria electricity grid due to unreliable service. Can technology address this issue?
This problem is not all about the Discos. They can only supply what has been wheeled to them. Outages cost the nation billions of naira. When you have outages that last for more than one hour, hospitals could be down, small businesses as well as industrial will be halted. The country is losing a lot of money because people have to generate their power before they power their operations. This is forcing businesses to look for their own power sources. Technology can play a vital role. This is basically in managing the down time. Managing outages should be a priority for all the Discos.