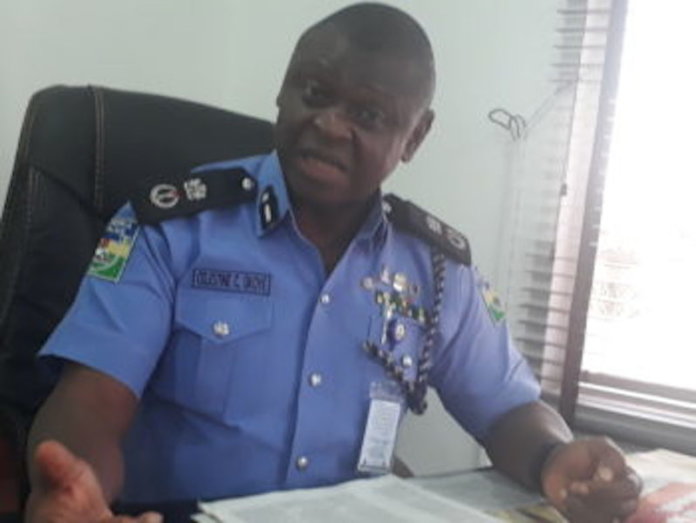 Christopher Isiguzo and Gideon Arinze in Enugu
A former Deputy Inspector General of Police (DIG), Celestine Okoye, has the only solution to Nigeria's myriads of security challenges remains community policing.
The former DIG spoke yesterday in Enugu during the public presentation of his book titled 'Effective Policing and Security in South-east Nigeria'.
According to Okoye, community policing remains the only panacea to insecurity because it will allow individuals who understand the language and cultural diversity of their people to handle the security of lives and property.
Okoye said his decision to write the 14- chapter book was informed by his experience in the Police Force and would not have come at a better time than now when the country is experiencing a precarious security situation, with different zones trying to come up with their security networks.
He recalled how he was stripped of his position as Commissioner of Police in Zamfara State, having spent only four months because he could not communicate in the language of the people.
He, however, regretted that the situation is not the same in other regions, particularly, the South-east where top positions are handled by northerners.
"I wondered why I was not sent to people whose language I understand. That is where the problem is in our police system. Sometimes, postings are made on punishment basis" he said.
On his part, the President General of Ohanaeze Ndigbo, Nnia Nwodo, said that the time has come for different zones of the country to police themselves.
Nwodo, who was represented by the Enugu State chairman of Ohanaeze, Alex Ogbonnoa, dispelled the notion that the Igbos in the South-east do not love themselves, hence decentralising the police system might not succeed.
"It is not possible for any zone in the country to become a country of it's own. We all need one another. But for our security system to improve, it has to be restructured to allow indigenous individuals run their affairs," he said.
Earlier, Enugu State Governor, Ifeanyi Ugwuanyi, said that his administration takes the issue of security of lives and property seriously.
Ugwuanyi, who was represented by the Secretary to the State Government, Simeon Ortuanya, said that the state was the first to set up the forest guard after the zone met and decided it was a way of ending insecurity.
"A study by the police in 2018 showed that Enugu State was the most peaceful state in the country and that shows how committed we are to security of our people' he said.
Present at the occasion were the Enugu State Commissioner of Police, Ahmed Abdulrahman, Secretary to the Enugu State Government, Simeon Ortuanya, state Chairman of Ohanaeze Ndigbo, Alex Ogbonnia, Dr. JNC Okolo, who represented the Obi of Onitsha, Alfred Achebe and entrepreneur, Onyemuche Nnamani.