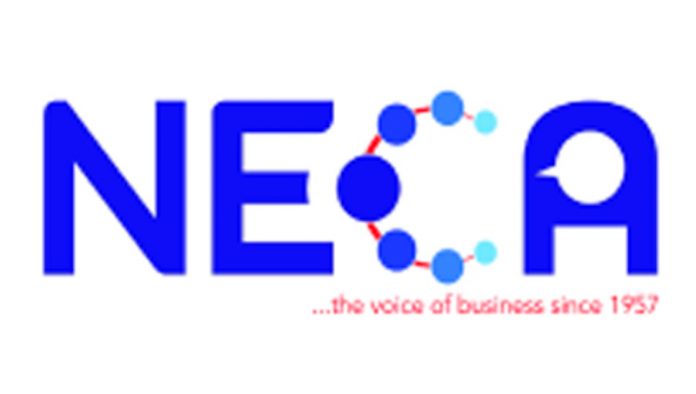 By Chris Uba
The Nigeria Employers' Consultative Association (NECA) has applauded President Muhammadu Buhari and the leadership of the National Assembly over the timely passage and signing of the 2021 Appropriation Bill and the Finance Bill 2020, into law.
The implementation of the fiscal policies commenced January 1, 2021.
NECA, however, expressed concern over achieving revenue generation projection, noting that this has been a bane of the present administration.
NECA stated in a statement by its Director-General, Timothy Olawale, that particularly, "noticeable in the signed budget was a revised budget expenditure of N13.59trillion, which is higher than the N13.08 trillion earlier presented by Mr. President to the National Assembly, with no changes in the revenue component of the budget."
In the 2021 budget, the federal government projected aggregate expenditure of N13.59 trillion, indicating 26 percentage change over 2020 Budget of N10.81trillion.
Similarly, the revenue projection for 2021 was N7.88 trillion, which is 35 per cent over 2020 figure of N5.84trillion, leaving N5.71 trillion deficit.
According to NECA DG, "achieving revenue generation projection have been a bane of the current administration, closing out at about 50 per cent over the past five years, is becoming worrisome, which calls for more drastic drive in achieving the set targets."
The 2021 Budget, which was tagged, "The Budget of Recovery and Resilience," was premised on the ravaging effects of COVID-19.
Furthermore, NECA stated, "the assumptions for 2021 budget included the price of oil at $40 per barrel from the revised 2020 budget of $28 per barrel, oil production at 1.86 million barrels per day, the exchange rate of N379 to US$1 and a projected a Gross Domestic Growth of 3 per cent, which is very optimistic, which we believe is contradictory to the projection of the Central Bank of Nigeria (CBN) of 2 per cent growth for 2021.
"Inflation rate projected at 11.95 per cent could be achieved with drastic and concerted measures in stimulating aggregate demand by the fiscal and monetary authorities.
In our opinion, we projected the GDP growth of 1.5 per cent – 1.8 per cent and inflation rate tamed around 13-14 per cent will close the year."
"We call for a comprehensive and deliberate management of the second wave of the COVID-19 in order to reduce the health and economic burden on the economy, as the major concern for the public has always been on the implementation of the Budget, considering the uncertainties the Pandemic has caused.
"We opined that the general volatility associated with oil prices and the ability to meet budgeted daily crude oil production will challenge the ability of the Federal Government to meet its revenue targets.
"Government should ensure that budgetary allocations are utilized for the specific purpose and leakages are blocked."