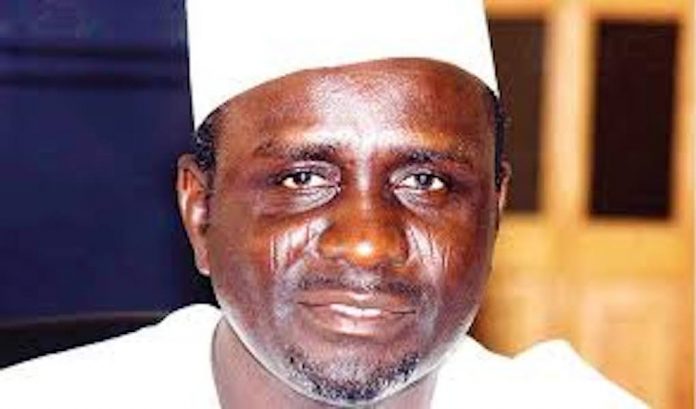 By Ibrahim Shuaibu
Former Kano State Governor, Malam Ibrahim Shekarau, has declared that zoning is not part of the constitution of the ruling All Progressives Congress (APC).
Shekarau, who is also the senator representing Kano Central, said this during an interactive session with journalists in Kano yesterday, said there is no issue of zoning in the APC constitution, and also the Nigerian constitution, but only exists in common sense.
"I want to tell you that there is no place in the APC constitution that the issue of zoning is mentioned. I think it is only considered by the Peoples Democratic Party (PDP)."
He disclosed that despite the absence of a known written agreement in the constitution of APC, those agitating against zoning of party candidature are not being rational to the sensitivity of other compatriots.
The former Governor of Kano State who made his stand clear on the brewing controversy on whether or not the Northern region should devolve power to the south ahead of 2023 general election, however, advocated common sense theory in the application.
Shekarau who cited the recognition of six geopolitical zones in several applications of national resources despite its unconstitutionality, declared that APC should have enabled zoning to prevail naturally in the selection of its presidential candidate for 2023.
Besides, the senator insisted that retaining power in a particular region does not necessarily make it superior or better off to other parts of the country.
Although Shekarau was not particular over which region should be allowed to present presidential candidate, he believed that leadership position should be appropriated base on justice and fairness
"For me, I believe in the principle of balance equation and common sense. Although there is no place in our party where zoning is allowed unlike in the PDP where the zoning system is constitutional, ideally common sense should have guided APC in its selection.
"And those who want to kill themselves that one particular region should continue to maintain power should know that that will not make them better than other regions. For instance, in the last eight years the North has been in power, are we better than other parts of the country! the answer is NO".
Shekarau also spoke of his relationship with Governor Ganduje and Senator Rabiu Musa saying, "my relationship with them is cordial."
According to him, there is no misunderstanding between him and Ganduje, and other the hand with Kwankwaso, "as our relationship is still as it has been."
According to him, "We have been together with Ganduje for so many years when I was a Permanent Secretary, Cabinet Office, then he was a commissioner. So, we interacted a lot.
"Since then, I want to assure you that our relationship has been cordial up till now. There is no problem between us.
"So also with Kwankwaso, we are in a good relationship. Our political differences will not affect our relationship. I have never decamped from one party to another because of him.
"When I was in APC, Kwankwaso joined the party, and I left. Not because of him, but the leadership of the party. The same thing when I was in PDP, and left not because he joined the party."
Shekarau further called on the electorate to always consider quality leaders during elections instead of focusing on zoning issues.
He further said that quality leadership is more important than zoning in every election, adding that focus should always be on the quality of the leaders.