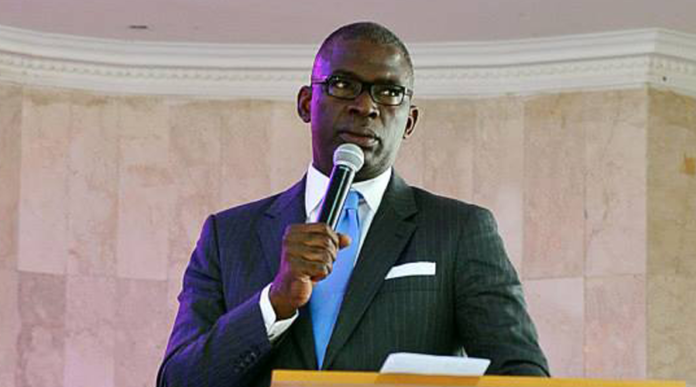 Sunday Ehigiator
Former Attorney General of Lagos State, and Historian, Supo Shashore (SAN), while speaking on the history of Lagos State, has clarified that there isn't any differentiation between inhabitants of Isale-Eko and Lagos-Island.
He made this known during his keynote address at the recently held Isale-Eko Day Symposium organised by the Isale Eko Descendants' Union as supported by the Alliance Francais, Mike Adenuga Centre.
According to Shashore, "Lagos Colony existed before Nigeria as a Country and was entering into treaties with foreign sovereigns before the amalgamation of Nigeria.
"We are not children of a scramble. We are cosmopolitan because we choose to be so and we must continue to confront the Nigerian state that there exist an indigenous people who own the heritage of Lagos."
He also helped the audience understand that "Isale Eko is Lagos Island and Lagos Island is Isale Eko."
Shashore took the audience on a historical journey to highlight the history of Isale Eko, its heritage and the achievements of their sons and daughters. He stressed on the unique identity of the Isale Eko Descendants and encouraged that the identity be protected and preserved.
Also speaking on the significance of Isale Eko to Nigeria was an erudite panel of discussants which included a renowned Professor of Political Science, Prof. Adele Jinadu, Distinguished Professor of Urban and Regional Planning, Professor Taibat Lawanson, and the Director General, Lagos State Records and Archives Bureau, Mrs. Bilkiss Adebiyi-Abiola.
Professor Jinadu stated that the significance of Isale Eko in the history of Nigeria "includes being the entrepôt for commerce; the epitome of cosmopolitanism, the base of the political opposition to colonization and the origin of the emergent Nigerian intellectual bourgeoise having produced the first lawyer, medical doctor and others."
He extolled the benefits of the cosmopolitan nature of Isale Eko and warned indigenes of ethnic jingoists, who are seeking to exploit some of the challenges of the cosmopolitan nature of Lagos.
Whereas the other panellists seem to extol the virtues of a cosmopolitan Lagos, Professor Lawanson sort to challenge the idea of a cosmopolitan Lagos that seeks to erase the local heritage.
In her words, "Lagos is a victim of its hospitality. And Lagos is gradually losing its identity to the challenge of modernity. We are now at a point in Lagos where we are losing our heritage to shinning glass buildings."
Her argument was based on the premise that Lagos can continue to grow, develop and create opportunities without attempting to rob it of its history and heritage.