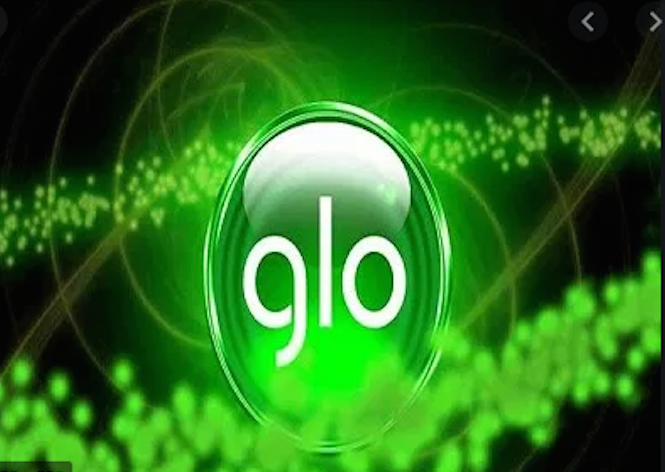 Globacom doesn't just churn out television commercials to promote its brand and services. The telecoms giant produces inspiring and ingenious TV commercials that portray and project Nigerians and Africans in good light and spur them to achieve their dreams. This it has done again with four new commercials, writes Lanre Alfred
Like Mozart's peerless genius in classical music, Globacom is a leader by streets in setting the pace in producing inspiring and ingenious commercials that have become the high watermark by which other telecom operators are rated. Over the years, Globacom has, indeed, perfected the art of projecting the image of Nigeria and Africa, stoking the patriotic fire in citizens and motivating its teeming youth to reach beyond the stratosphere.
This slant comes to the fore again in its four new commercials – Life is Football (featuring Nigerian football star, Odion Ighalo); Heart of a Champion (featuring boxing champion, Anthony Joshua and music producer extraordinaire, Don Jazzy); Proud Supporter of the Best Supporters (featuring Ighalo at the end); and The Christmas Dream (Feliz Navidad).
The Proud Supporter of the Best Supporters commercial reinforces Globacom's support for Nigerian football while in 'Life is Football,' the ex-Super Eagles and Manchester United FC striker is shown playing and training with young boys on a makeshift field while comparing life and football as two similar elements. On its part, the Christmas Dream (Feliz Navidad) commercial featuring the bilingual Christmas classic celebrates the yuletide season.
In the 'Heart of a champion,' Don Jazzy is shown doing what he knows how to do best: making beats in a music booth while Joshua does his thing too, seen with a punching bag and other boxing equipment. The message in the commercial, released a few days before his December 12th fight with Bulgarian challenger, Kubrat Pulev, was 'Champions go the distance and they go further.' It also underscores the determination to excel, the resilience, and the 'can-do' spirit which Nigerians are generally known for.
Joshua knocked out Pulev in the ninth round of the fight held at the SSE Arena in London, therefore, retaining his four world heavyweight titles; International Boxing Federation (IBF), World Boxing Association (WBA), World Boxing Organisation (WBO), and International Boxing Organisation (IBO). In the commercial, Joshua, a Glo brand ambassador, says, "I was born hungry for success, it's the Nigerian way'. Globacom praised the boxer for his focus, tenacity, and boxing prowess which earned him the victory, stating, "We are indeed very proud to have him as one of our brand ambassadors."
This is the second TV commercial Joshua had featured in for Globacom. Earlier in February 2019, Glo had released one featuring Joshua where he recounted his grass to grace story as a bricklayer turned boxing champion. While lauding the reach and speed, and efficiency and ease of its services, he revealed the parallels between him and the Glo brand.
"There is always been a big piece of my heart as a Nigerian and I do believe that it is that piece that sets me apart. It always says to me, 'never give up, dream big! We come from a nation of warriors and that is why I believe in Glo. We have that same tenacity, that Nigerian fighting spirit that makes us game changers! We are relentless. We don't just face our challenges, we step into the ring to win again and again and again. If you believe in yourself, there is no limit to what you can achieve. Yeah, I used to be a bricklayer in England but now I am the heavyweight champion of the world," said Joshua.
He said further in the commercial which resonated and went viral, online and offline, immediately after its release.
"You need strength? Yeah, that comes from the hard knocks that life throws at us. And we are Nigerians, we know all about that. You don't stay down; you've got to fight. You have to dig deep to be a world champion," the boxing champ stated.
The sequel captures the reactions of Nigerians to the inspirational message contained in the commercial, beginning with a University of Lagos female student watching it. A teenage boy is also seen watching the advert in his father's sitting room as it morphs into fishermen throwing their net for a haul in Lagos. Thereafter, it pans to a not-too prosperous tailor in Aba tapping inspiration from AJ's message. Next is a group of female basket-ballers watching courtside on an Ipad in Port Harcourt and closely followed by a classroom setting in Sokoto where students gathered to watch the same advert on a laptop.
A young boxer also drew inspiration from the world champion and he later won his bout while a lady executive in Abuja was also shown watching the message on her phone. The cities underscore the nationwide coverage of the Glo 4G. The 'Always in your corner' pay-off line is a boxing metaphor that symbolizes the succour boxers get from their corners during a fight where their trainers will mop their sweat with towels and offer them tips to defeat their opponents.
Glo 4G also solves all data related communication challenges by allowing subscribers to breathe easy with data widely regarded as oxygen.
Indeed, Globacom has successfully established itself as ambitious, bold, daring, and endearing. Starting with the pay-off line, 'Glo with Pride' at its launch in 2003, Glo promoted and built a sense of pride in every Nigerian by providing a world-class indigenous telecommunications network that offered Nigerians the enablement platform to succeed in different fields of human endeavour. The company later followed up with 'Rule your World,' a message of empowerment that helped build confidence in Nigerians that they can achieve their dreams, rule their world and be the best that they want to be.
To mark its 10th anniversary, Glo unveiled a new strapline, 'Unlimited,' which was meant to reaffirm its brand's promise to various stakeholders as it journeys into its next 10 years of operation.
"The new strapline heralded a brave new world, a world in which subscribers and other stakeholders could achieve anything at all if they believed in themselves. These slogans have helped in endearing the Glo brand to its subscribers and the general public as they inspire to dream, work hard, achieve their life objectives, and rule their world," stated the company.
   Interestingly, the company's global preeminence was re-confirmed when it won in the telecommunication-mobile category at the prestigious World Branding Awards, the ultimate global brand recognition accolade now in its 10th year, and which saw 318 brands from 41 countries named "Brand of the Year" in a glittering ceremony held on November 15 at the State Apartments of Kensington Palace, London. The brands were nominated by over 230,000 consumers across the globe.
Winners of the award are uniquely judged through three streams: brand valuation, consumer market research, and public online voting. Seventy per cent of the scoring process comes from consumer votes. There can only be one winner in each category per country. "The Awards are an acknowledgment to the tireless effort of the teams that build and maintain their brand presence in an ever-changing market," said Richard Rowles, Chairman of the World Branding Forum.
"To be a winner, a brand has shown that they have built themselves up to such a degree that they are placed amongst the best brands in the world," added Julian Andersen, Managing Director, World Branding Forum. The awards are organised by the World Branding Forum, a global non-profit organisation dedicated to advancing branding standards.
No doubt, the company has grown in leaps and bounds as the years pass by and each year sees it continue to navigate uncharted territories.