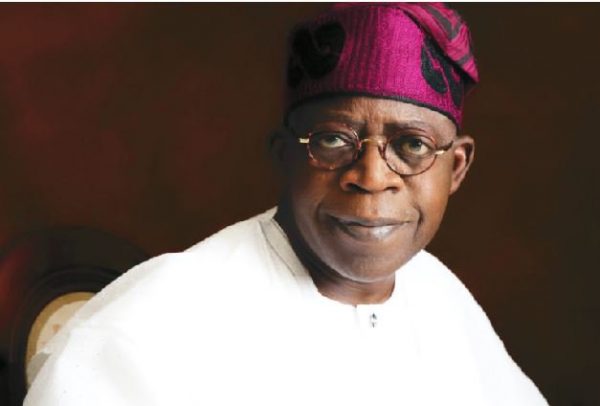 Unless the world ends before then, 2023 is going to be a cross-over year. Even more than the walls of expectations raised against the presidential election in 2015, the ongoing fortifications for that of 2023 are likely to match—if not already surpass—the biblical walls of Jericho. But those walls fell with the blasts of trumpets. Is this the same fate awaiting Tinubu's aspirations?
Asiwaju Bola Ahmed Tinubu stands out among the most talked-about potential candidates for the seat currently occupied by President Muhammadu Buhari. For one, Tinubu is a chieftain of the All Progressives Congress (APC); for another, Asiwaju's tents are so broad they cover almost everything and everyone. Interestingly, as one group climbs into the spotlight to swear allegiance to the former Lagos governor and senator, another protests his qualification to even contest the seat of near-ultimate power.
The strongest evidence of protests against Tinubu's presidential candidacy appears to come from within APC, and the Lagos chapter no less. According to reports, there is an underground league of 'disgruntled members' who have temporarily joined the banner of the Peoples Democratic Party (PDP) to stump Tinubu before 2023. This campaign is targeted at rooting out every support that Tinubu has in Lagos State ahead of the elections, and hopefully, capsize every possibility of his obtaining the mantle of Grand Commander of the Order of the Federal Republic.
Even more interesting is the open 'O toge' campaign of the PDP. A zealous wave for sure, this campaign has not only included dormant chieftains of both parties (APC and PDP) in its march but serving delegates also. Case in point: former Lagos Commissioner for Home Affairs, AbdulHakeem AbdulLateef, and several others, who have reportedly taken a stand to run for the Lagos governorship seat in 2023, whether Tinubu agrees or not.
The speculation is that when any of these supposed dissidents get there, they will pool resources together to offset Tinubu's influence in the state, and then properly scuttle his chance to even contest —let alone, win—the 2023 presidential race.
And the race continues with the lion and his foxes, with 2023 in view.