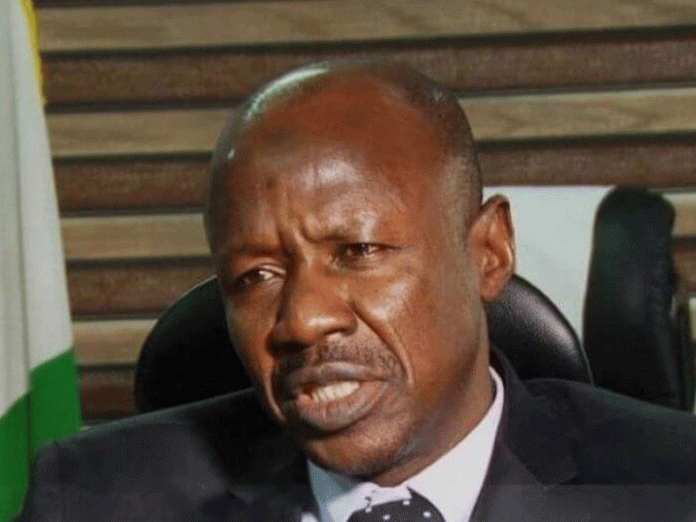 Kingsley Nwezeh in Abuja
Classmates of the suspended Acting Chairman of the Economic and Financial Crimes Commision (EFCC), Mr Ibrahim Magu, at the weekend called on President Muhammadu Buhari to take an informed decision and ensure fairness in the review of the report of the Justice Ayo Salami panel.
Speaking at a media briefing at the weekend, Chairman of the Yerwa Practicing Primary School (YPPS) Alumni Association, Maiduguri, Al-Hasan Ibn Abu-Bakr Sultan, urged the president to ensure fairness in the work of the committee set up to review the Justice Ayo Salami-led presidential panel that probed allegations of financial impropriety against Magu.
"We are also happy that the President has taken a good step by setting up a committee to review the findings of the Salami-led panel.
"We urge President Buhari to take an informed decision over the matter. No doubt, Ibrahim Magu remains the face of this administration in the fight against corruption", he said.
Al-Hassan said Magu was the face of the Buhari administration's fight against corruption, stating that his travail was a case of corruption fighting back.
"We conclude by reminding Mr. President of his popular adage that "if you fight corruption, corruption will fight you back.
"With what is happening to Magu, are we not seeing the gang up by those whom Magu has fought teaming up to retaliate?
"We urge Mr. President to look at this case through the glasses of equity so as to protect vital government institutions fighting corruption from being whittled down and destroyed", he said.