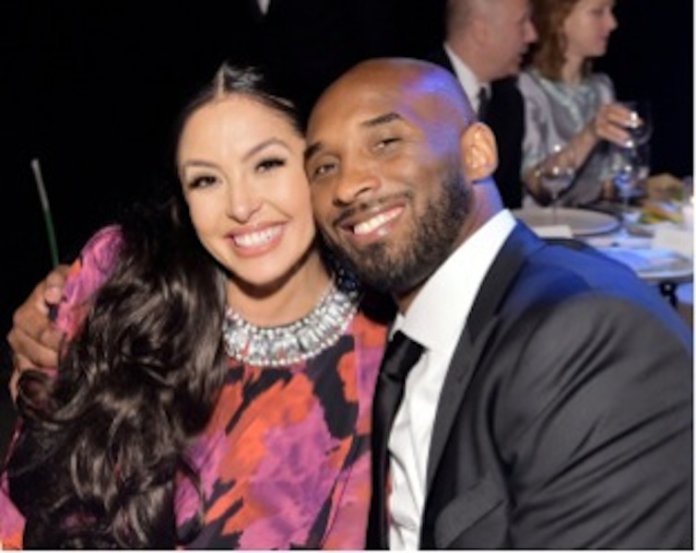 When an insurmountable predicament knocks one down, petty issues climb on top. That's true in the case of Vanessa Bryant, wife of the late basketball star, Kobe Bryant as she found herself at the centre of a dirty domestic drama, just about a year after the tragic death of her husband and daughter.
Guess what? Her own mother, Sofia Laine, is suing her for $5 million. What's that all about?
According to a lawsuit filed by Laine, Kobe Bryant's widow should pay her $5 million in 'back-pay' for being her daughter's "longtime personal assistant and nanny" to her grandchildren. To break it down, a grandmother is suing her own daughter for babysitting her own grandchildren. Yes, that's the point.
She also claimed that Kobe Bryant promised to financially take care of her indefinitely.
"Unfortunately, Kobe Bryant's promise did not see the light of day as he is now deceased and Vanessa Bryant took each and every step she could to void and cancel all of Kobe's promises," she said in the 48-page lawsuit.
But her daughter isn't taking this lying down. In a statement, she denied her mother's claims that she was a nanny and assistant, accusing her of attempting to "extort a financial windfall" from her.
"This lawsuit is frivolous, disgraceful, and unimaginably hurtful," she said.
Kobe Bryant and his daughter, Gianna, died in a tragic helicopter crash with his wife inheriting a $200 million stake in a sports drink, Bodyarmor, bought by the late NBA star for $5 million in 2013.
Various reactions have since trailed news of the lawsuit. On Instagram, one anisha_harrris said: "I don't think so Vanessa is known for mistreatment of old people and I believe she mistreats her mom and Kobe was the only one nice to her and the kids and I believe Vanessa used her mom like most people do to look after there kids while she hangs out at Fancy events."
Another Instagram account, teekayesam, noted: "Why Kobe had to marry into such a family in the first place? Didn't listen to his father and mother advise…."
Another Instagram user, miss_tian93, said about the crisis: "I'm speechless. How can a mother be this heartless to her own daughter who is still grieving a double loss? How? God grant Vanessa wisdom and strength she needs, this is so sad."
But anneotou asked: "How can you asked to be paid for babysitting your OWN GRANDCHILDREN?"
Can this happen in Africa?
Someone, with an Instagram account named _njerih, replied: "This can't happen in Africa, wanna be paid for babysitting your own grandchildren, pure madness ….Vanessa needs love…I pray she finds peace."