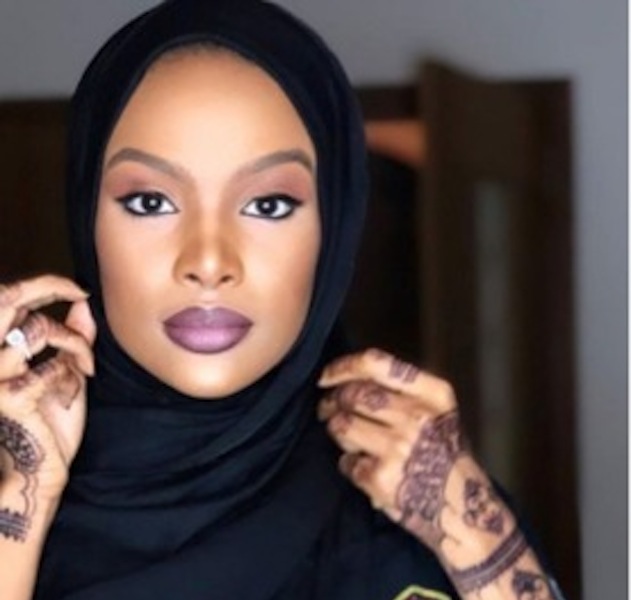 Beautiful Aziza Dangote until recently, was one of the hottest spinsters in town. Despite pressure from high-profile bachelors, who wanted her hand in marriage, Aziza opted to spend the rest of her life with her long-time boyfriend, Aminu Waziri, son of the late Waziri K. Mohammed, a popular Kano State-born former Chairman of Nigerian Railway Corporation during former President Olusegun Obasanjo's tenure- he died in the ill-fated Bellview Airline Crash in 2005.
The Abuja handsome dude, who holds a master's degree in International Business, is chairman and co-founder of Ignite Africa Challenge, a youth-driven NGO with a focus on achieving the UN Agenda 2063 through the development of sustainable social enterprises across Africa.
The two lovebirds exchanged nuptial vows on December 13, at a very private location in Lagos. Those who matter most in the political space alongside captains of industries graced the occasion.
The wedding Fatiha was held in line with COVID-19 safety protocols. Friends of the couple also organized a very private dinner at a highbrow location in Lagos. Dressed in evening outfits, looking classy and dapper, the couple showed their dancing dexterity amidst accolades and encomiums from friends.
Sources said that was just the first step to their union, as they have other plans for celebration. Though the family is reportedly keeping it private due to the second wave of the deadly pandemic, a possible Kano version of the Nikkah will likely hold. Dignitaries spotted at the wedding Fatiha included the Central Bank Governor, Godwin Emefiele; former Senate President, Bukola Saraki; Governor of Borno State, Prof. Babagana Zulum; Governor of Ekiti State, Dr. Kayode Fayemi; Governor of Sokoto State, Aminu Waziri Tambuwal; Alhaji Aliko Dangote; Isa Funtua; Hajia Zainab Dantata; Mariya Dantata; Sadiq Dantata; Baban Eman; Abdulkadir Sunusi; Shaida Sunusi; Ahmed Waziri; Abubakar Waziri; Musa Ado Ibrahim; Salman Munzali Dantata and Cookie Rabiu, among others.
It was gathered that her father, Sanni Dangote, younger brother of Africa's richest man, Aliko Dangote, had always pampered her with the good things of life.
In 2015, when she graduated from the University of Warwick in the United Kingdom with a bachelor's in Biomedical Sciences, her father threw a lavish party for her. For those who may not know, affable Aziza, a master's degree holder is an epitome of kindness.
She founded a non-governmental organization, Orenda Foundation, with a special interest in global health, development, and empowerment – particularly in northern Nigeria. The NGO empowers the womenfolk and leading advocacy for girl-child education.