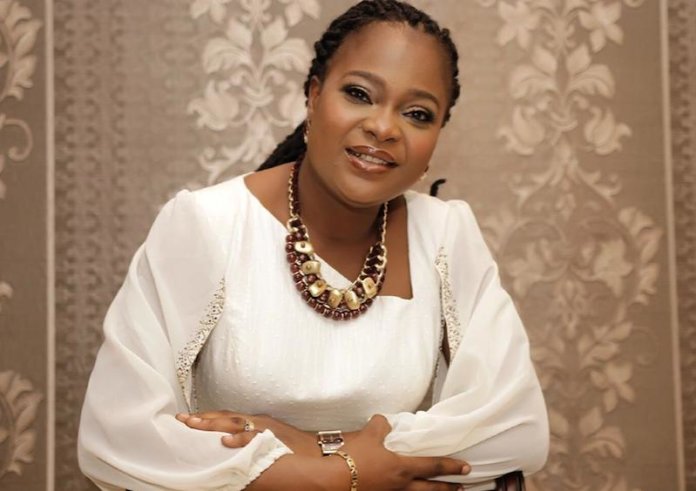 Tinuade Ilesanmi is a songwriter, praise and worship leader, and music minister. Her humility has always proven her worthy of all the great blessings God entrusted to her and she has flourished. Her music is not left out, as she keeps having leading results on every platform and on different stages of her ministration. Tinuade talks to Tosin Clegg about her music career, why she chose gospel music, dreams, goals, style of music and a lot more
I grew up with God-fearing parents in Akure
Iremember at a very young age, I just loved listening to music; it gets my attention and creates an atmosphere of joy within and around me. Way-back as a child, I looked forward to Saturday and Sunday mornings because my father starts those two days with music from his stereo. I attended St Peter's demonstration Primary School and St Helen's Unity Secondary School in Akure. I proceed to higher institution, where I obtained a degree in Urban and Regional Planning in 2001. As a child, it was my dream that one day I will see myself in the midst of multitudes singing.
My journey into gospel music
I recall that at age nine, due to my passion for music, I was auditioned into home church choir in Akure. As soon as I gave my life to Jesus and yielded myself to Him, the essence of worship arose deeply in me. This was during my higher institution days. At this time, singing gospel music became my expression for joy. I immediately joined the NIFES (Nigeria Fellowship of Evangelical Students) choir and served there until I graduated. I was privileged to be part of the music team of the Nigeria Youth for Christ. Since then, with the help of God, I have served in various music groups and I'm presently serving with my Church Choir at Living Faith Church. In June 2018, by God's election, I signed on a label, Diadem Records, as a Gospel Artiste.
True meaning of Gospel Music
Gospel Music, for me, means music with deep revelations of God and it brings people back to the feet of the master in awe of His glory and also in repentance. It is my earnest desire to see gospel music in line with what the Lord wants from us per time as His "Called and Chosen" and see more blessed individual/organisation supporting the Gospel Music Industry. I am sent as God's instrument to usher His people into His presence in Praise and worship. It gives me great joy and fulfilment when I see nations of the earth return to God to show forth His Praise. The people I formed for myself that they may proclaim my praise – (Is 43: 21)
Current projects
By the grace of God, a lot is in the pipeline, a lot of good things are cooking, as being inspired by God. The official video of my 4th single, 'Who you are' will soon be out and I'm also currently working on my debut album which I'm trusting God to be out next year, and so many other things to come, please watch out.
My inspiration is God
He's my driving force. I will say that the love for God and drive to serve Him. The passion for singing and music has also helped me. I love to sing about God, His faithfulness, who He is and His capacity. I love to sing uplifting and encouraging songs of hope to God's people.
Current depth of gospel music
I personally won't like to go with that school of thought; we cannot generalise. We still have songs with deep revelations that bring people back to the feet of the master in awe of His glory and also in repentance. The word Gospel is same message of Christ given to us in different diversities, to connect the Jew, the Greek and the Pharisees. So, each pattern and genre of song may appeal to each person differently but the breath of God in it gives life; the spirit gives life.
Message and mandate define my ministry
I believe that the industry is actually not saturated, as we are called of God to show forth His praise. The Bible says in 1Cor12:4 "Now there are diversities of gifts, but the same Spirit." But the difference is either you are operating talent, or a given assignment. Most of what we do and call brand today are God given vision (assignment) and each artiste is called into various assignments to function. That's what usually differentiates artistes. My message as I said is 'I am sent as God's instrument to usher His people into His presence in Praise and worship.'
Highlights career
By God's election, I signed on a label, Diadem Records as Gospel Artiste on 30th June 2018. Since then, it has been from glory to glory. On 1st November 2018, it was great excitement when my first single 'You are Beautiful' was released. Thereafter, my 1st music video 'Amazing God' followed. It was indeed amazing experience and joy. Also, on quarterly basis, by the grace of God, I anchor 'Atmosphere of Praise with Tinuade'. I also co-host 'Voice of Worship' and 'Praisewine'.
It is great grace to answer Gods call
As a female gospel artiste, it is demanding as a wife, and a mother but the grace of God always backs the assignment; also with the support of my family.
The cost of making music, distributing and promoting gospel music in Nigeria is still challenging. We don't have many people and organisation willing to commit resources to support the gospel industry in Nigeria. With God, I know all mountains can be subdued, so we move and win by His grace. I believe churches can still do more to support gospel artistes with their music projects. Churches can provide more enabling environment by putting more values on the music ministry.
Looking into the future
In five years, I will be one of the leading Praise and Worship leaders in Nigeria, blessing lives with my songs on every platform as enabled by God. I'll, thereafter, become a voice around the nations of the world. As part of the ongoing plan, I will be mentoring and coaching the younger generation of gospel artistes and giving them opportunity to record their own songs and publish them through the God-given platform (Diadem Multimedia) on a yearly basis. Through our ministry foundation, I will be actively involved in charity work, helping those in need and bringing hope and encouragement to all those I'm directly or indirectly connected to, in order to fulfill God's given purpose.