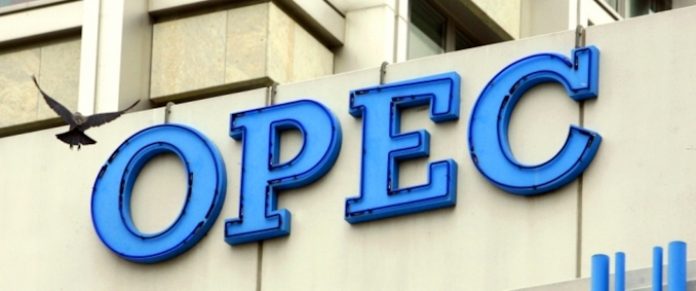 Emmanuel Addeh in Abuja
The Organisation of Petroleum Exporting Countries (OPEC) has again reviewed downwards forecasts for oil demand as the cartel and its allies mull a gradual restoration of curbed crude oil supplies, which was first agreed upon in April this year.
In its Monthly Oil Market Report (MOMR) for November, the group reduced projections for global fuel consumption in the first quarter of 2021 by one million barrels a day, with demand just increasing by just 500,000 barrels from that quarter.
The 23-nation OPEC+ coalition led by Saudi Arabia and Russia will, however, meet on January 4 to consider whether they can press on with further monthly increases.
OPEC stated: "Uncertainties remain high, mainly surrounding the development of the Covid-19 pandemic and rollout of vaccines, as well as the structural impact of Covid-19 on consumer behaviours, predominantly in transportation sector."
The cartel's decision to cut vast amounts of production to offset demand lost during the pandemic, has helped foster a recovery in crude prices with Brent futures trading near a nine-month high above $50 a barrel.
The November report published yesterday suggests that the producer network could incrementally restore that full consignment over the next four months, without pushing world markets back into surplus.
OPEC stated that 13 members pumped 25.1 million barrels a day in November and that it was 1.2 million below the level required on average during the first quarter, and 2.4 million less than what's needed in the second quarter.
According to the report, stockpiles in developed nations remained 200 million barrels above their five-year average in October.
The downward revision in OPEC's latest report reflects the uncertainty surrounding the impact of Covid-19 on transportation fuels in some economies in the first half of next year.
"Earlier availability would allow a faster-than-anticipated move towards normalisation," the report said.
On the supply side, the organisation stated that its Non-OPEC supply is now expected to average 62.67mn b/d this year, down by 2.5mn b/d from 2019.
Last month's report estimated a 2.43mn b/d drop to 62.73mn b/d while the change reflects lower-than-expected output in the fourth quarter of 2020, mainly in the US, partially offset by revisions to output in Russia and Canada.
"The latest resurrection of Covid-19 infections and the associated consequences of lockdowns and/or voluntary social distancing measures are leading to a slowdown in Q4 2020, with the expectation of a spillover into H1 2021," the report said.
"While the availability of a vaccine is certainly providing the base for a recovery, related developments remain to be seen," it added.
The monthly report guides the OPEC+ discussions and forms the basis of the market scenarios prepared by the OPEC secretariat's analysis arm for the policy negotiations.