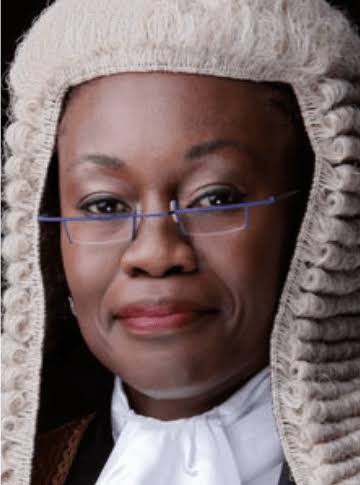 The Keynote Address delivered last week by Funke Aboyade, SAN FCIArb, at the Nigerian Bar Association (NBA) Ibadan Branch 2020 Law Week
"We are this world. Its next generation. If you're not trying to save us, then what exactly are you trying to save?" – Claudia Gray
Introduction
The topic is apt for these troubled times, as is the quote above. I hope to provoke, to engage, to challenge, to educate not just the audience but also myself, to ginger, to proffer solutions.
Questions, Questions
I begin with perhaps provocative questions. Why Lawyers as frontline advocates, what qualifies us? Put less politely, who do we think we are? Who really are the frontline advocates? Are we really the salt of the earth, as we like to think? Or have we lost our saltiness, no longer good for anything except to be thrown out and trampled underfoot? This, after all, is a country where we've gone from the days when people took off their shoes, tiptoed and spoke in whispers just to cross the gates of a Judge's house to, well, donning a Judge's robes, machete in hand, file tucked under the armpit, sauntering out the gates of the temple of justice, unchallenged.
What went wrong?
Does the next generation need protection? Protection from what? Protection by whom? Do they want it from Lawyers – frontline advocates or by whatever name called? Put differently, of what use are we to them?
Have Lawyers been living up to their roles? Have we been promoting the rule of law? What do we have to bequeath to the next generation? Is NBA itself fulfilling its role?
The Next Generation(s)
Perhaps we should first establish who is/are the next generation(s).
Millennials or Gen Y – born between 1981 and 1996.
Millennials are confident, ambitious, and achievement-oriented. They also have high expectations of their employers, tend to seek new challenges at work, and aren't afraid to question authority. They are tech savvy digital natives, plugged in 24/7; they are the most active group on social media. They are team oriented, fast learners, natural networkers, multi-taskers, restless, prone to job hopping and therefore, have varied work experience (The Common Characteristics of Millennial Professionals – Sally Kane).
They usually put achievement before financial reward. They relish challenging and sometimes, impossible tasks. This is because they are driven by a sense of accomplishment, and being part of a big breakthrough. Because they are assertive and have grown up as kids challenging their parents, they care less about hierarchy (Managing Millennials in the Workplace www.ibs.edu.ng).
It is estimated that 50-75% Millennials make up the Nigerian workforce. In the US, they are the largest living generation.
Gen Z – born after 1996 through 2010.
They are on track to be the most well-educated generation yet. They are digital natives who have little or no memory of the world as it existed before smartphones. Their views on key social and policy issues, look very much like the millennials (Parker & Igielink)
"Since Nigeria's Gen Zs did not witness the totalitarianism of colonial and military rule, they are largely pro-freedom of speech and not scared of its consequences" Tapping into the Chutzpah of Nigeria's Generation Z – November 30 2020 Tunji Adegbite.
Gen Z are community-focussed. They believe more in action than words, and since they're always online, are continually sharing experiences.
There are at least 82 million Nigerians younger than 15 years old – roughly 42.54% of Nigerians.
Wait, What
I've just described the demographics of the real #EndSARS protesters? Millennials and Gen Z – the #Sorosoke Generation.
We saw how organised they were, real time. Feeling peckish or thirsty? Here's a croissant. Òfada rice, òbè ayamase, èwa agònyin tastefully packaged for lunch; no funny looking half dead "sausage" roll or tasteless cheap food here. Bottled water and fruit juice whilst you're at it. Failing phone battery power? Free solar-powered charging points. Left your charger at home? We've got you covered. Hoodlums trying to infiltrate and Police nowhere to be seen? No problem, we'll hire our private security and bring our dogs. Boring listening to all those speeches? Here's live music and DJs to liven things up. Government freeze our bank accounts funding our protests? Bank accounts are so yesterday anyway, hello bitcoin. Need some shut-eye and don't want to miss any of the action by going home? Here's a tent in which to catch 40 winks. They even cleared up after themselves.
They achieved great successes almost right away, with government capitulating into their initial demands. As Peter Okoye PSquare pointedly observed, "The government messed with the wrong generation".
"They" did very well without "us", thank you very much.
Do they need us to protect them? Can they really completely do without us?
Here's the rub. Millennials also crave feedback and guidance.
"This is where the boomers come in, because (though mostly retired) they have something to offer." (Sally Kane)
Generation Alpha – born early 2010s through the mid-2020s i.e. even those yet unborn. So named because they are the first to be born entirely in the 21st Century. They are the children of Millennials.
Front Burner Issues of the Next Generation(s)
What does the next generation worry about? How can we assist? How can we protect them? How can we add value?
Down to Brass Tacks – the Reality
1. Education
One out of every five of the world's out-of-school children, is in Nigeria; that's 13.2 million Nigerian children aged 5-14. Only 61% (53% in the North) of 6-11 year olds regularly attend primary school. The statistics get bleaker for the girl child, for instance only 47.3% of girls in the North West are in school.
And yet, FG's 2021 proposed budget for education is a meagre 5.6% of the total budget, the lowest in 10 years – the UNESCO benchmark is 15-20%. N742.5 billion is budgeted for Recurrent and Capital Expenditure of the Federal Ministry of Education and its agencies of which N579.7bn is for personnel cost, N35.4bn for overheads and a mere N127.3bn for capital expenditure.
So, whether Gen Y, Z or Alpha, almost half of Nigeria's children who we seek to protect are out of school. And no premium is placed on the education of the other half. One need not be soothsayer to see that this is a train wreck. The chickens came home to roost long ago. We have bred several generations of young and hopeless Nigerians. The consequences are already with us – the Boko Haram insurgency, banditry, kidnapping, the chaos the hijacked #EndSARS protests degenerated into and youth restiveness generally.
2. Unemployment, Brain Drain & Inability to Take on Meaningful Enterprise
By 2050, Africa will have the largest youth workforce.
Nigeria's unemployment rate in Q2 2020 was 27.1%, with 21.7 million Nigerians unemployed. Nigeria's underemployment and unemployment rate is a combined 55.7%.
Youths are 64% of total unemployed Nigerians. 13.9m Nigerian youths are unemployed. Let that sink in for a minute.
Of 40 million youths eligible to work, only 14.7 million are fully employed.
Nigeria is the fourth leading source country of new immigrants to Canada.
3. Poverty
China, on November 23, 2020, announced it had eliminated absolute poverty by lifting all its citizens beyond the $1/day poverty line. That's a big deal. Not one of its 1.43 billion citizens, lives in absolute poverty. It did not happen overnight, it was the result of an audacious economic reform plan
Nigeria in contrast bears the ignoble title of the world's poverty capital, with the largest rate of people living in extreme poverty – 82.9 million people or 40% of our population.
4. Security, the Rule of Law, Human Dignity & Freedom of Speech
The Mo Ibrahim Index of Africa Governance 2020 report underscores the county's decline in security and rule of law, participation rights and inclusion foundations for economic opportunity human development. Nigeria scored an abysmal 21/100 for a functioning criminal justice system – placing us in the lowest performing quarter of nations; 35/100 for law enforcement.
From Independence in 1960 till now, there has been a gradual but steep decline of law and order, as well as sustained assaults on the fundamental human rights of the Nigerian citizen, particularly the next generation.
The 2014 abduction of 276 school girls from Chibok Secondary School, Borno State; the 2018 abduction of 110 school girls from Government Girls Science and Technical College in Dapchi, Yobe State and the 2014 gruesome massacre of 59 school boys at Federal Government College, Buni Yadi, Yobe State.
All are a direct consequence of the country's shocking decline in law and order indices, and a damning indictment of the failure of Lawyers as a body to keep government's feet to the fire. Save the #BringBackOurGirls campaign which has been harassed and demonised by government with nary a squeak from us as a body, life has pretty much gone on as usual in the country.
As I write, 110 rice farmers have been slaughtered in Borno State by Boko Haram. I am yet to hear the loud and unrelenting voice of the NBA.
The ongoing banditry in the North West; the farmer/herdsmen internecine clashes particularly in the North Central and parts of the South West and South East; kidnappings now an industry particularly in the entire South necessitating the setting up early this year of regional security outfits like Amotekun in the South West.
The harassment and wanton extrajudicial killings by SARS particularly in the entire South – the trigger for the #EndSARS protests. Predictably, government has resorted to demonising and harassing the #EndSARS protesters. As lawyers, have we really stood up to be counted in pushing back against this?
The random acts of assault on the rule of law. As I write, a soldier in Ogun State jumped off the bus he was in and beat up and stripped naked a young lady walking past for "indecent dressing". And then, calmly jumped back on the bus which zoomed away. Where to even begin?
5. IDPs
The devastation wrought by Boko Haram insurgents in the North-East has resulted in over 2.7m internally displaced persons, 60% of whom are children.
And yet we carry on with our daily lives as if this is not a part of Nigeria.
The following chilling words by Senator Basheer Garba Mohammed, Federal Commissioner for Refugees, Migrants and Internally Displaced Persons (NCFRMI) in an interview published recently in THISDAY sum it up,
"At every camp…I saw school-age children in hundreds of thousands playing, with no idea of what they want or who they want to be…If we don't address this educational menace, we have a ticking time bomb on our hands. In no time, these untaught children as they lack any form of western or religious education will grow up angry with themselves, their communities and the government and could end up posing other security challenges. It is even scarier to think that a five-year old, who was brought into IDP camp at the beginning of these crises, has now spent over a decade with no western or religious education. And a new-born delivered at the beginning of the crises is now a teenager with no formal or informal education whatsoever. This alone should be a source of concern to everyone, especially government at all levels".
Right there, are multiple issues of education, poverty, hopelessness, lack of an enabling environment, security threat and more. Entire next generations have been and are being born into this vicious cycle. As frontline advocates we can no longer ignore the problem and hope it will go away; we must as a body have a plan to keep government's feet to the fire to prevent a festering situation which would make the present insurgency look like child's play.
6. Corruption and Lack of Good Governance
The Independent Corrupt Practices and Other Related Offences Commission, ICPC, only last week reported that the judicial sector tops the Nigeria Corruption Index between 2018 and 2020, reporting that N9.4bn was offered as bribes by lawyers or litigants to judges.
Wait what. The frontline advocates?
7. Others
The economy; access to justice; shelter; health care; freedom of speech; police brutality as evidenced by the #EndSARS protests; human trafficking, slavery and prostitution; indeed, the pursuit of happiness are other areas of concern to our next generation(s).
The next generation wants a situation where they can travel simply because they feel like, not out of desperation, often ending up in forced labour or trafficked as sex slaves. Even when they travel they desire to be treated with respect at Embassies, Ports of Entry and by citizens of other countries, not despised because their passport happens to be green.
The next generation needs access to education, human dignity and the hope of excelling in their chosen field of endeavour or Canada here they come.
An Existential Threat
Clearly, Nigeria's next generations are confronted with a real existential threat compared with their counterparts elsewhere who take these things for granted.
What Next?
The legal community must come together and set an agenda for the country. The Nigerian Bar Association at national and branch level can and must take this up as a mission. By so doing we can rightly boast that we have fulfilled our calling and our oath as advocates.
The concerns of the next generation decidedly transcend the narrow definition of advocacy. The next generation includes even our citizens yet to be born – Generation Beta.
Whilst litigation is a helpful tool and as advocates we have to redouble efforts to assist in achieving results, the broader objective and more effective tool is in setting an agenda as lawyers and advocating this agenda to ensure there is reform.
How?
1. Prioritising Education – Formal, Informal, Vocational
My submission is that education of the Nigerian child should be front and centre focus of frontline advocates – proper funding to increase quantity and quality education from primary, through to tertiary level. After all, most, if not all, states of the federation have some form of universal basic education; but there's clearly a disconnect seeing as 13.2 million Nigerian children are currently out of school. Drivers of this include insufficient schools, insufficient teachers, parents who prioritise money eked from street hawking over their child's education and of course the IDP issue.
ASUU strikes should no longer be a perennial event. Our youths' futures are at stake. As frontline advocates we must find a way to be a bridge between ASUU and FG to ensure a seamless academic year becomes the norm, not the exception.
Section 18 of the 1999 Constitution stipulates the educational objectives of government.
However, it falls under Chapter II of the Constitution on the Fundamental Objectives and Directive Principles of State Policy which, by Section 6(6)(c), are non-justiciable.
Our Constitution must be amended to address the real concerns that are faced now by the next generation. It is time for NBA as a frontline advocate to advocate and push amendments to the Constitution to make the educational objectives of government justiciable.
Other ways of addressing the root cause of our out-of-school children include enforcing school attendance, building more schools, training and employing more teachers and securing sufficient teaching resources.
Lack of education + youth unemployment = a combustible combination.
To make meaningful impact and address the rising spectre of youth unemployment, education advocacy and intervention must include informal and vocational education – hair dressing, catering, web designing, joinery, furniture, etc.
2. Political Empowerment of Our Youth
More laws must favour our youth getting into leadership positions. Finland's youngest ever Prime Minister (34), a woman, currently leads a coalition government led by five women. New Zealand (37), Austria (31), France (39) and Canada (43) all have young leaders (the ages indicated were upon taking office).
Happily, the 1999 Constitution, in its 4th Alteration, has reviewed the minimum age to hold office for some primary positions; in the case of the President the age has been reduced from 40 to 35. Good enough, but still most of these leaders highlighted above would not have made to their country's prime position under our 4th Alteration. That said, caveat: youth does not necessarily equate to leadership.
Closer home, as I write, Adewale "Wally" Adeyemo, a Nigerian-American attorney has just been named as the first black to serve as US Deputy Secretary of Treasury in the Biden administration. A Millennial, he was born in Nigeria in 1981. Would he have been availed such an opportunity back home, without knowing anybody?
As Aisha Yesufu has often said, in the Nigeria of our dreams "the son of nobody can become somebody without knowing anybody".
As frontline advocates we must also advocate a change from our patriarchal society/attitude as well as cultural mind-sets that tend to stifle young people coming into leadership positions.
3. Enabling Environment for Enterprise
An enabling environment for our hardworking youth such as tech entrepreneurs – not SARS arresting and killing them extra-judicially.
Recently, Paystack a five year old Nigerian Fintech start-up was acquired by Stripe, a US-based payments giant in a $200m dollar deal. I looked at a picture of the founders, Shola Akinlade and Ezra Olubi, both Millennials. 34 year old Ezra has dreadlocks. Left to SARS he would have been labelled a Yahoo boy and summarily executed with no consequences. Shola would have been arrested on the basis perhaps that he had his laptop or other gadget with him or simply adjudged too young to own perhaps the nice ride he was driving and marched off to the nearest ATM to extort his ransom.
The irresistible conclusion, sadly, is that they succeeded in spite of Nigeria.
The issue of Police brutality is not unique to Nigeria. Indeed, it came to a denouement this year in the world's bastion of constitutional democracy, the United States of America, with the #BlackLivesMatter protests. Only two weeks ago, in France we saw the viral video of four French Policemen beating up an unarmed black man simply because he did not have his mask on and had tried to avoid them. The protests which ensued nationwide morphed into a larger conversation about a controversial draft security law which prohibited the taking and sharing of photos of the police.
We however stand to learn from how their various police forces and governments handled the ensuing protests.
4. Enabling Environment for Wellbeing
We also need a more enabling environment for the Nigerian child, particularly the girl child. Free and compulsory education, not hawking or child marriage. Some states are yet to enact the Child Rights Law. Only two weeks ago for instance, Katsina State passed the Child Protection Bill after a chequered 17 year history, including at one time being declared missing, at the House of Assembly.
5. Promoting Accountability and Good Governance
NBA can and should do more in promoting accountability within government, keeping government's feet to the fire, recapturing the sense of public good and social justice and sensitising citizens of their fundamental rights.
It's time, for instance, to advocate forcefully for a decisive end of the insurgency in the North-East, lest several next generations are destroyed. Recent comments by the Chief of Army Staff that the insurgency may likely be with us for the next 20 years are unhelpful.
NBA should get involved in legislative processes, sponsoring bills that are ultimately aimed at social justice and public interest, not just the legal profession. Furthermore, NBA should keep abreast of all bills put forward in legislative houses and sensitise the general public of the existence of pending bills, especially controversial ones like the Social Media Bill. Imo State recently passed into law, the Imo State Administration of Criminal Justice Bill No.2 of 2020 which allows the governor to detain a suspect at his pleasure. If lawyers as a body have spoken up against it, it's certainly been muted.
Are NBA's halcyon days of Mr. Alao Aka Bashorun and Chief Gani Fawehinmi, SAN now firmly in the rear view mirror?
If Lawyers ignore the challenges and the opportunities presented by the current state of affairs we may forfeit not only what remains of our prestige and public standing, but also imperil the lives of citizens, majority of whom are the next generation, who count on us for assistance in troubled times. The better Nigeria we all aspire for would have thus been seriously undermined and the foundation for her next generation eroded.
Now is the time to restore the glory of our profession.
Funke Aboyade, SAN FCIArb